DC's Most Cosmic Justice League Ever Headlines Next Week's Comic Releases
https://ift.tt/3CUx3Me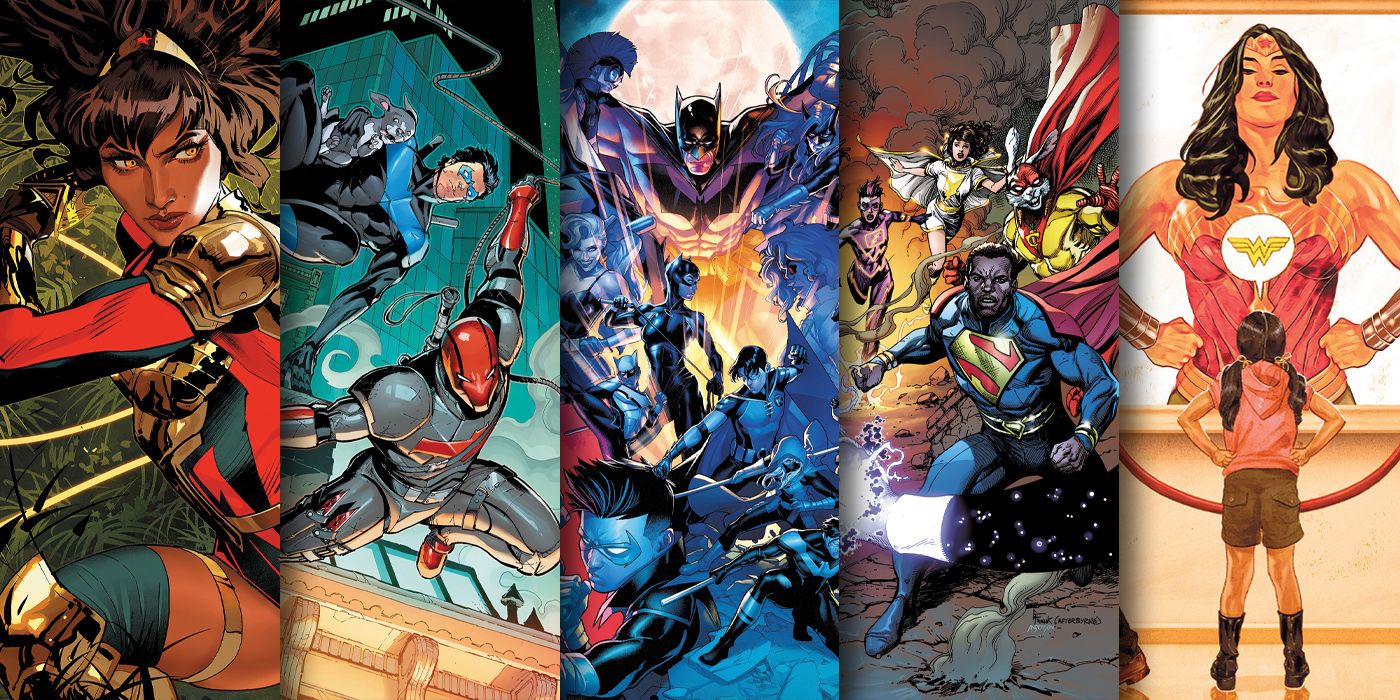 A brand new Justice League title and a plethora of annual issues lead the DC Comics releases for Nov. 30, 2021.
Spinning out of this year's Infinite Frontier series comes Justice League Incarnate #1, focusing on the Multiversal Justice League and featuring members like President Superman, Flashpoint Batman, Captain Carrot and more. Together, the team will work against Darkseid after facing him during the events of Infinite Frontier, which featured a finale teasing more epic tales across Infinite Earths. The book is penned by writers Joshua Williamson and Dennis Culver, with a slew of artists on board for the series–Brandon Peterson and Andrei Bressan working on the first issue. However, there is much more to read from DC this week.
RELATED: Batman's New Creative Team Debuts, a New Bat-Team Forms and More in DC's December Solicits
Bruce Wayne will be leaving Gotham City within the pages of Batman: Fear State Omega #1, which will serve as the epilogue to this year's Fear State event that stretched across many Batman and Bat Family-related titles. The book will also be writer James Tynion IV's swan song on the ongoing series before Williamson takes the reins for Batman #118 in December. The week, however, will also feature several annuals of the year's hit series for readers to dive into.
On the Batman side of things, the Ghost-Maker tale that has run within backup stories of Batman from Issue #107 to Issue #111 comes to a conclusion in Batman 2021 Annual #1. Meanwhile, Dick Grayson and Jason Todd, also known as Nightwing and Red Hood, respectively, will have a Robins team up in Nightwing 2021 Annual #1. Other Batman annuals and special issues set to release are Gotham City Villains Anniversary Giant #1, The Joker 2021 Annual #1, Detective Comics 2021 Annual #1 and Robin 2021 Annual #1, as well as the final issue of Batman: The Detective.
RELATED: Justice League Goes to War, Batman's Origin Grows and Peacemaker Gets Nasty in DC's January Solicits
Of course, it isn't all Batman this week as a number of Wonder Woman titles release as well. Wonder Woman 2021 Annual #1 marks another alongside those related to Batman and in addition to Justice League Dark 2021 Annual #1, another plotline that has been ongoing in backup stories of Justice League this past year. DC's newest Wonder Woman following the events of Future State, Yara Flor, also returns this week with Wonder Girl #5. Meanwhile, Wonder Woman Historia: The Amazons–a colorful and vibrant miniseries seeking to explore the history of the Amazons–kicks off with its first issue this week.
Many other books are also out this week, with their covers and solicitations listed below in alphabetical order.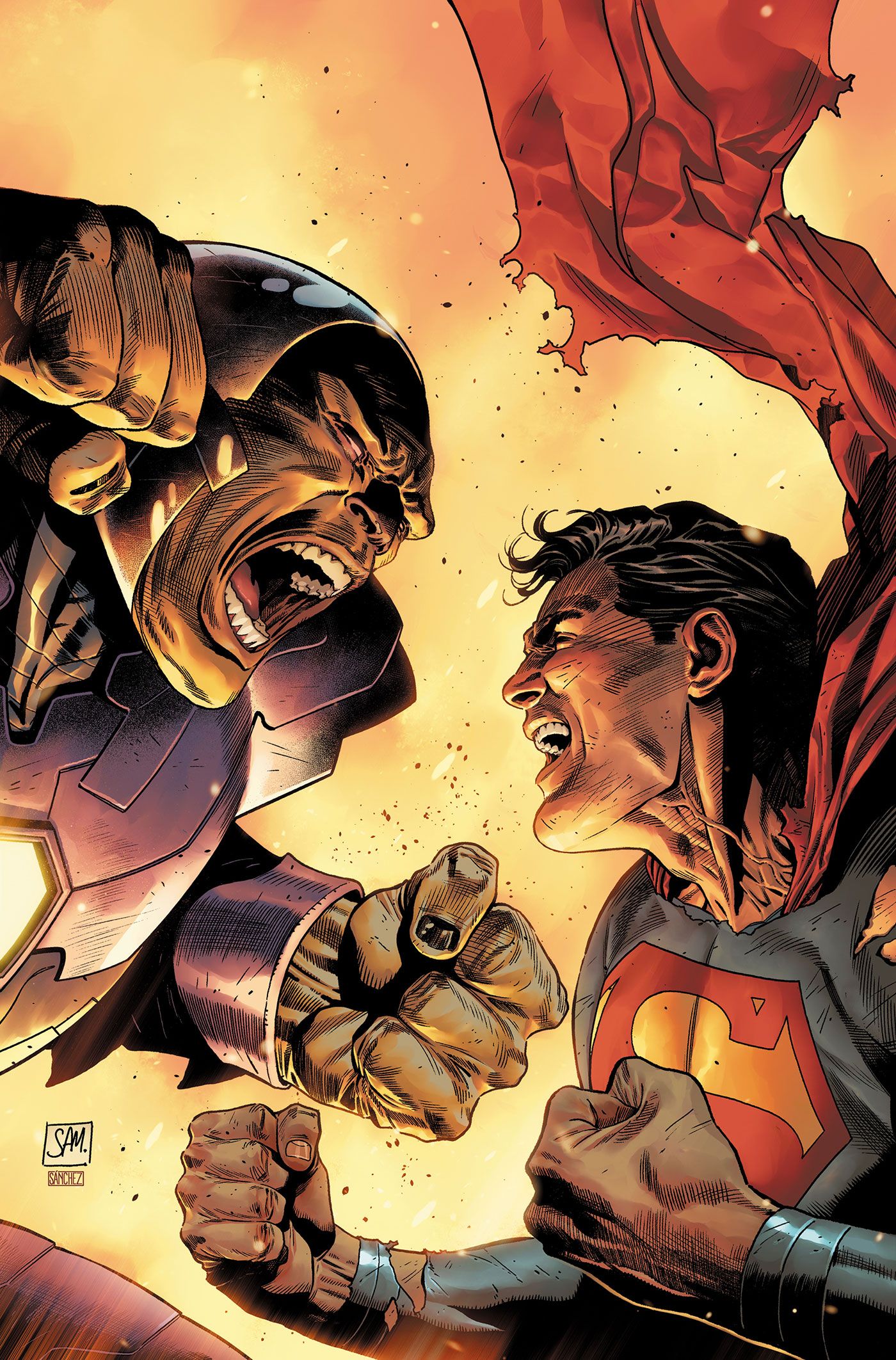 Written by PHILLIP KENNEDY JOHNSON
and SHAWN ALDRIDGE
Art by MIGUEL MENDONCA and ADRIANA MELO
Cover by DANIEL SAMPERE
Variant cover by JULIAN TOTINO TEDESCO
$4.99 | 40 PGS | $5.99 US Variant (Card stock)
ON SALE 11/30/21
The Warworld Saga, Part II, and THE FACE-OFF YOU'VE BEEN WAITING FOR! SUPERMAN AND THE AUTHORITY finally face MONGUL and his champions head-on! The fates of Warworld and all who live under Mongul's rule hang in the balance…but He Who Holds All Chains is better prepared than Superman knows. Not everyone walks away from this one!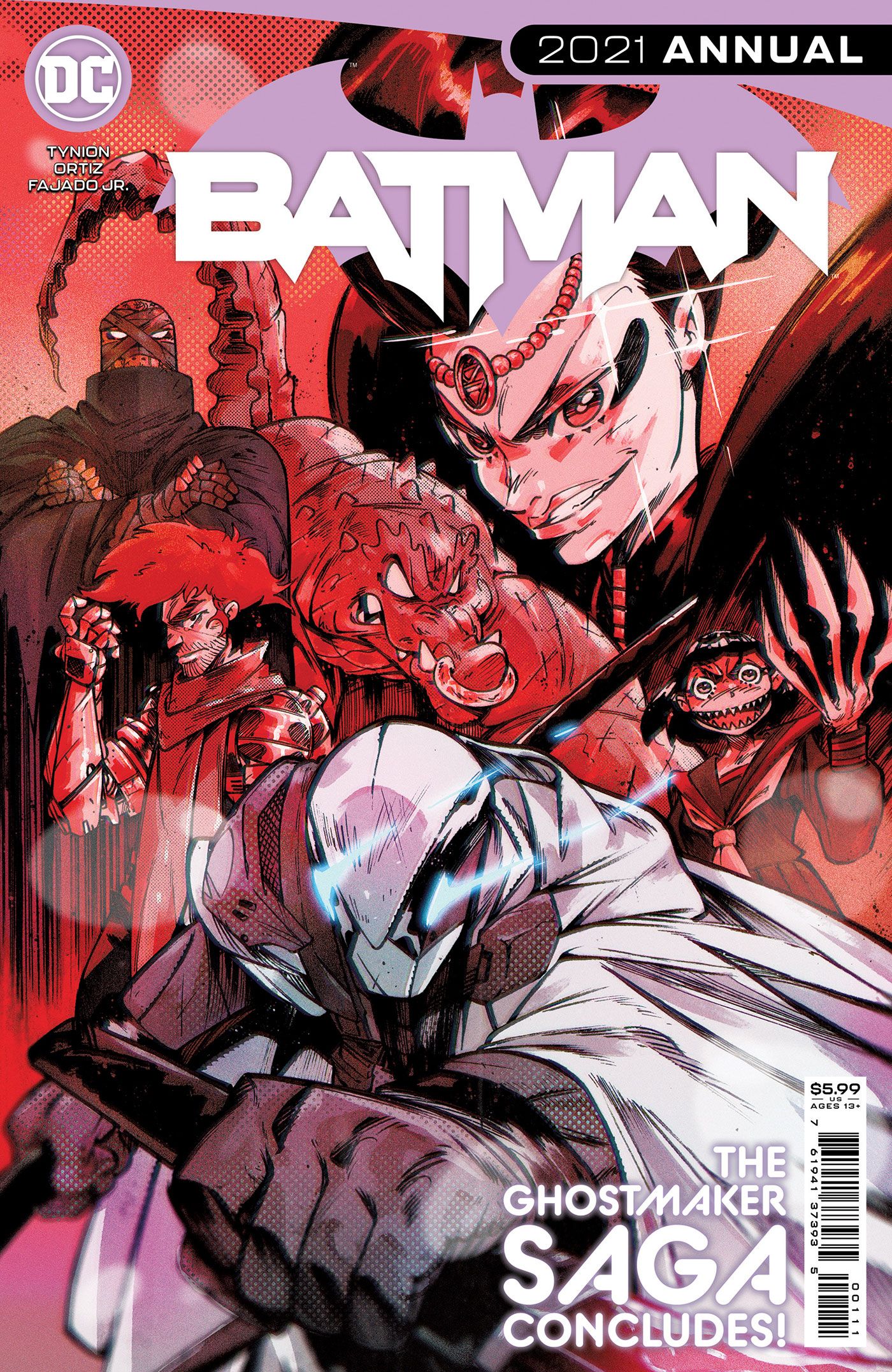 Written by JAMES TYNION IV
Art and cover by RICARDO LÓPEZ ORTIZ
$5.99 US | 48 PAGES
Variant by KAMOME SHIRAHAMA
$6.99 US (Card stock)
ON SALE 11/30/21
Batman #107-111 have featured an epic, brutal tale of Batman's frenemy Ghost-Maker in the backup stories…and the senses-shattering conclusion to the saga is here! Ghost-Maker has fought his way across Devil Skull Island, and he's about to face every single villain from his rogues gallery…at once? Can even this legendary warrior survive the onslaught?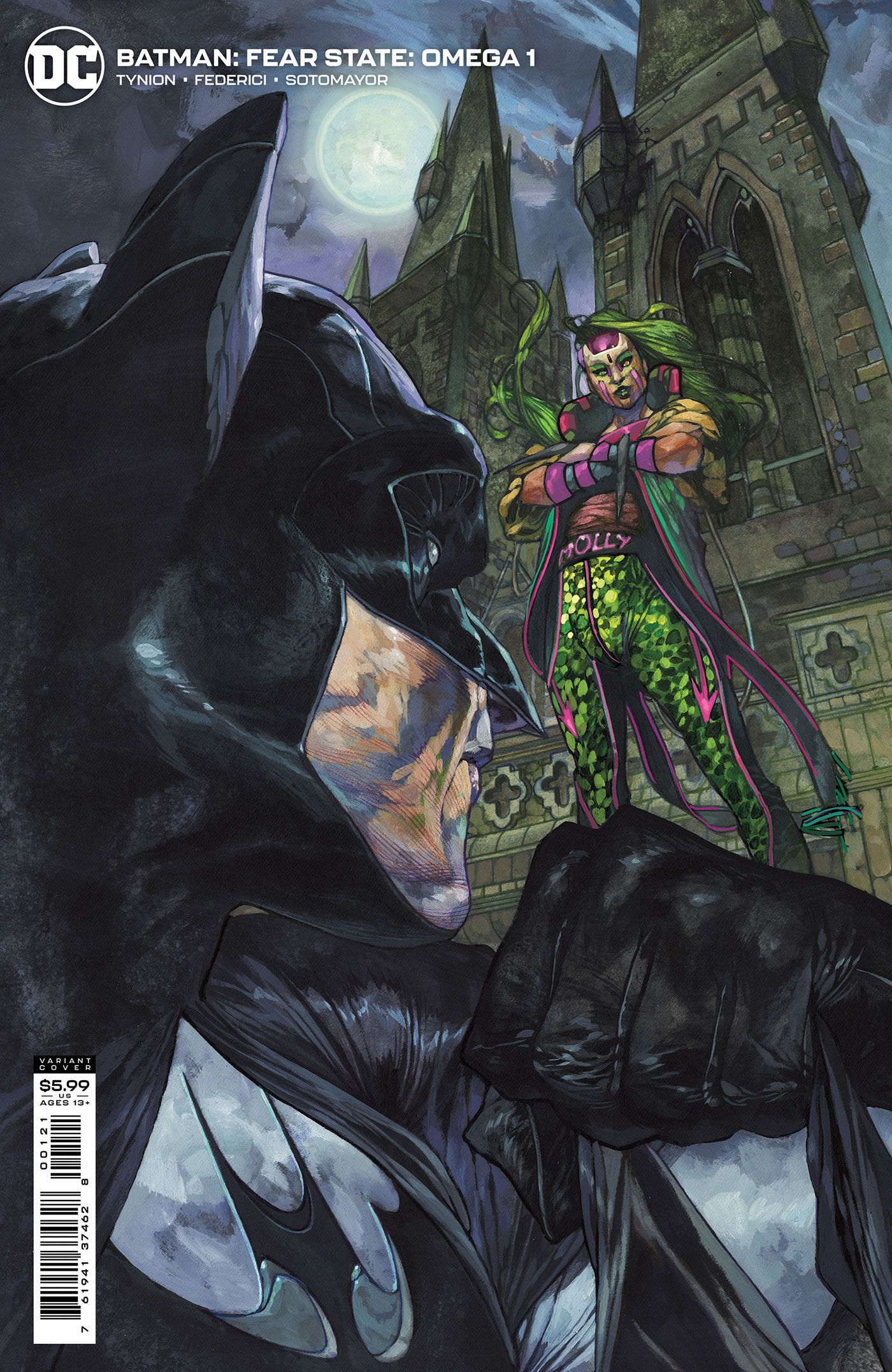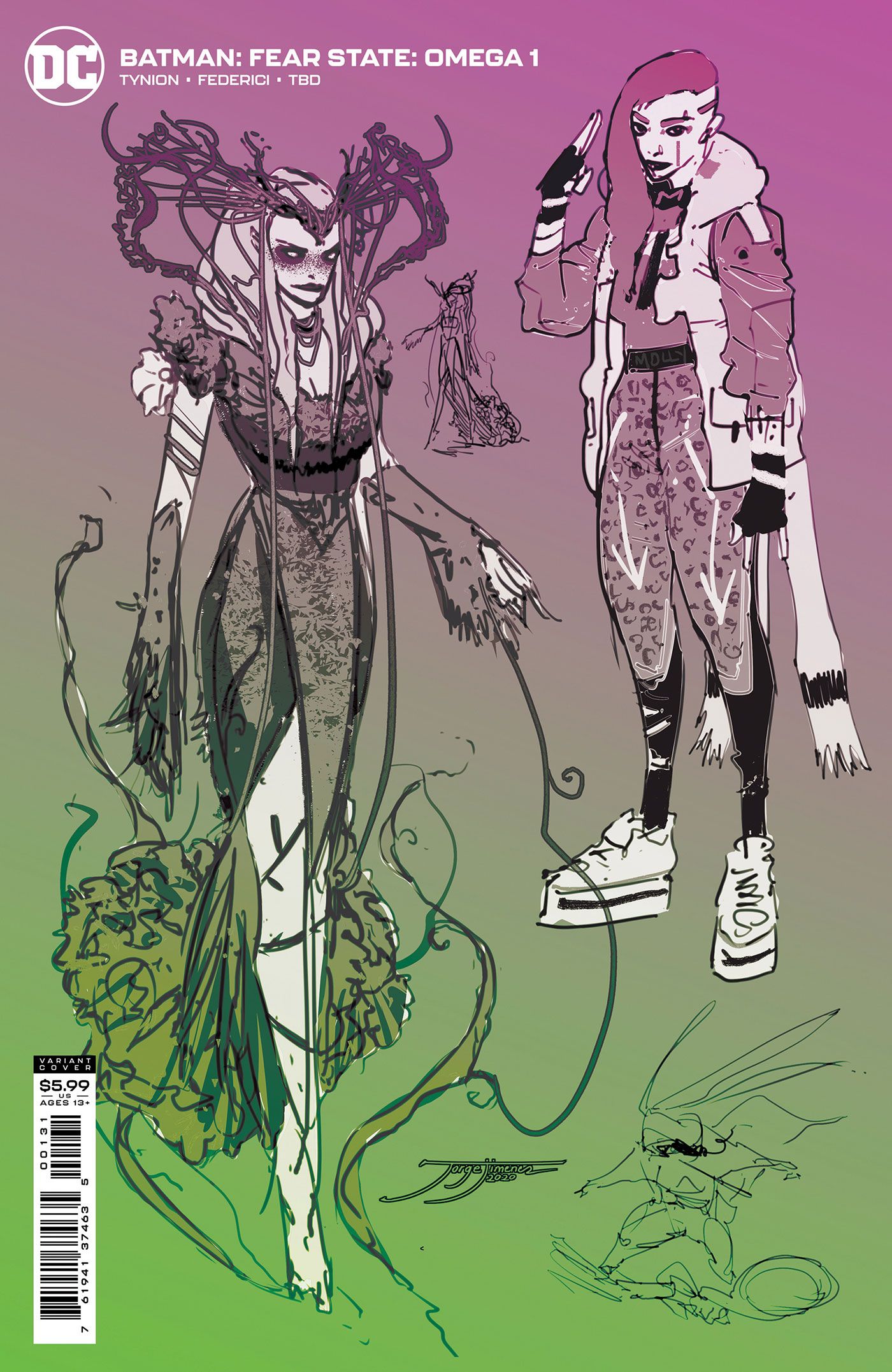 Written by JAMES TYNION IV
Art by RICCARDO FEDERICI
Cover by JAMAL CAMPBELL
$4.99 US | 40 PAGES
Variant by SIMONE BIANCHI
1:25 variant by JORGE JIMENEZ
$5.99 US (Both covers card stock)
ON SALE 11/30/21
As Gotham's Fear State comes to a close, a new day dawns on the city…one without Batman. But the Dark Knight's absence does not mean the city is without heroes. Join James Tynion IV and Riccardo Federici as they bring "Fear State" to its conclusion and introduce a new status quo that will reverberate throughout the DCU for years to come.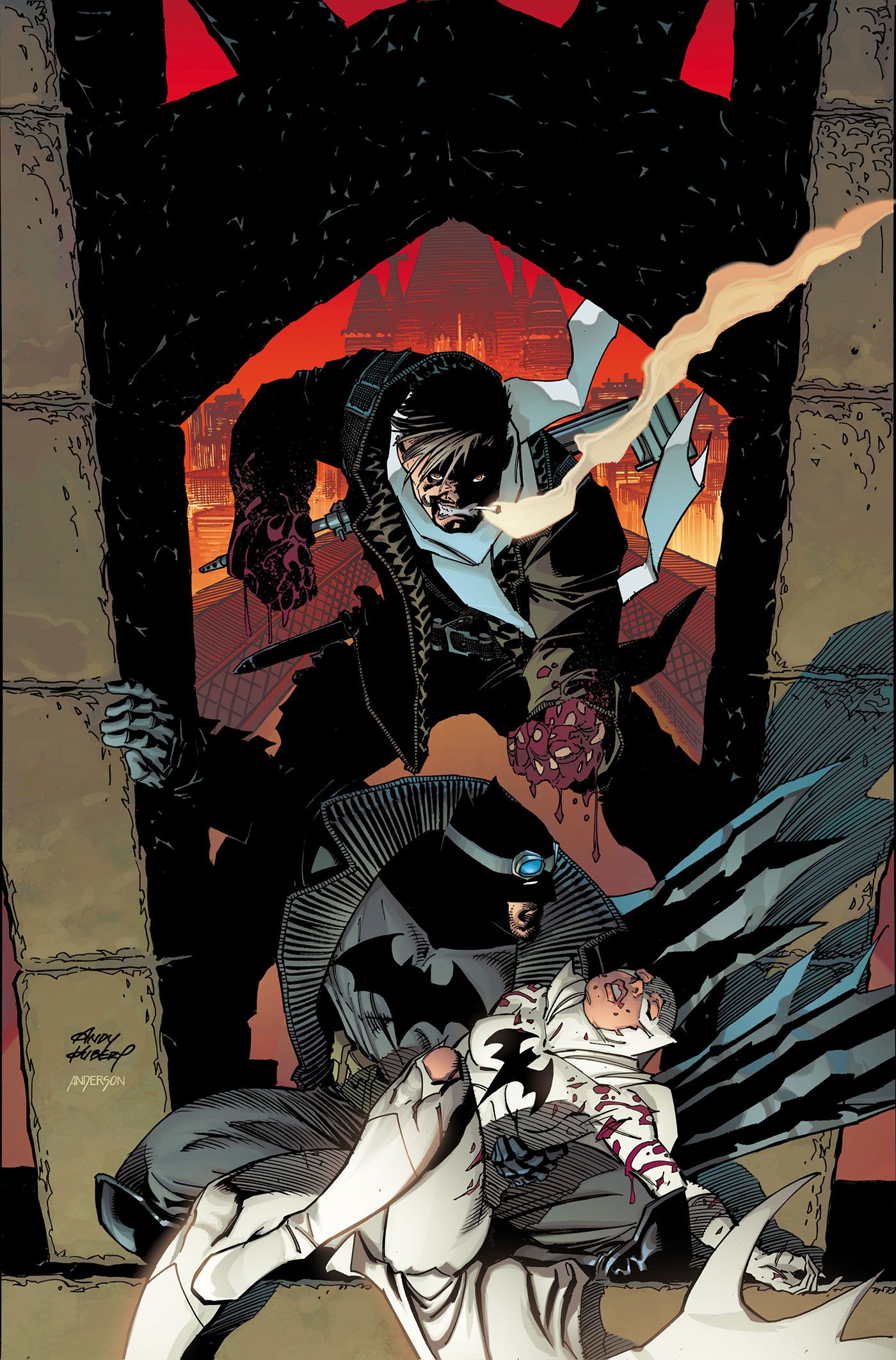 Written by TOM TAYLOR
Art by ANDY KUBERT and SANDRA HOPE
Cover by ANDY KUBERT
Variant cover by ANDY KUBERT
$3.99 US | 32 PGS | 6 of 6 | $4.99 US Variant (Card stock)
ON SALE 11/30/21
BATMAN VS. EQUILIBRIUM!
It's Batman versus Equilibrium in a brutal battle to save every single person the Dark Knight has rescued…ever! The stunning conclusion to the epic series!
Written by Danny DEVito, Wes Craig, G. Willow Wilson, Phillip Kennedy
Johnson, Joshua Williamson, Nadia Shammas, Stephanie Phillips, Dan Watters, and Mairghread Scott
Art by Dan Mora, Wes Craig, Emma Rios, Riccardo Federici, MAX RAYNOR,
Max Fiumara, Skylar Patridge, Ariela Kristantina, Khary Randolph, Jill Thompson, Christian Ward, Gabriel Walta, and others
Cover by Lee Bermejo
Variants by Frank Quitely, Wes Craig, Riccardo Federici, DAN MORA, and MAURGERITE SAUVAGE
1:25 variant by Francesco Mattina, 1:50 variant by Chris Burnham
$9.99 US | 96 PAGES | PRESTIGE | $10.99 US VARIANTS (Card stock)
ON SALE 11/30/21
Gotham City may be protected by the Dark Knight, but this major metropolitan destination is also plagued by some of the deadliest, most nefarious villains in the DC Universe! In this oversize anniversary giant, DC Comics proudly presents tales of Batman's deadliest foes written and drawn by some of the biggest, most exciting names in comics! 2021 marks an anniversary year for the Scarecrow, Poison Ivy, Ra's al Ghul, Talia al Ghul, the Mad Hatter, Killer Moth, and the original Red Hood, and Gotham City Villains Anniversary Giant #1 brings these baddies to life in some big ways! Also featuring the anniversary celebration of the Penguin, written by none other than the man who brought Oswald Cobblepot to life in Batman Returns, star of the silver screen Danny DeVito!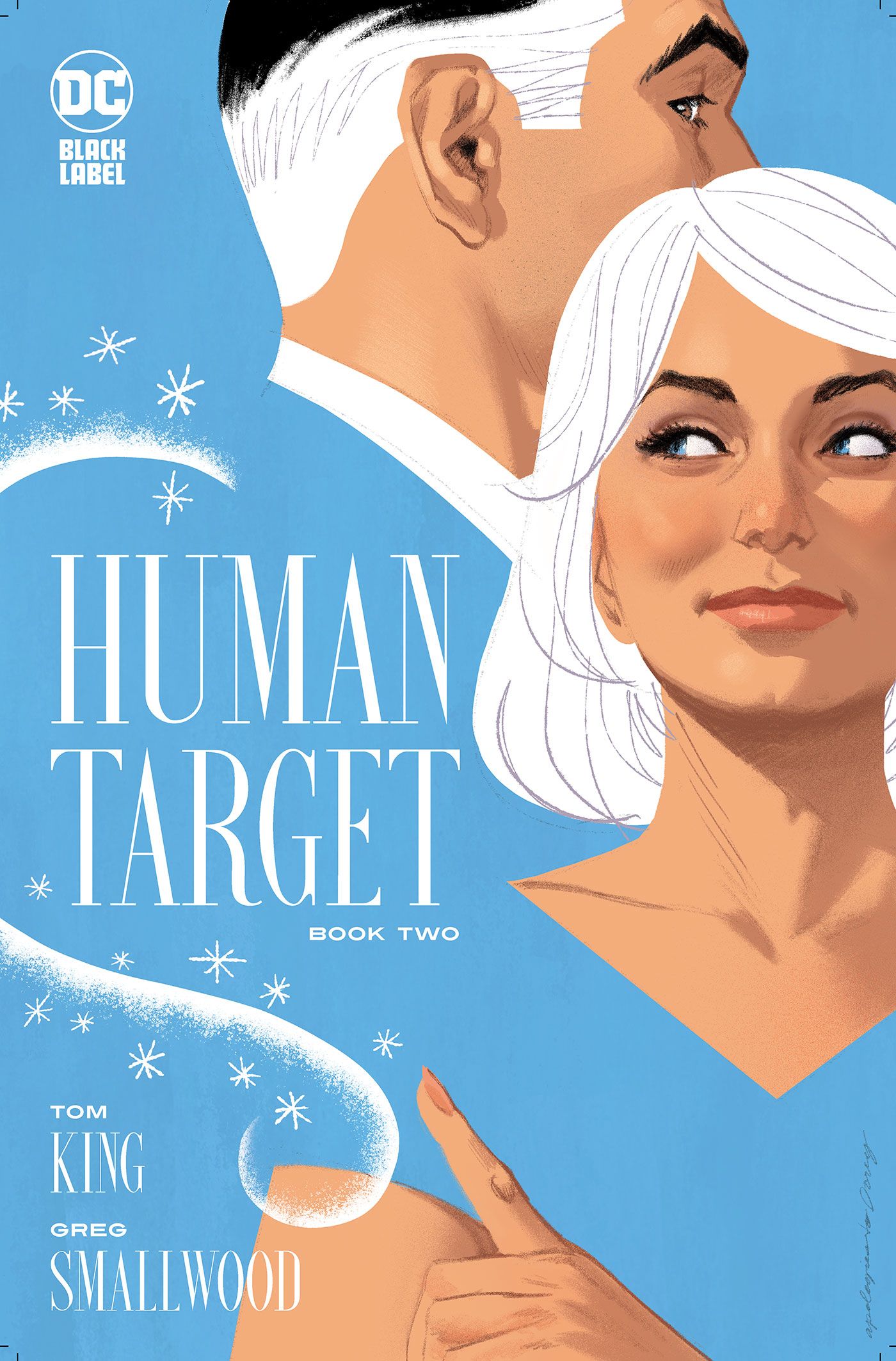 Written by TOM KING
Art by GREG SMALLWOOD
Cover by GREG SMALLWOOD
Variant cover by TREVOR HAIRSINE and DANNY MIKI
$4.99 US | 40 PGS | 2 of 12
ON SALE 11/30/21
17+
Christopher Chance now has 11 days to solve his own murder. With almost no leads, it would seem the case of his own death has gone cold…but it's about to get a whole lot colder. Enter Ice, former member of Justice League International, arriving at Chance's office with some unexpected information…and mysterious intentions.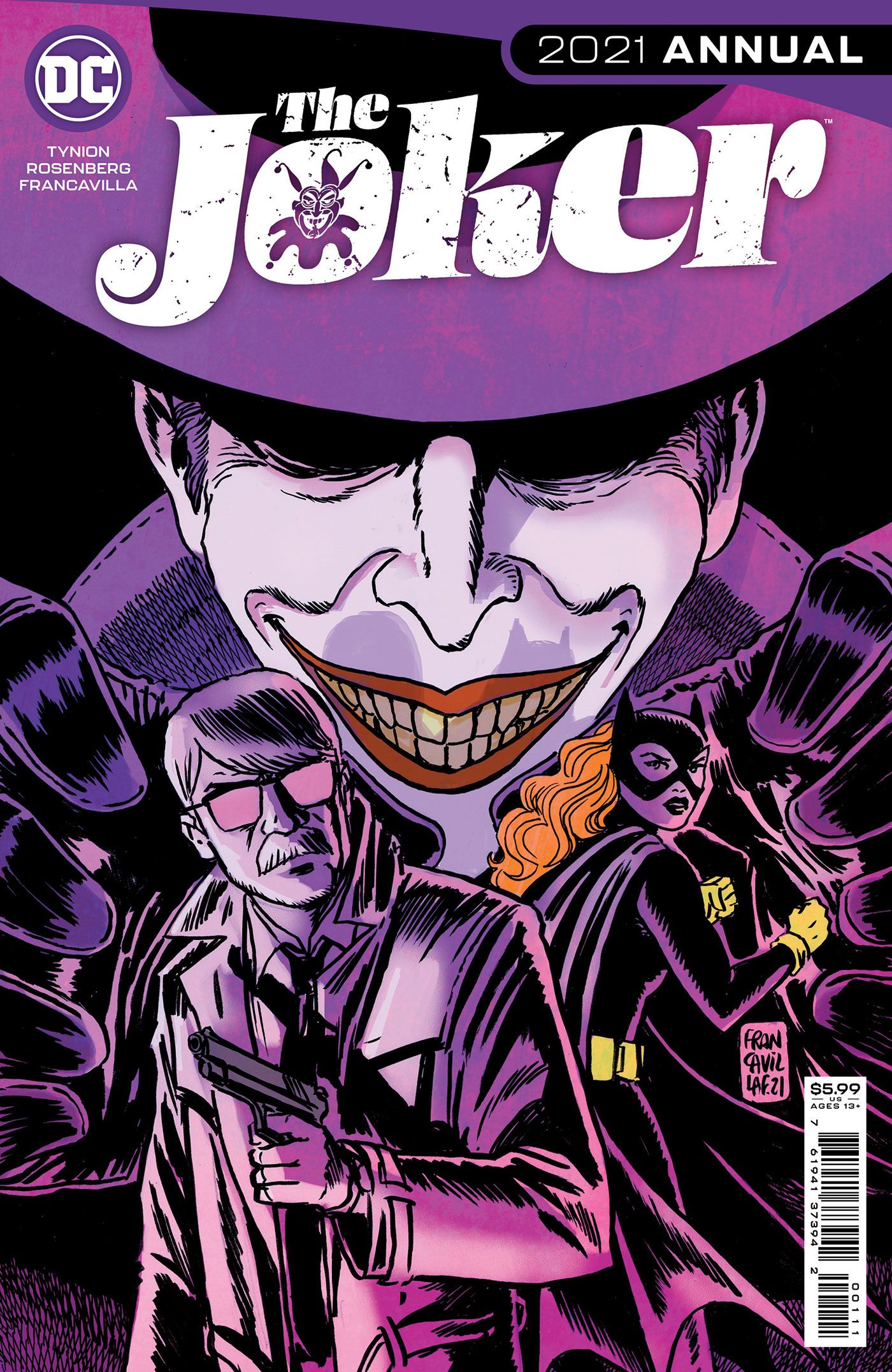 Written by JAMES TYNION IV
and MATTHEW ROSENBERG
Art and cover by FRANCESCO FRANCAVILLA
$5.99 US | 48 PAGES
Variant by DAN HIPP
$6.99 US (Card stock)
ON SALE 11/30/21
His first year of being GCPD police commissioner was an intense challenge for James Gordon. He battled corruption in the ranks, his marriage was in shambles, and the vigilante Batman was clearly welcoming new recruits with the appearance of Batgirl. And The Joker picked his moment to unleash hell!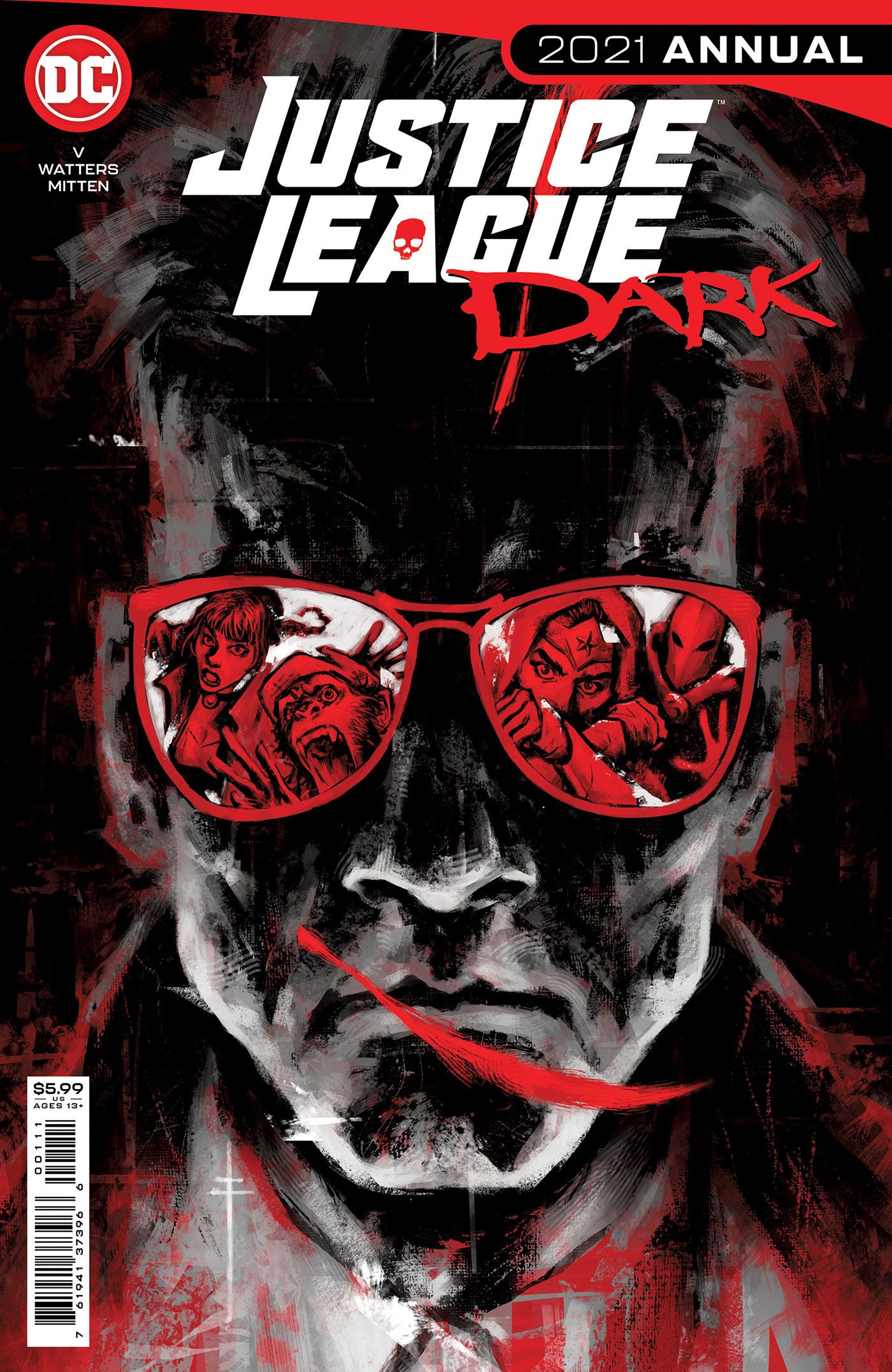 Written by RAM V and DAN WATTERS
Art by CHRISTOPHER MITTEN
Cover by SEBASTIAN FIUMARA
$5.99 US | 48 PAGES
Variant by PAUL RENAUD
$6.99 US (Card stock)
ON SALE 11/30/21
After barely making it out of Atlantis alive, the Justice League Dark regroups and prepares themselves for the ultimate battle for magic against the finest sorcerer to ever live…MERLIN. It'll take the minds and memories of WONDER WOMAN, RANDHIR SINGH, and an unexpected visitor to unlock the mystery behind the villain's sudden appearance and what he's after. Only with that vital information does our team of magical misfits stand a chance at saving the world from a threat the likes of which the Justice League could never survive! You won't want to miss this oversize tale that'll affect the future of magic in the DCU for years to come!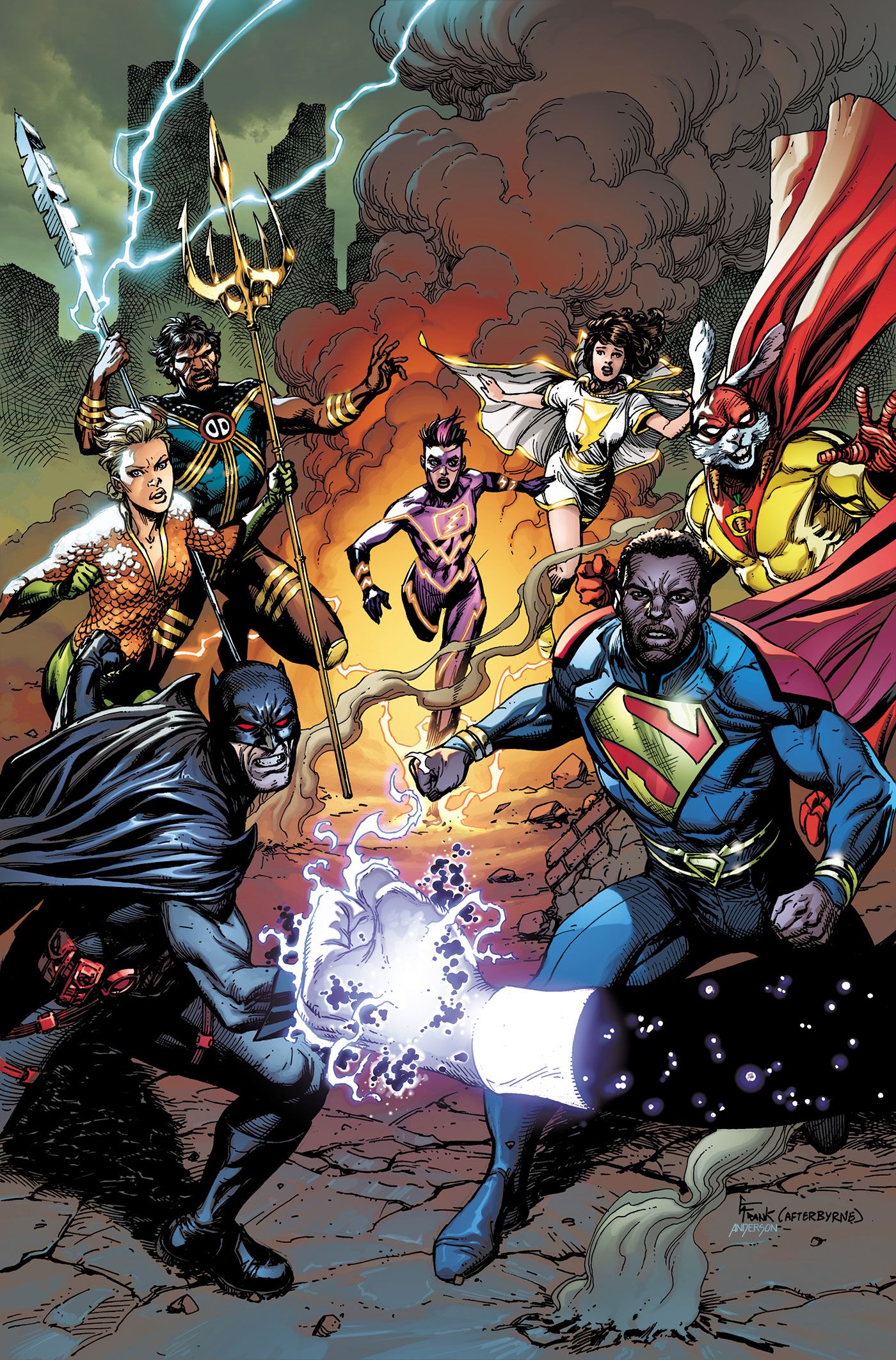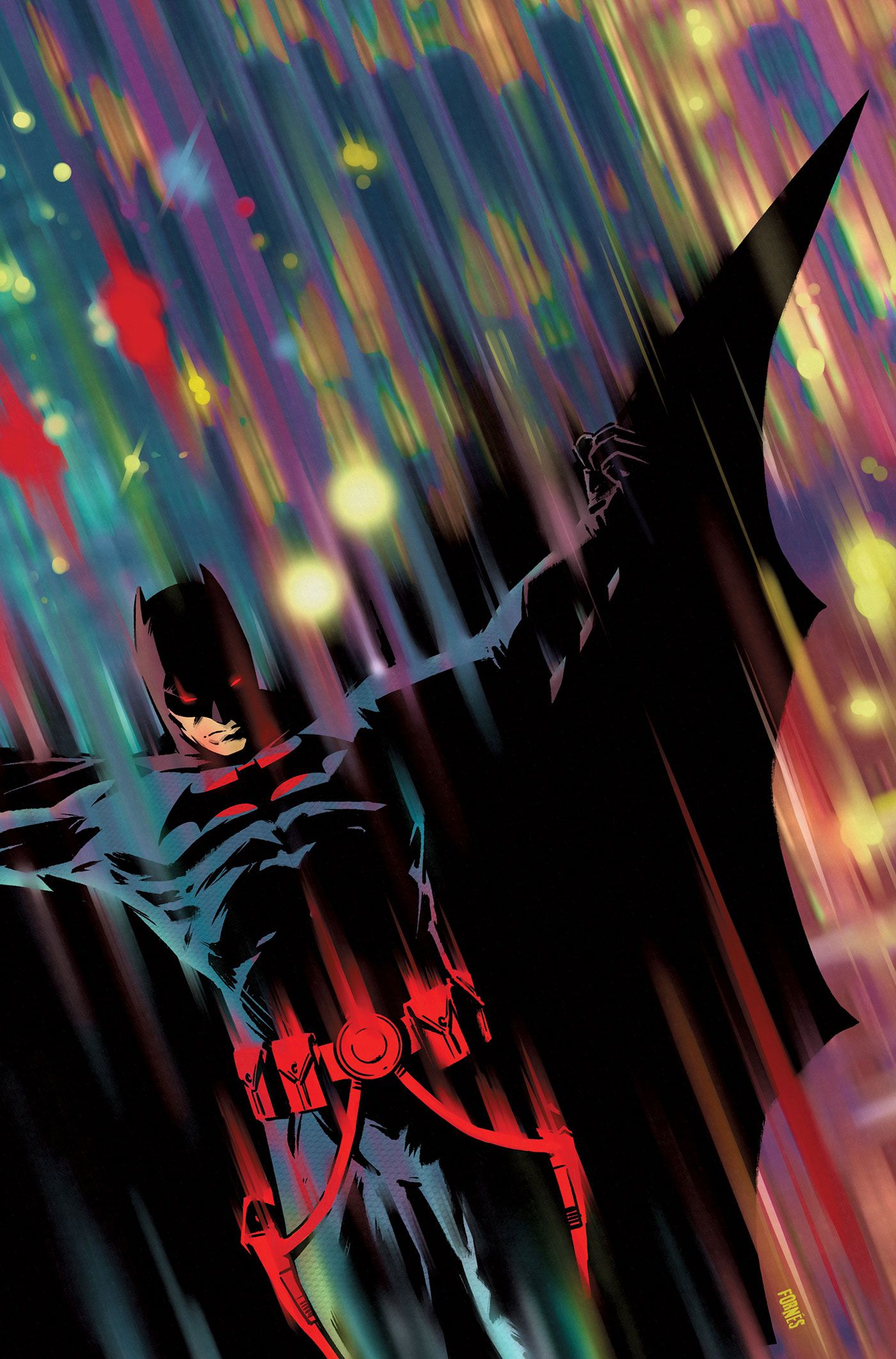 Written by JOSHUA WILLIAMSON
and DENNIS CULVER
Art by ANDREI BRESSAN
and BRANDON PETERSON
Cover by GARY FRANK
$4.99 US | 40 PAGES | 1 of 5
Variant by JORGE FORNÉS
$5.99 US (Card stock)
ON SALE 11/30/21
After the shocking ending of Infinite Frontier, Justice League Incarnate defends the Multiverse from Darkseid across infinite Earths!
Following a devastating defeat at the hands of the one true Darkseid, the Superman of Earth-23 leads a team of superheroes from myriad worlds that includes Flashpoint Batman, China's Flash from Earth-0, Captain Carrot from Earth-26, and the brand new superhero DR. MULTIVERSE from Earth-8 in a last ditch effort to stop the end of every possible universe as we know it!
Written by Joshua Williamson and Dennis Culver with first-issue art by Brandon Peterson and Andrei Berssan and a rotating cast of artists exploring the many different worlds of the DC Multiverse, this can't-miss series is the next thrilling chapter in the Infinite Frontier saga!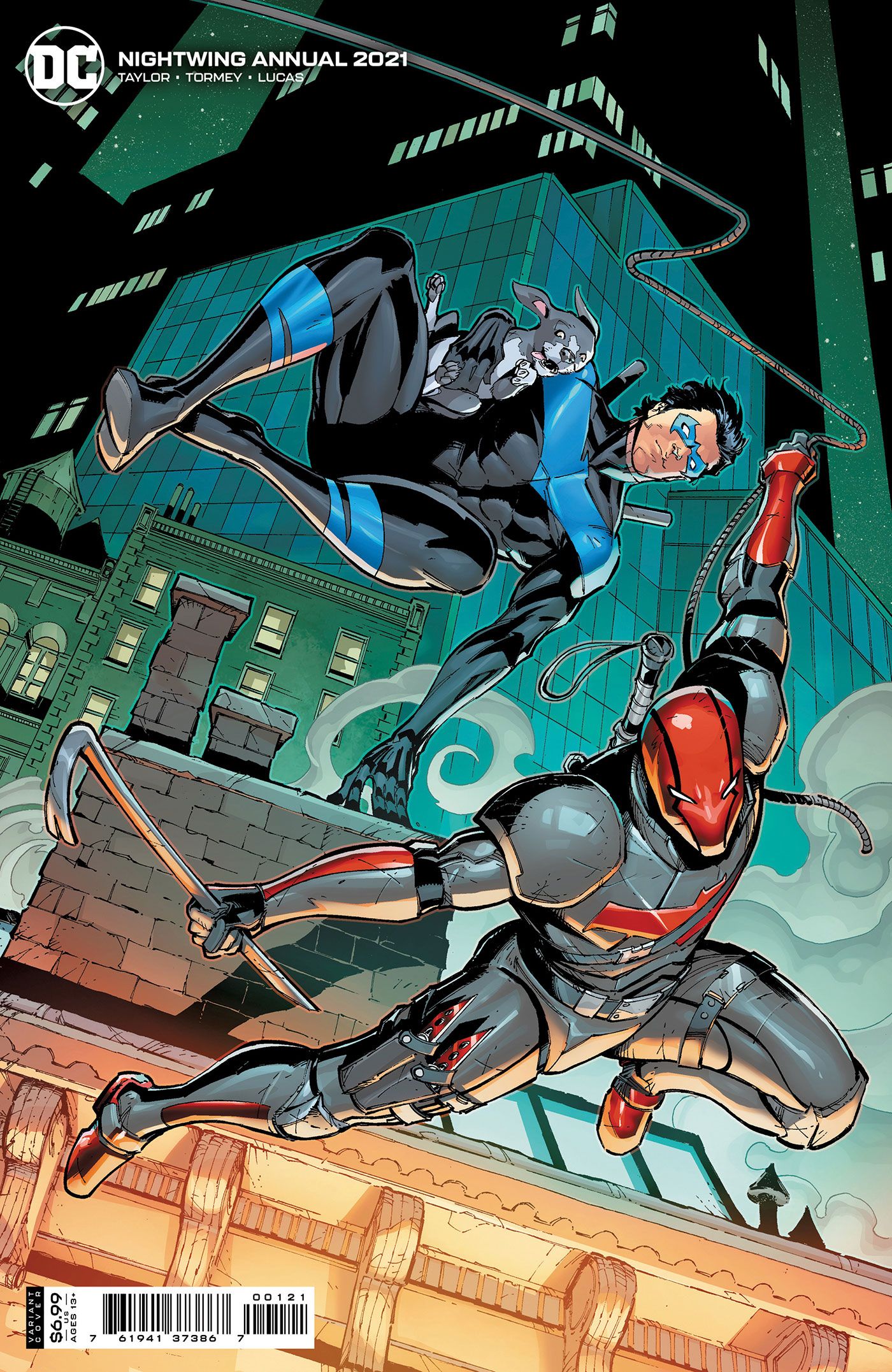 Written by TOM TAYLOR
Art by CIAN TORMEY
Cover by NICOLA SCOTT
$5.99 US | 48 PAGES
Variant by MAX DUNBAR
$6.99 US (Card stock)
ON SALE 11/30/21
Dick Grayson and Jason Todd, the first Robins, both long ago stepped out of the shadow of the Bat and began walking very different paths on their respective journeys to become who they are today. But now their paths converge and these two brothers unite for one goal. With escrima stick and a crowbar combined, Nightwing and Red Hood are ready for anything…anything except what they have to face next! Don't miss out on this explosive adventure!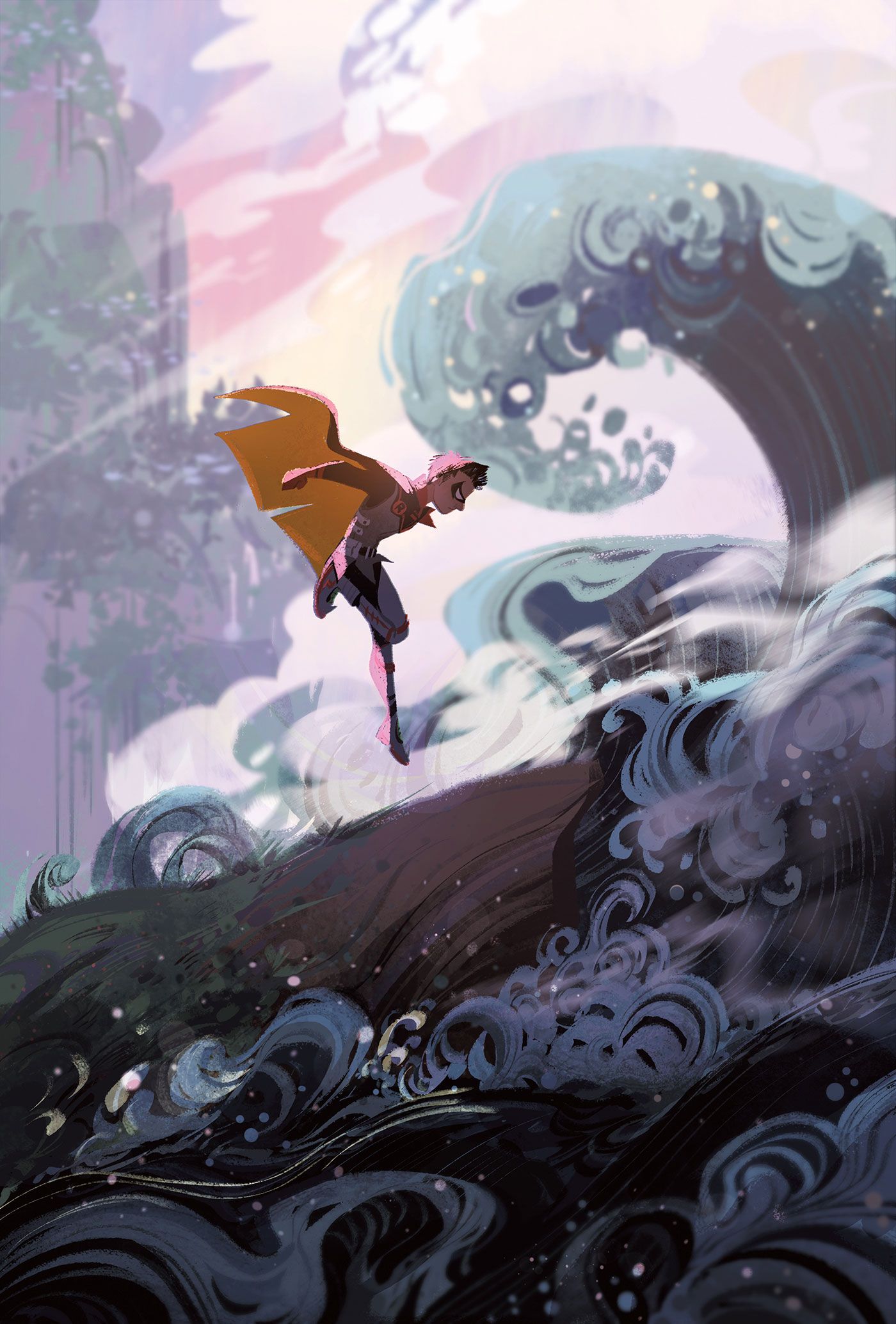 Written by JOSHUA WILLIAMSON
Art by ROGER CRUZ and VICTOR OLAZABA
Cover by JORGE CORONA
$5.99 US | 48 PAGES
Variant by CRYSTAL KUNG
$6.99 US (Card stock)
ON SALE 11/30/21
TALE OF THE TAPE! The League of Lazarus has introduced Robin to a wide range of some of the youngest, deadliest fighters on the planet—from XXL and his hype squad to Respawn and his Deathstroke fandom—and these killers mean business. But no fighter has made an impact on Damian Wayne like Flatline, the former sidekick of Lord Death Man and one of the most elite combatants in the tournament. But who is Flatline? Uncover the secret origin of all the breakout fighter stars of Robin in this oversize special that puts the K.O. in comic book! Plus: Atlantean fighters join the tournament? C'mon, Mother Soul, never order the fish—always order the steak!
Writer: TIM SHERIDAN
Artist: RAFA SANDOVAL
Cover: RAFA SANDOVAL
Variant Cover: PHILIP TAN
$3.99 US | 32 PGS | $4.99 US VARIANT (Card Stock)
ON SALE 11/30/21
It's Halloween at the Academy! That means homecoming is fast approaching! With the freshmen excited about getting in touch with their spooky sides, the faculty, again, grapples with the scary threat posed by their rogue student, the mysterious Red X. Luckily, this time, the Titans have help from some old friends who have, at long last, come home…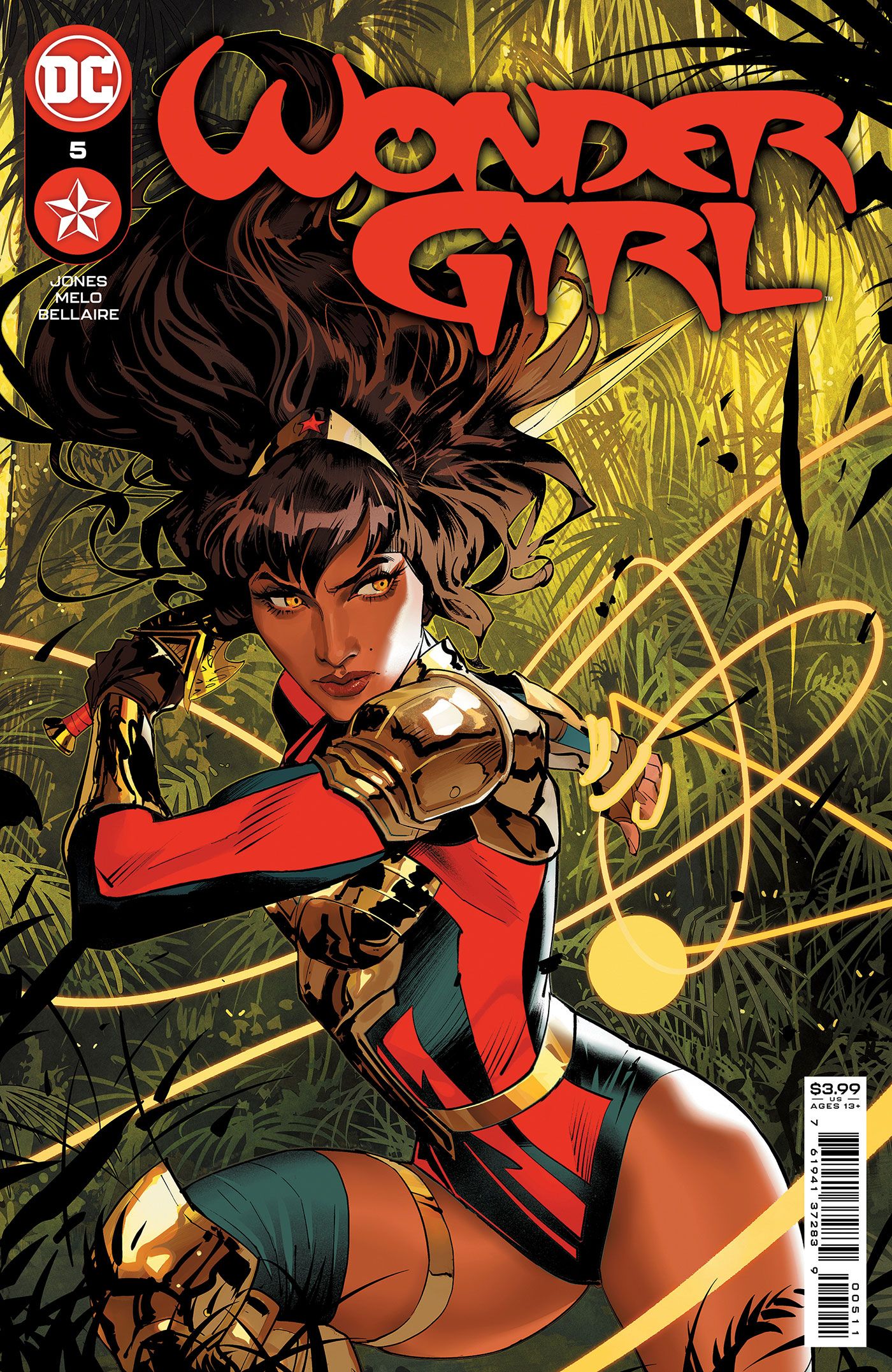 Writer: JOËLLE JONES
Artist: ADRIANA MELO
Cover: DAN MORA
Variant Cover: STANLEY "ARTGERM" LAU
$3.99 US | 32 PGS | $4.99 US VARIANT (Card Stock)
ON SALE 11/30/21
Yara stands alone as her world is torn apart! After an unexpected betrayal that shakes Yara to her very core, she ventures out and finds the lost tribe of the Amazons…the Esquecida! Will a reunion with her lost sisters finally give Yara the answers she's been looking for? Or is she now more lost than ever, as she ventures out to find those who wish to never be found?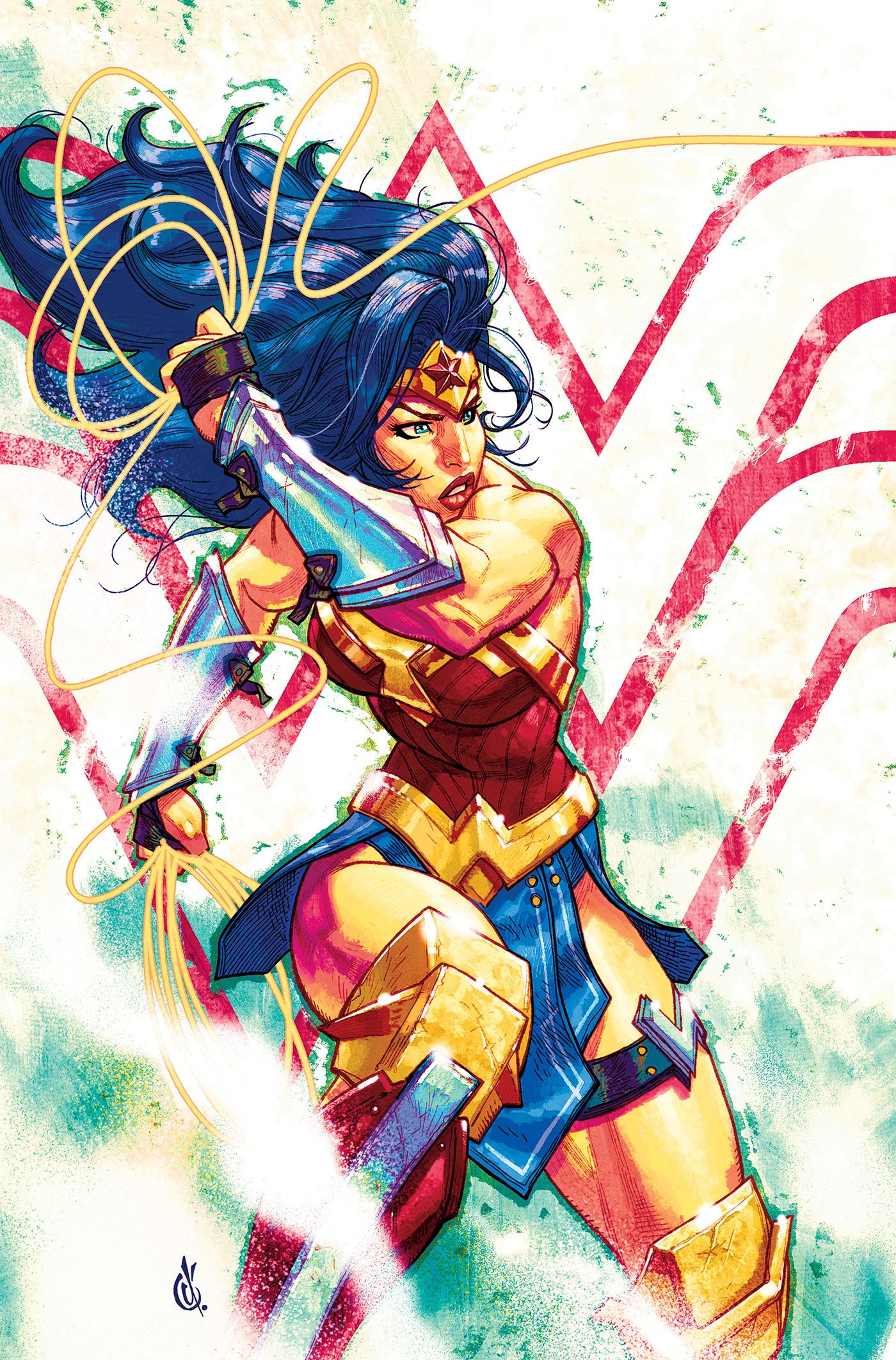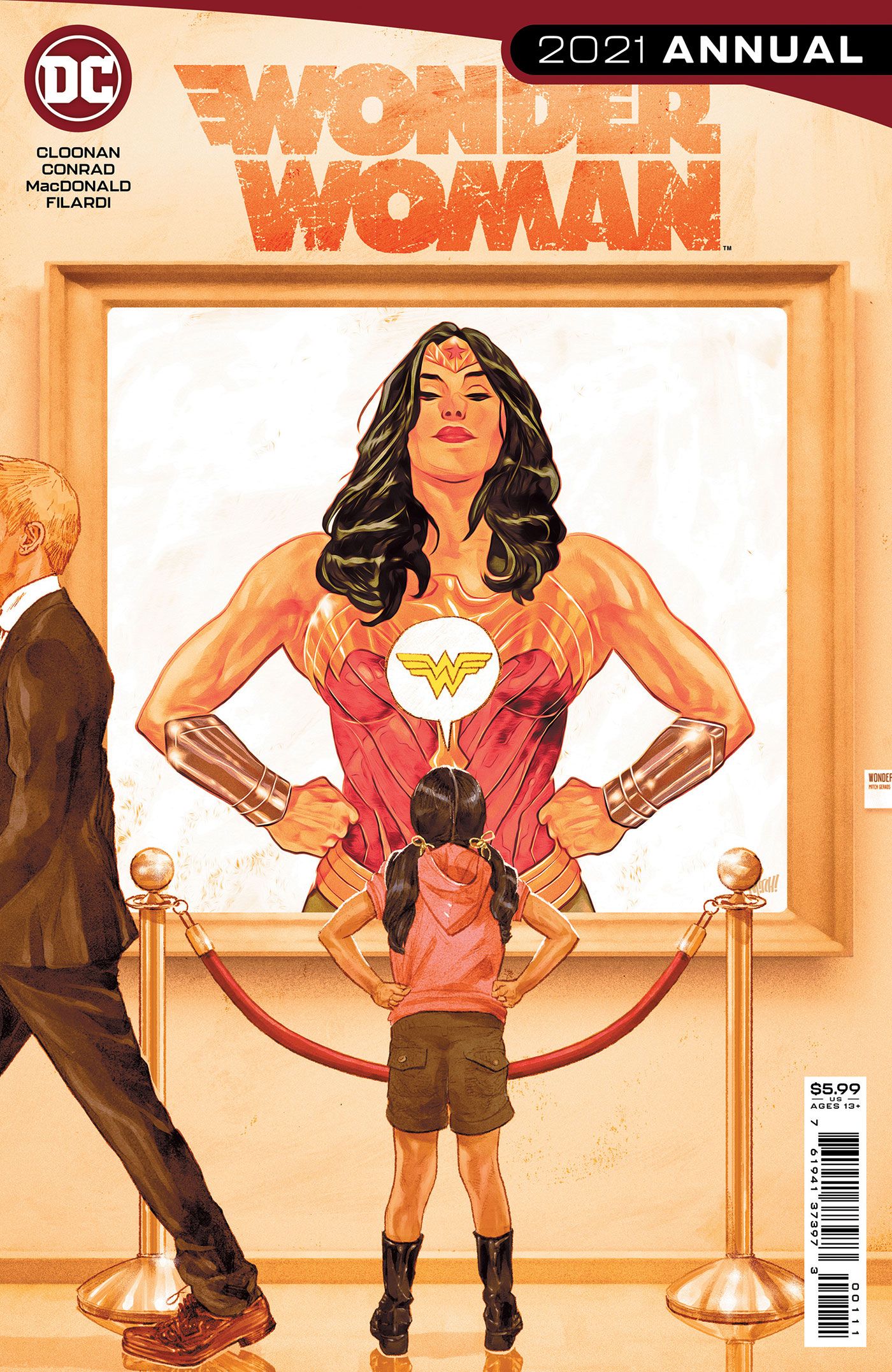 Written by BECKY CLOONAN
and MICHAEL W. CONRAD
Art by ANDY MACDONALD
Cover by MITCH GERADS
$5.99 | 48 PAGES
Variant by CARLOS D'ANDA
$6.99 US (Card stock)
ON SALE 11/30/21
Since her return from the Sphere of the Gods, Diana has tried her best to reconnect with her past and those she left behind. But now the past is coming for her! It all begins when a mysterious man appears, claiming to know the dark history of the Amazons. Could his claims possibly be true? And what does this mean for our hero's relationship with those who still rule Themyscira? Judgment is coming for all the Amazons, and you won't want to miss this prologue story leading directly to the next chapter of the Wonder Woman epic!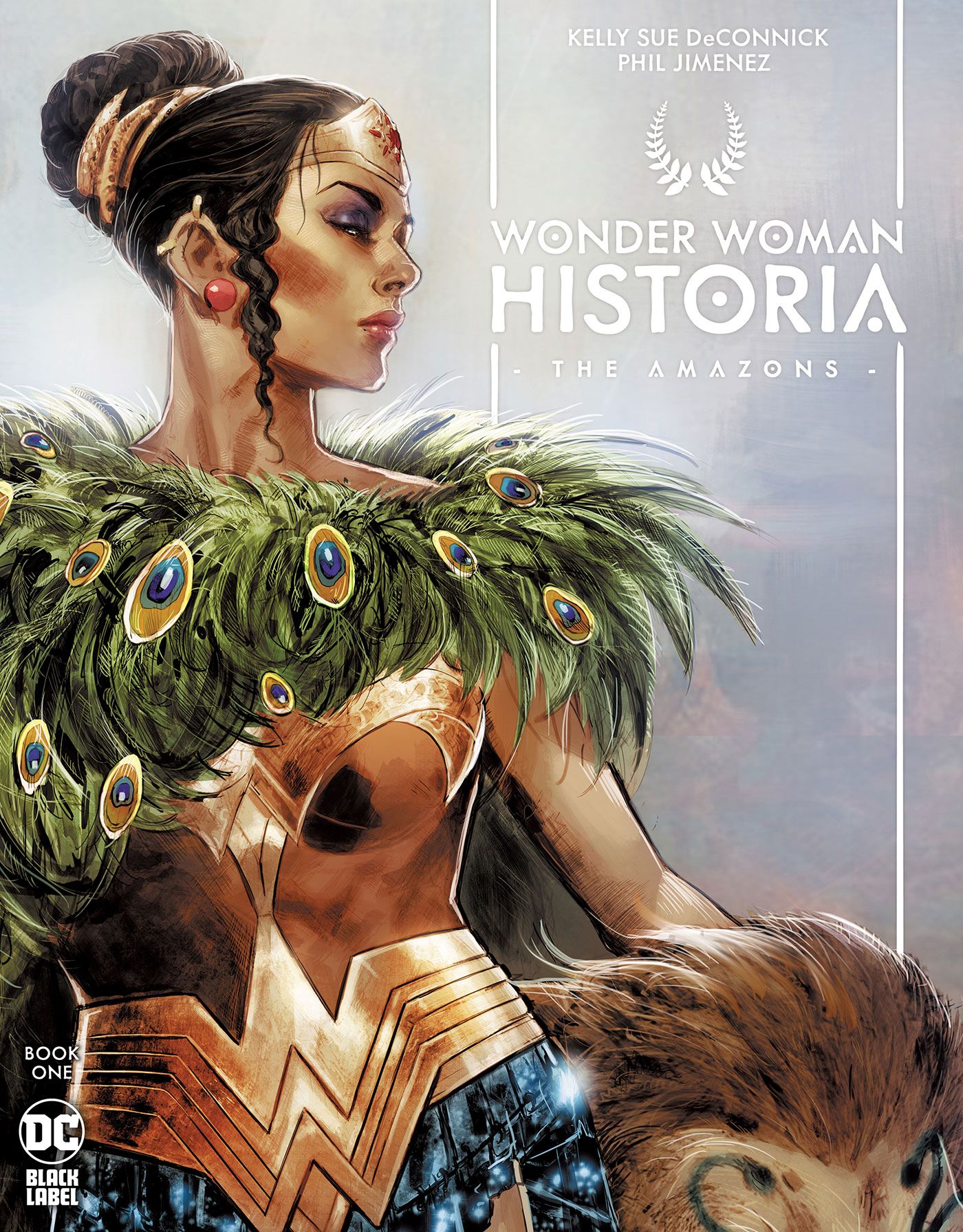 Story by KELLY SUE DeCONNICK
Pencils and inks by PHIL JIMENEZ
Cover by PHIL JIMENEZ
$7.99 US | 72 PAGES | 1 OF 3
PRESTIGE PLUS | 8 1/2″ X 10 7/8″
Variant cover by OLIVIER COIPEL
1:25 "Library" faux leather design variant ON SALE 11/30/21
The wait is over, and the entire story of the Amazons can finally be told! Millennia ago, Queen Hera and the goddesses of the Olympian pantheon grew greatly dissatisfied with their male counterparts…and far from their sight, they put a plan into action. A new society was born, one never before seen on Earth, capable of wondrous and terrible things…but their existence could not stay secret for long. When a despairing woman named Hippolyta crossed the Amazons' path, a series of events was set in motion that would lead to an outright war in heaven—and the creation of the Earth's greatest guardian!
Legendary talents Kelly Sue DeConnick and Phil Jimenez unleash a reading experience the likes of which you've never seen, with unbelievably sumptuous art and a story that will haunt you—with subsequent issues featuring art by modern masters Gene Ha and Nicola Scott! One of the most unforgettable DC tales of all time begins here!
All of these issues go on sale Nov. 30 from DC Comics.
KEEP READING: A New Shazam Arrives, Gotham Gets a Non-Bat Hero and the Suicide Squad Goes Horror In DC's February Comics
Source: DC Comics
from Ultimate Comic Blog
https://ift.tt/3oZ3DI0
via IFTTT