DC's Batman: Beyond the White Knight's Sean Murphy Previews New Series
https://ift.tt/ha18xWu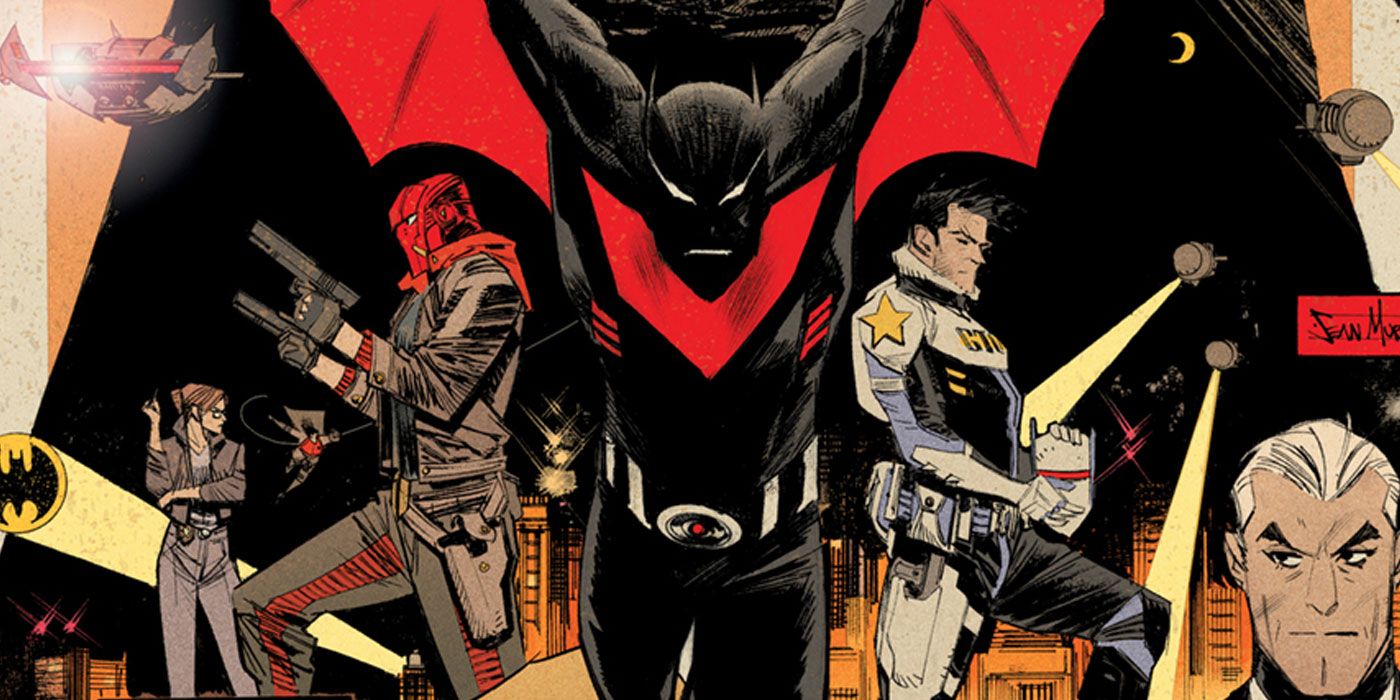 Sean Murphy's 2017 Batman: White Knight introduced fans to a new version of the DC universe focused on Batman and the Joker's complex obsessive relationship and their impact on Gotham City. The 8-issue limited series quickly became a fan favorite, leading to Murphy's sequel Batman: The Curse of the White Knight and Batman: White Knight Presents Harley Quinn by Katana Collins, Sean Murphy, and Matteo Scalera. Now, Murphy is picking up where he left off in the upcoming Batman: Beyond the White Knight, a new series set 10 years after the events of Batman: The Curse of the White Knight. The series features Jason Todd, Terry McGinnis, and Bruce Wayne alongside an eclectic cast of Neo Gotham's most iconic characters.
Batman: Beyond the White Knight is set in a Gotham transformed by Derek Powers, who used the Wayne fortune to militarize the Gotham Terrorist Oppression Unit. The story begins when Bruce Wayne learns that someone has stolen a prototype of a Batsuit from the rubble of his manor. He resolves to stop another would-be Batman from wreaking havoc and plans to escape prison. CBR recently attended a roundtable discussion with Sean Murphy to discuss the new series. Murphy explained his approach to writing the Bat-family, the influence of the Batman Beyond animated series, and his creative goals for the White Knight universe.
RELATED: DC Teased a Monumental Resurrection – But Shouldn't Go Through With It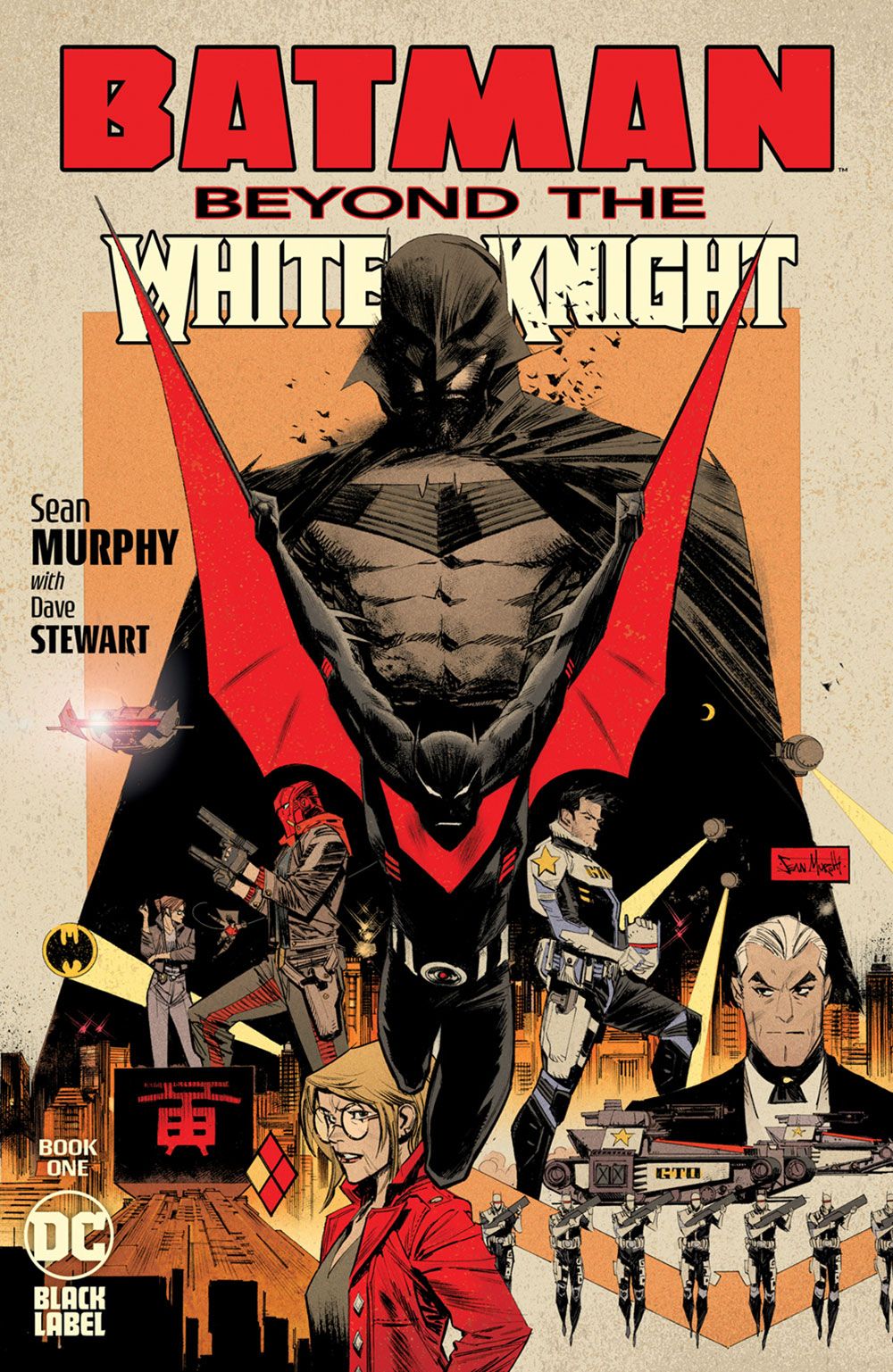 The conversation began with Murphy explaining that his decision to make Jason Todd the first Robin in Batman: White Knight was initially a mistake. "Rather than retcon it," he wanted to "go with it for the last two volumes. Finally, in this volume, we get to the meat of who Jason was, why he left, what kind of person is, and what his stake is now in Bruce's life." One of the goals for this series was to give Todd and Wayne a chance to "patch things up." He went on to say that he sees Jason in the same light as "Johnny Lawrence from Cobra Kai — kind of a sad sack sometimes, but still extremely capable of fighting." Murphy even teased an upcoming two-issue Red Hood spinoff that will further develop the character. He later mentioned that he had originally intended to have Todd play a bigger role in Batman: Curse of the White Knight, but that he decided to wait until there was more room to devote to the character.
When asked about the process of incorporating the world of Batman Beyond into his universe, Murphy said that getting to draw and explore Neo Gotham was a huge factor in his decision. "Every artist wants to draw Blade Runner," he said, and "it was mostly about setting and the possibility of Bruce going out there alone, not having any idea of what this new city is. It's like a new planet for him." He added that it was important to him that his version of Terry McGinnis was "unique but sort of familiar at the same time." Part of his approach to the character revolved around introducing him as an antagonist at the beginning of the story, despite likable he is. In this way, Murphy hopes to explore Terry's complex nature and establish an engaging dynamic between McGinnis and Wayne. "It's up to Bruce to win Terry over," he said.
RELATED: Wonder Woman Gave Batman His Most Embarrassing Defeat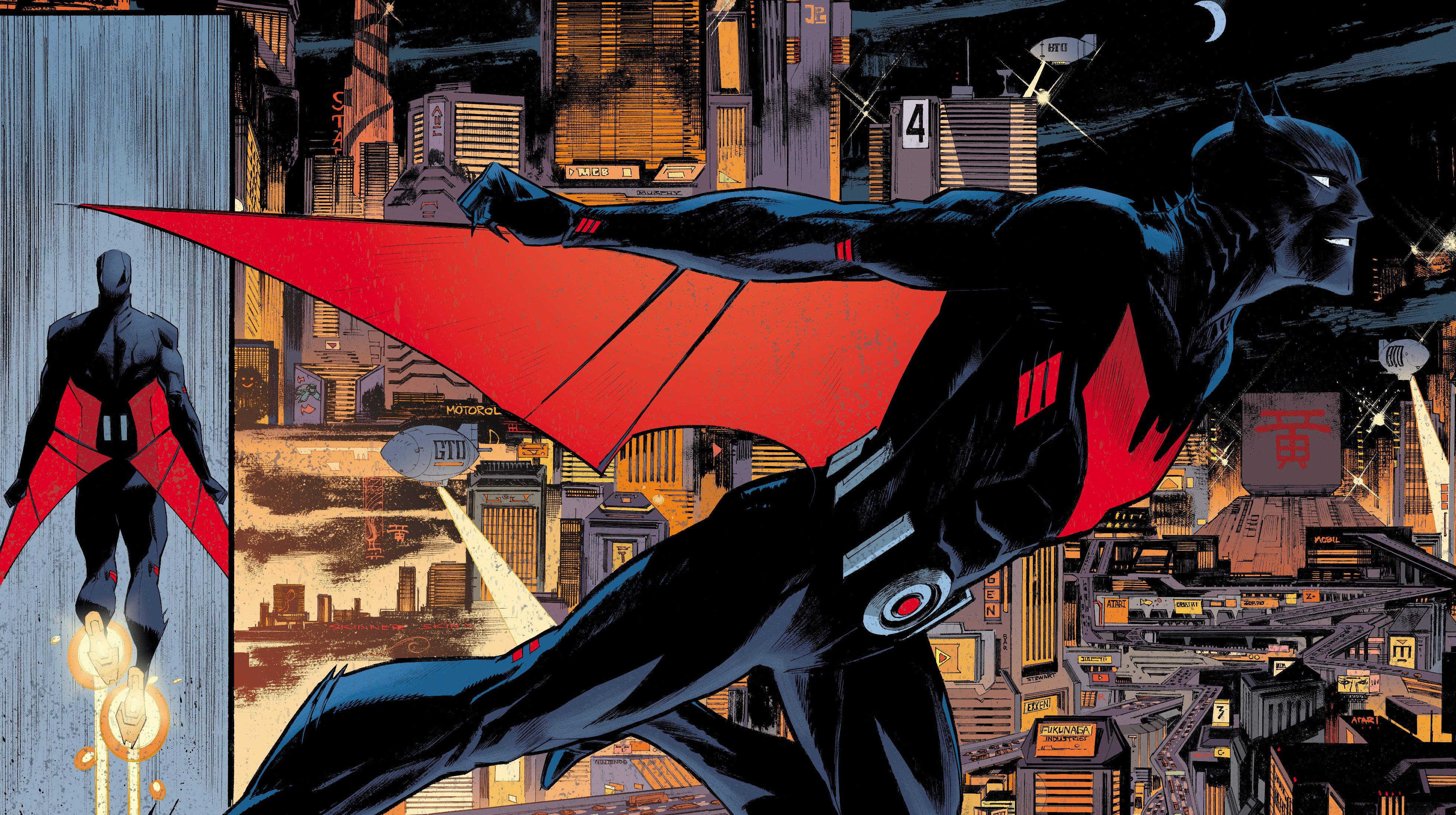 Later, Murphy was asked whether or not fans could hope to see the iconic Batmobile from Batman Beyond. Murphy said that he did take some inspiration from the cartoon, but that he put his own twist on it. "It's weird drawing a car without wheels," he said. He also mentioned that plenty of other versions of the Batmobile will make appearances throughout the series, including the Batman '89 version and the vehicle from the upcoming Batman movie — which may be the first "interior rendering of the Pattinson-mobile in comics."
The conversation continued to center around some of Murphy's design choices, with questions about the Batman-esque costumes of the GTO. Murphy explained that he wanted the GTO to look like "overbearing Robocops" to contrast the members of the Gotham City Police. Murphy also mentioned that he imagined Dick Grayson having a hand in the design, using the costume's similarity to the Bat costume as a way to get back at Bruce.
RELATED: DC's Nightwing #89 Comic Review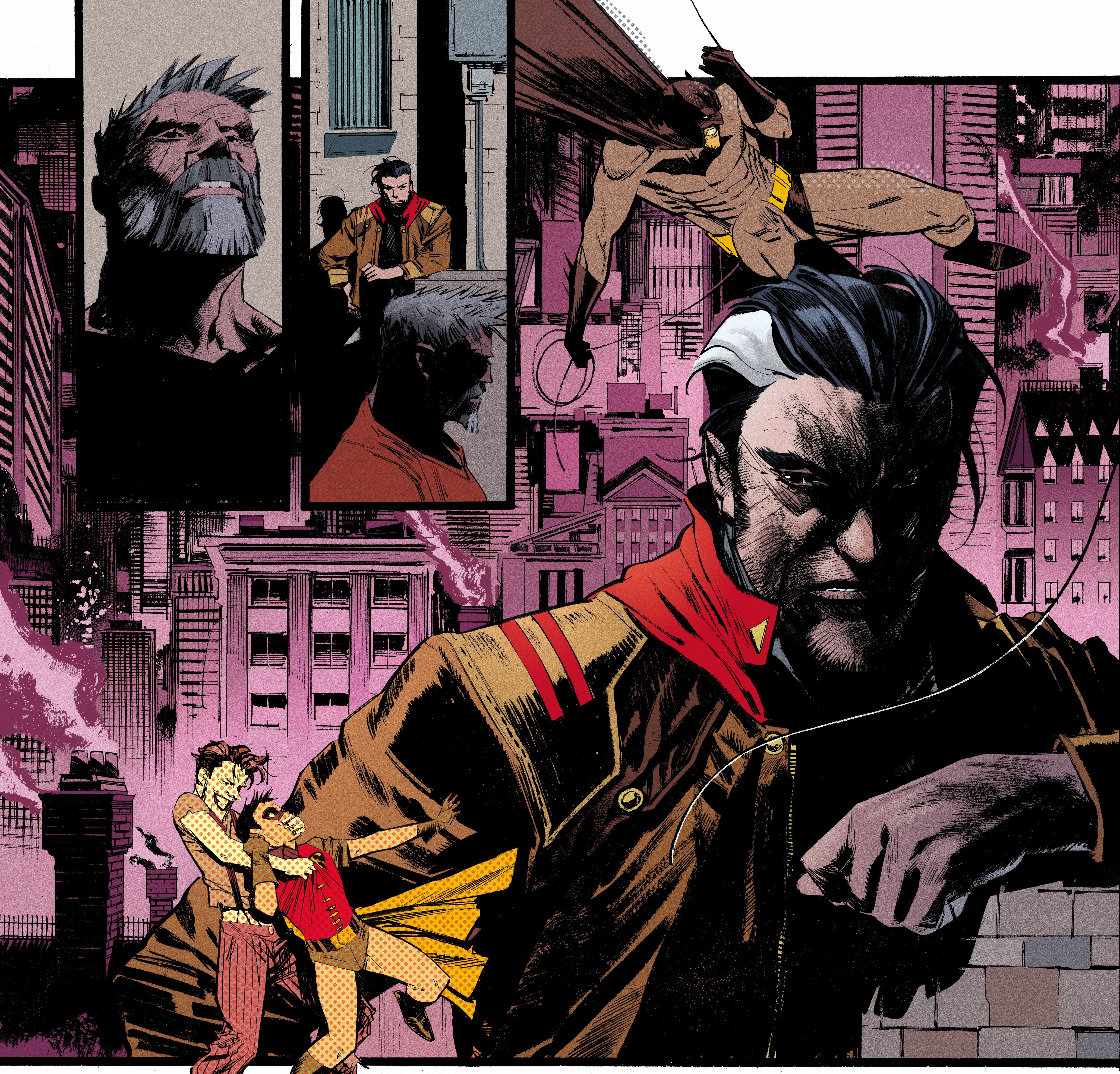 As the conversation came to a close, Murphy was asked why he gravitated towards writing about complicated, redeemable villains. He said that while the three initial antagonists of Batman: Beyond the White Knight are all sympathetic characters, the central villain is the manipulative businessman Derek Powers. He teased that even Powers has "a very good reason" to be behaving the way he does. Murphy expressed an interest in detailing the complexities of each character regardless of whether the audience is rooting for them.
Throughout the interview, Murphy hinted at exciting dynamics between Batman and the numerous former Robins, as well as between Harley Quinn and Terry McGinnis. As intense as his vision of Neo Gotham is, he insists that "this book has a comedic element that none of the others really have." It's clear that Murphy has plenty of surprises in store for fans in Batman: Beyond the White Knight. Even though ten years have passed since Batman: Curse of the White Knight, Murphy says that "Bruce ages like a fine wine."
Batman: Beyond the White Knight goes on sale March 29 from DC. FOC is Feb. 27.
KEEP READING: The Batman Early Reactions Dub Pattinson 'Your New Favorite' Dark Knight
from Ultimate Comic Blog
https://ift.tt/w3k0Xar
via IFTTT