DC's Anticipated Batgirls Series Debut Leads Next Week's New Releases
https://ift.tt/30ceqX5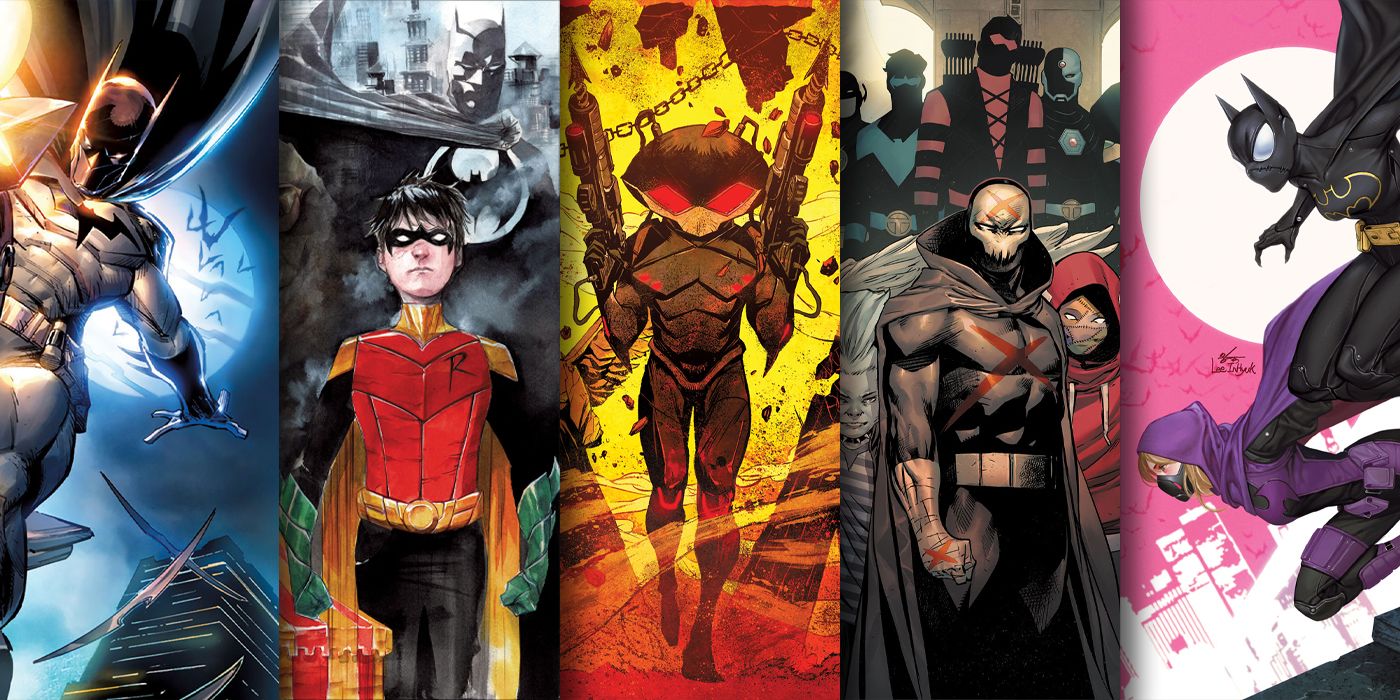 December 14 kicks off a brand new week of releases for DC Comics, with an all-new Batgirls series leading the charge.
Spinning out of the ongoing Batman series, the new ongoing will focus on the three Batgirls: Barbara Gordon aka Oracle, Cassandra Cain (formerly Orphan) and Stephanie Brown (formerly Robin, Spoiler). Across Batman #115 through Batman #117 and during the event Batman: Fear State, a Batgirls backup story saw Cassie and Steph accused of terrorism and destroying Gotham City's Clock Tower, which was where Barbara and other allies used to operate out of. The real perpetrator of the attack was the Magistrate mislead by Seer, who is set to be the main antagonist of Batgirls. However, there is so much more coming from DC next week as well.
RELATED: DC Proved Why Batgirl's Killing Joke Tragedy Is Still Heartbreaking – and Problematic
With the Batgirls getting a team-up series, on the aquatic side of the DC Universe will be Aquamen, a new series focusing on the Atlantean heroes Arthur Curry and Jackson Hyde, along with other characters set to be featured. One of these characters will be Black Manta aka David Hyde (Jackson's father), whose limited series drops its fourth issue with the upcoming new releases. The six-issue miniseries serves as a prelude to Aquamen, which is set to debut Feb. 22, 2022.
In addition to Batgirls and Black Manta, the celebratory Winter issue for DC, 'Tis the Season to be Freezin' #1 is expected to release, alongside Wonder Woman #782, The Joker #10, Teen Titans Academy #9 and more. All the soon-to-be-available issues can be found below with their covers and solicitations.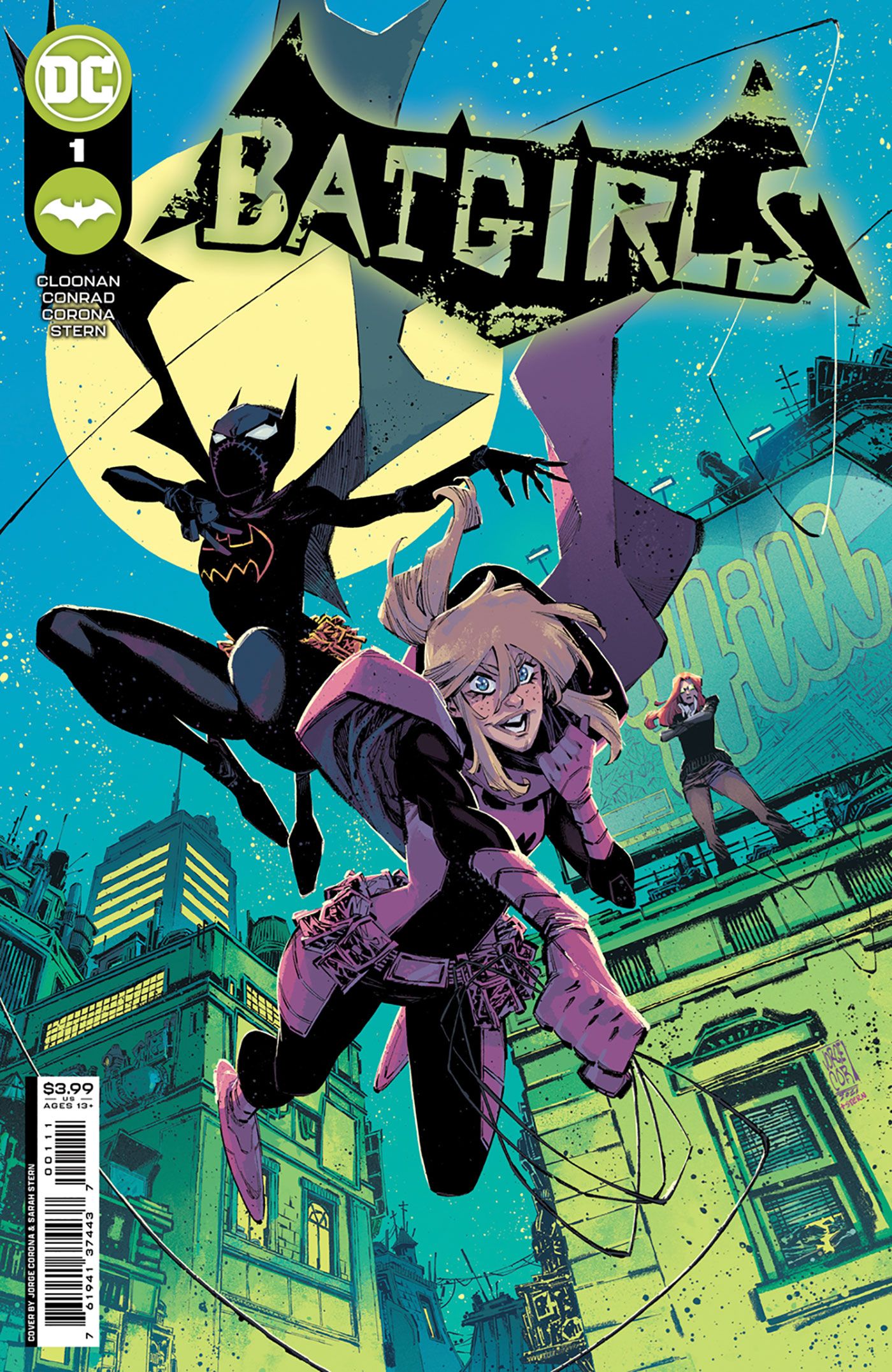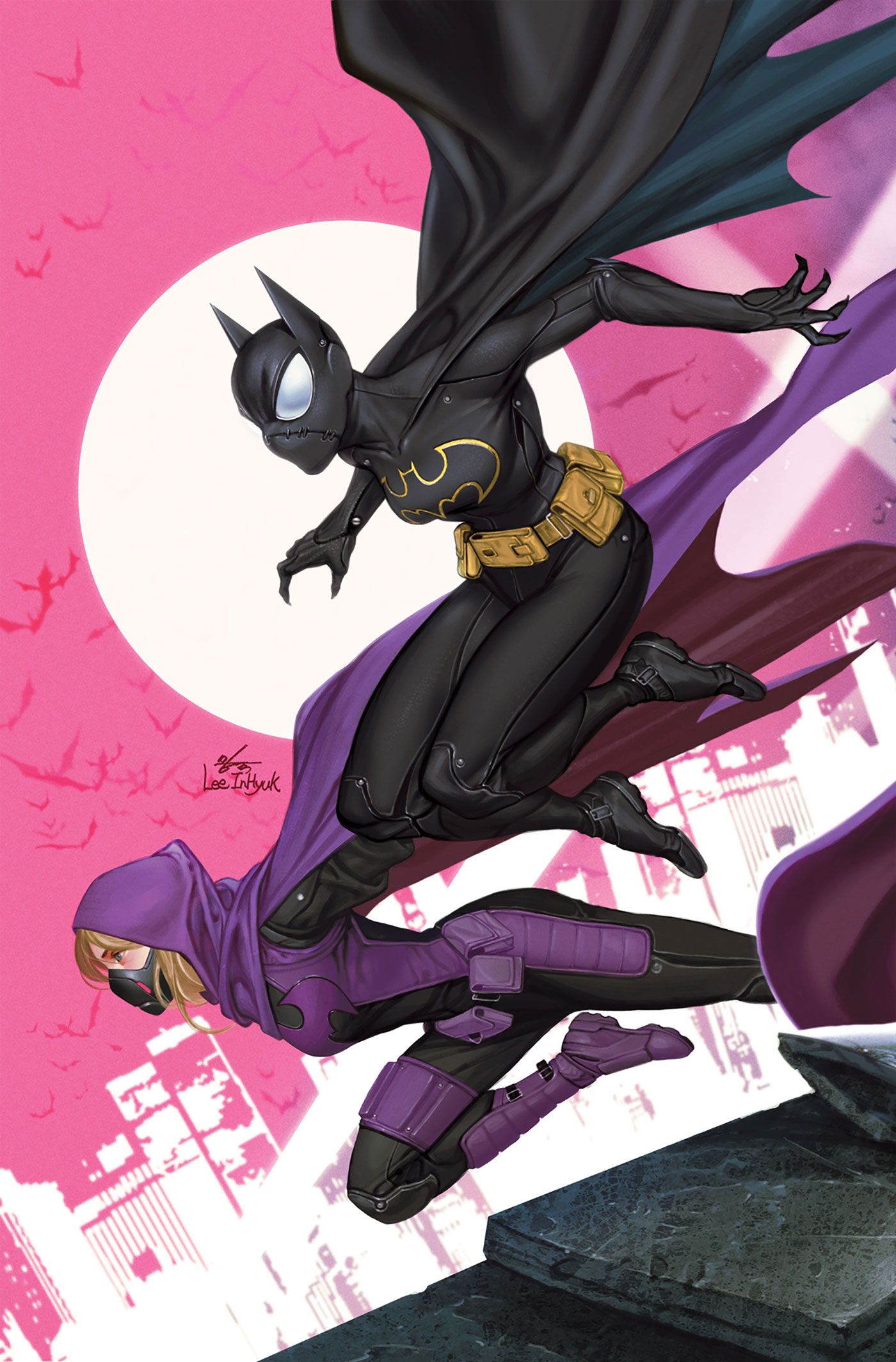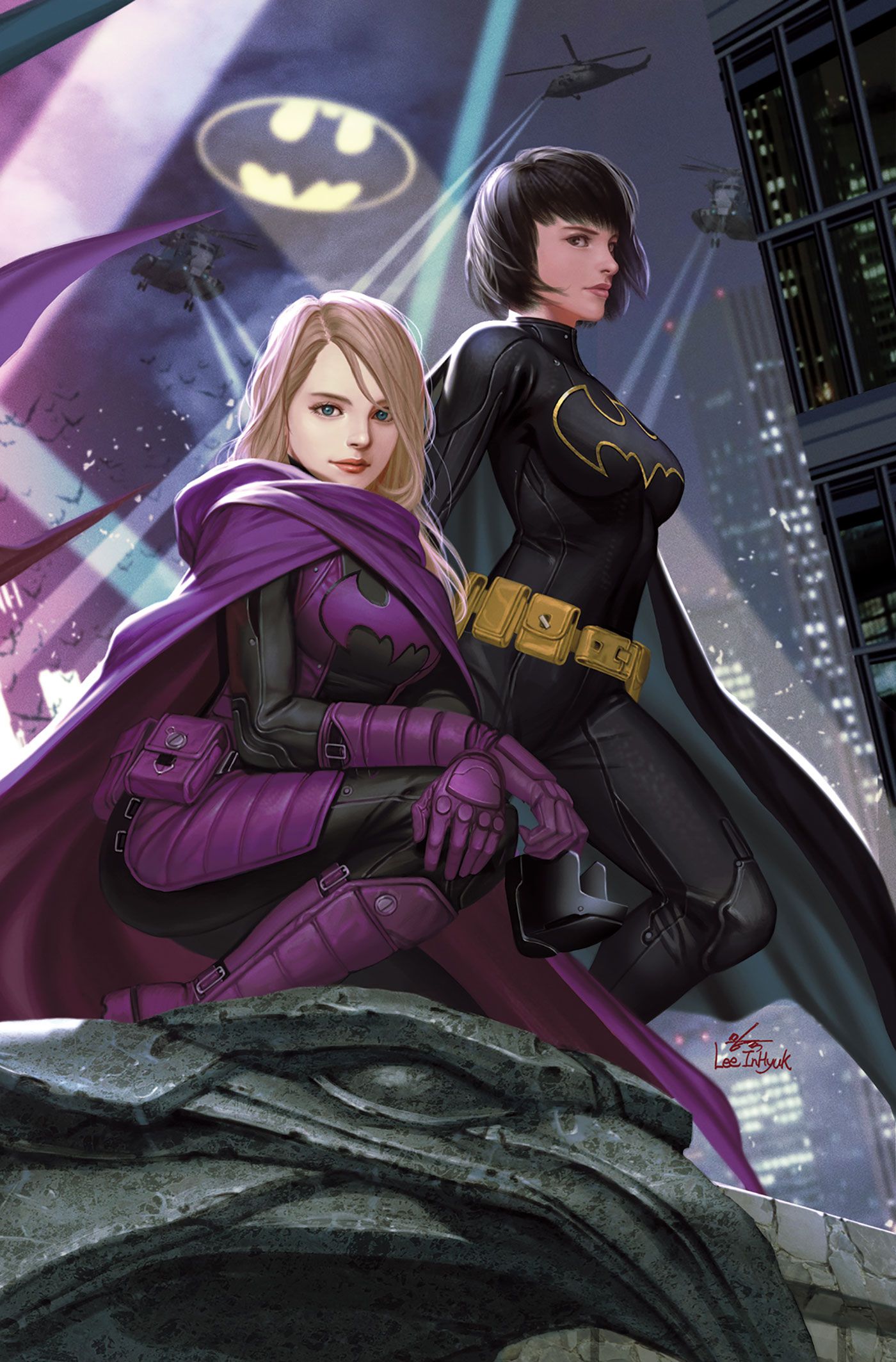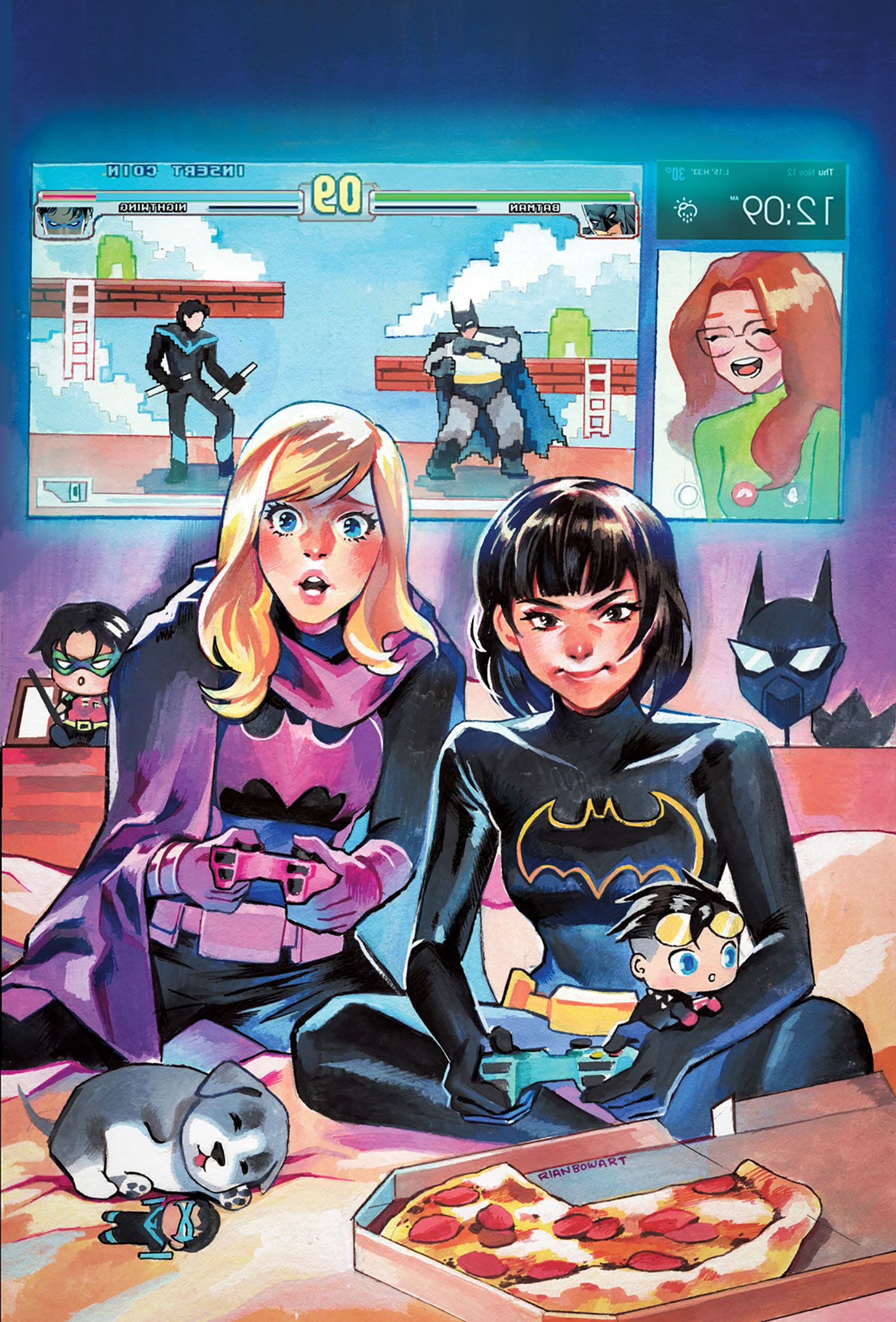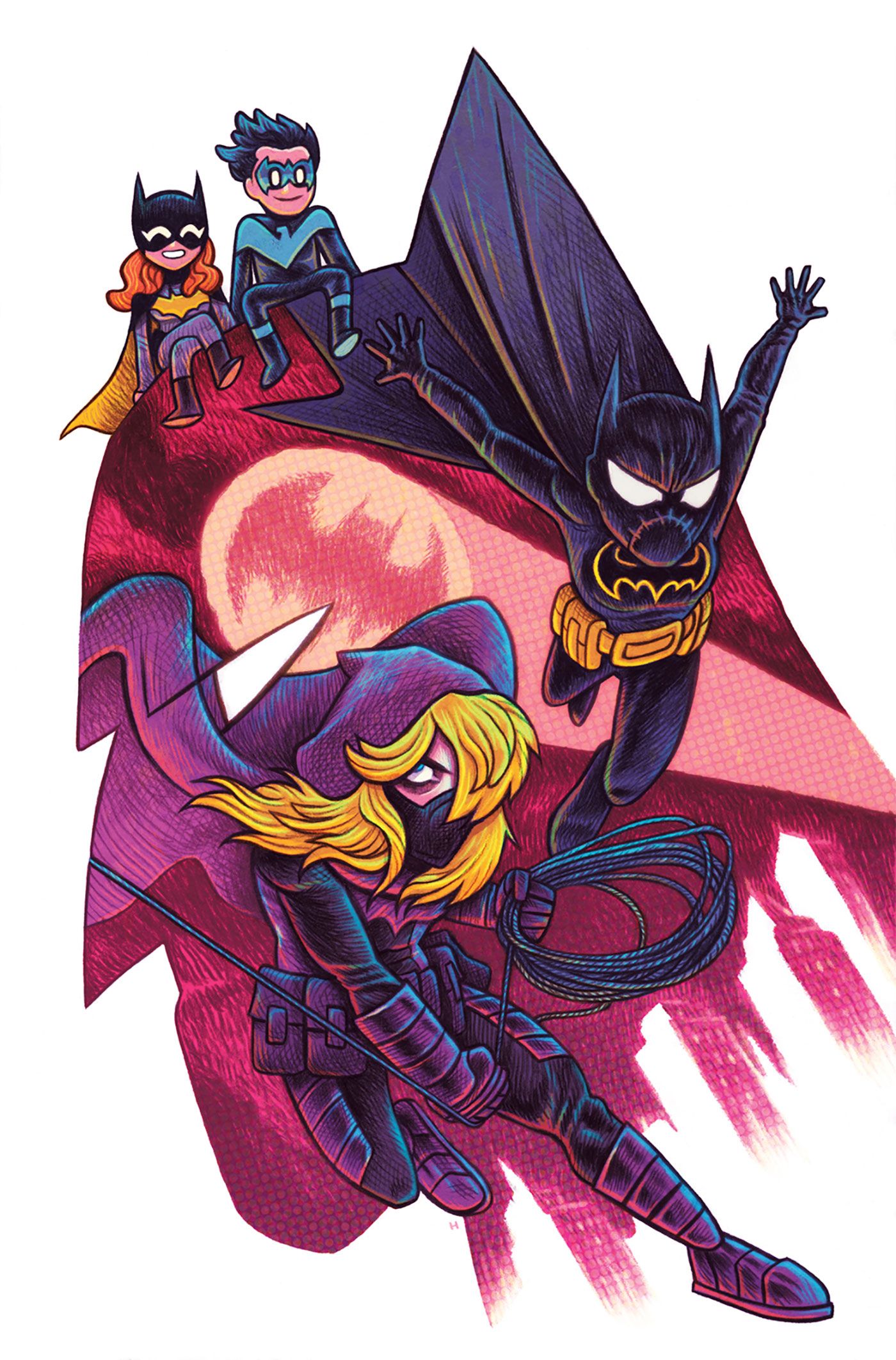 Written by BECKY CLOONAN
and MICHAEL W. CONRAD
Art and cover by JORGE CORONA
Batgirls (masked) variant cover by INHYUK LEE
Batgirls (unmasked) variant cover by INHYUK LEE
(These two variant covers connect into one image!)
1:25 variant cover by RIAN GONZALES
1:50 variant cover by DAN HIPP
Teams variant cover by AMANO YOSHITAKA
$3.99 US | 32 pages | Variant $4.99 US (Card stock)
ON SALE 12/14/21
Um, hello—you didn't actually think we'd keep you waiting this entire year without giving you the Batgirls series we've all been wanting for forever, right? No way, we love you too much—just like Batgirls Cassandra Cain and Stephanie Brown, who are only able to navigate the dark, gritty, and oftentimes scary city of Gotham by leaning on the bright light that is their best-friendship. Mentored by Oracle, the Batgirls move to the other side of town where Barbara Gordon can keep a better eye on them while the hacker Seer is still invading their lives. Steph may be too rash sometimes, and Cass doesn't speak much—but what they lack in similarities they make up for with their mutual respect and love for each other…and what makes them stronger together as Batgirls! And they may be good at kicking ass, but they are just trying their best to be normal teenagers—who'll borrow the keys to a muscle car that belonged to a bad guy and perhaps give it a joyride around town without a driver's license, then race to get back home to Oracle by curfew…! Splashing the pages with bright colors against a dark backdrop of Gotham, Batgirls is the pizza slumber party of the year you don't want to miss!
Written by SHOLLY FISCH
Art and cover by SCOTT JERALDS
$2.99 US | 32 pages | 9 of 12
ON SALE 12/14/21
G-g-ghosts? P-p-pirates? What's a team of daring (and not-so-daring!) detectives to do when a buried treasure takes center stage in one of the Riddler's latest schemes? Why, they'll crack the case before he cracks the safe, or they'll walk the plank, me hearties!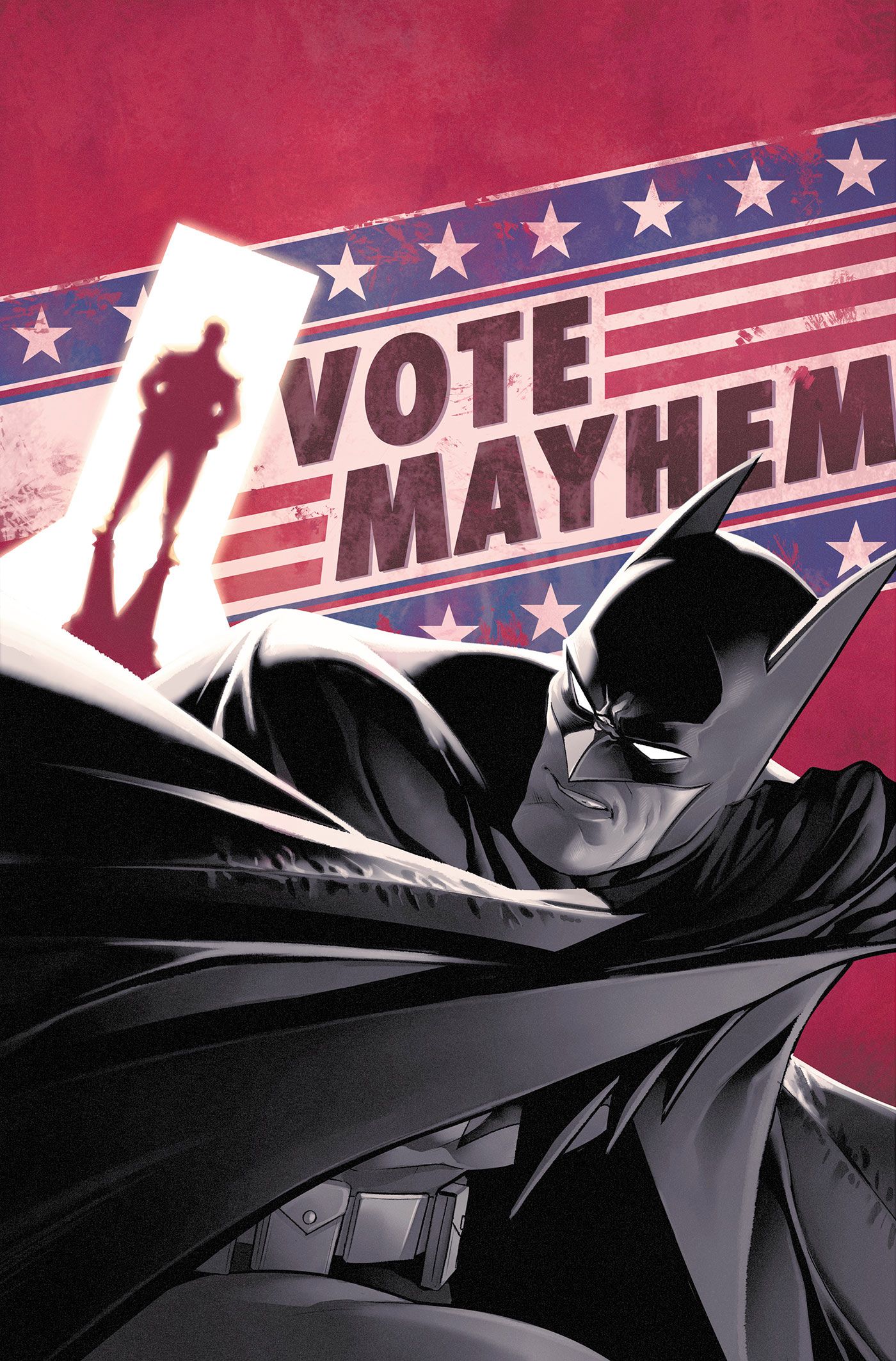 Written by ALAN BURNETT and PAUL DINI
Art by RICK BURCHETT
Cover by CHRISTIAN WARD
Variant cover by W. SCOTT FORBES
$3.99 US | 32 PGS | 7 of 7 | $4.99 US Variant (Card stock)
ON SALE 12/14/21
Mayor Mayhem's grip over Gotham tightens as he enacts a plan that puts Barbara Gordon at the center of a political scandal! Batman, Nightwing, and Robin leap into action to expose Mayfield's plans for Gotham and break his hypnotic hold over the city before the polls close. But when all roads lead to Arkham, can the Bat Family take down all of the city's costumed criminals?!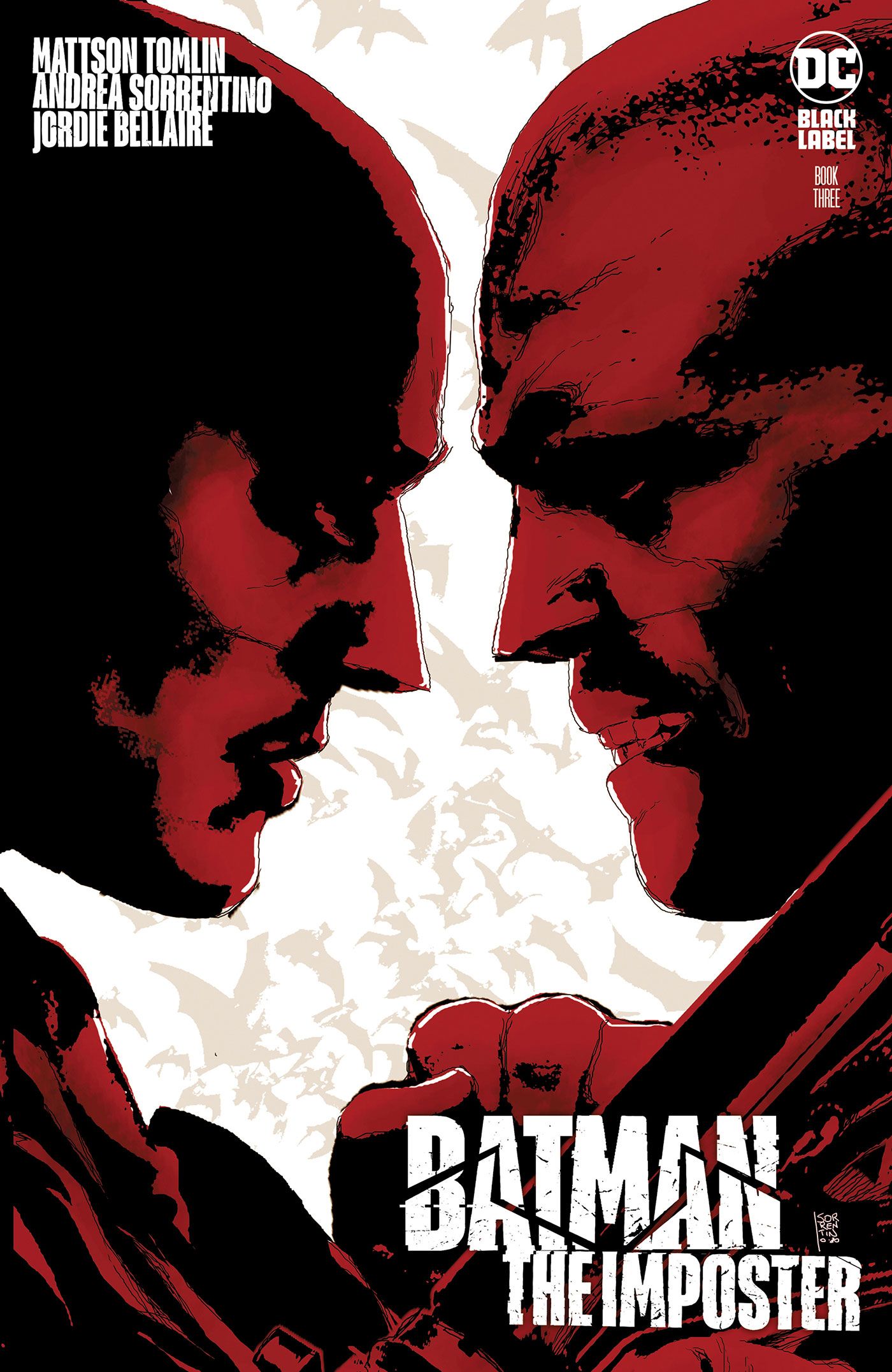 Written by MATTSON TOMLIN
Art and cover by ANDREA SORRENTINO
$6.99 US | 56 PAGES | 3 of 3 | PRESTIGE
Variant cover by LEE BERMEJO
ON SALE 12/14/21
17+
The battle against the imposter poisoning the Batman's name heats up, while Detective Blair Wong makes a deadly decision! Is there any way back for Bruce Wayne's war on crime after the damage the copycat has done? Or was that war already lost before it ever began?
Written by MEGHAN FITZMARTIN, TINI HOWARD, DAN WATTERS, and SAM JOHNS
Art by ALBERTO JIMENEZ ALBUQUERQUE, CHRISTIAN DUCE, NIKOLA CIZMESIJA, and KARL MOSTERT
Cover by BELEN ORTEGA
Variant cover by RICCARDO FEDERICI and BECKY CLOONAN
$7.99 | 64 PGS | Prestige Format
ON SALE 12/14/21
Tim Drake goes to make peace with Batman before he leaves Gotham. Superstar writer Tini Howard makes her DC debut on a Nightwing, Oracle, and Batgirls holiday spectacular. Azrael faces down the new villain THE POOR FELLOW. And Tweedle Dum has to make a grave decision.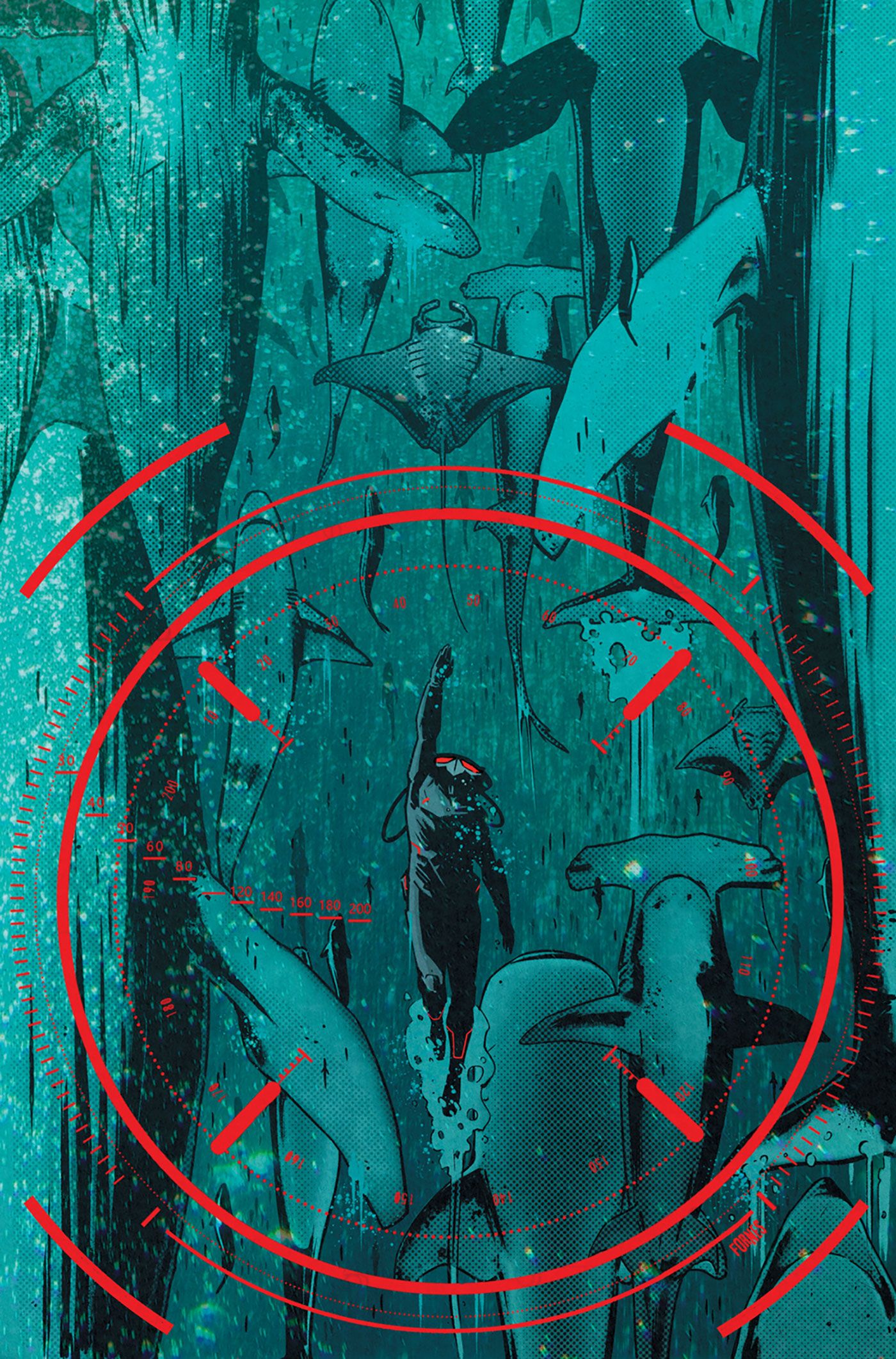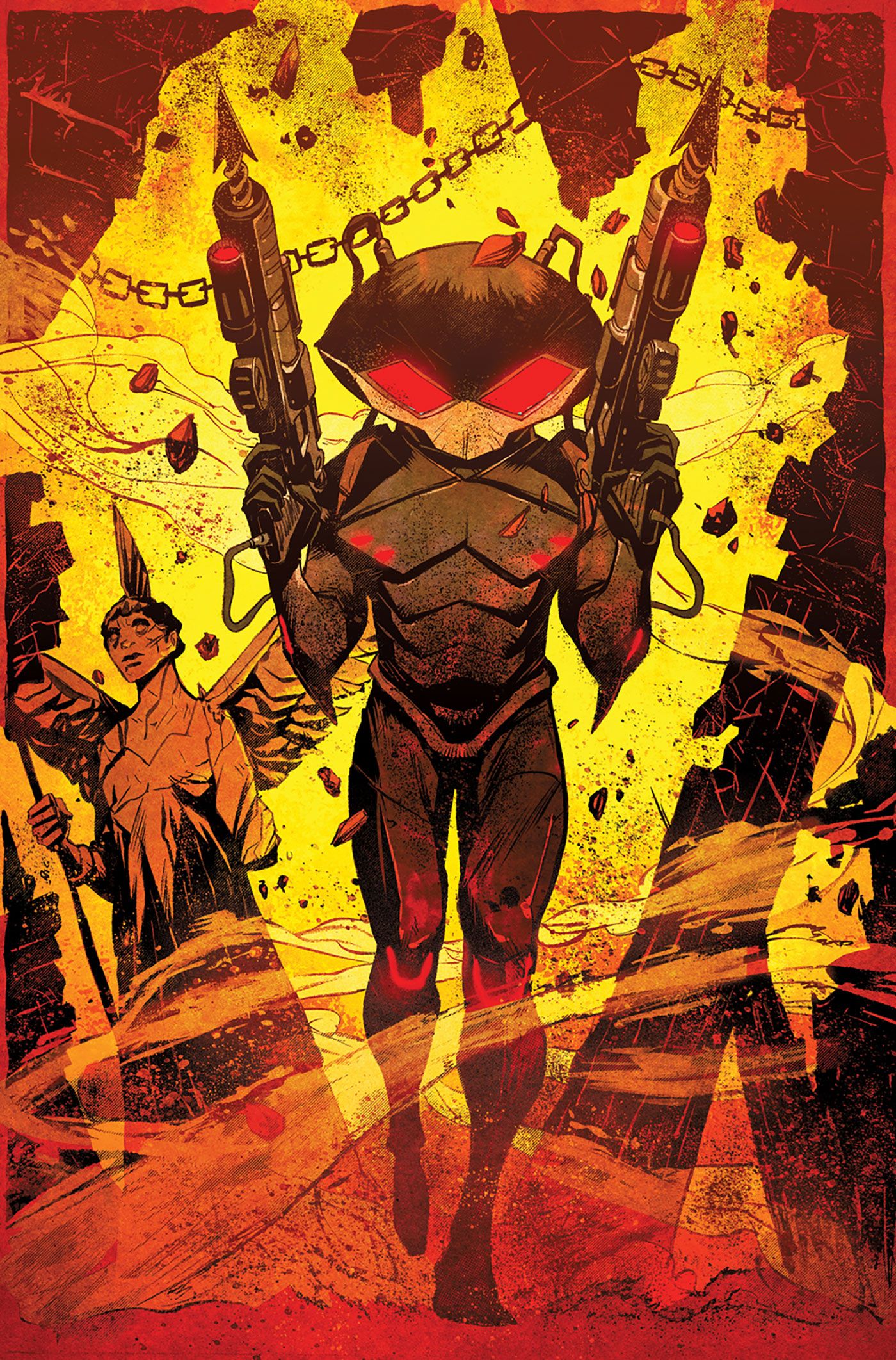 Written by CHUCK BROWN
Art by VALENTINE DE LANDRO and MATTHEW DOW SMITH
Cover by JORGE FORNÉS
Variant cover by SANFORD GREENE
$3.99 US | 32 pages | 4 of 6 | $4.99 US Variant (Card Stock)
ON SALE 12/14/21
Devil Ray has his sights set on Atlantis, and he races to put his grand plans into motion before Black Manta can unlock the secrets of the mysterious and deadly orichalcum metal. Meanwhile, Torrid forms an uneasy alliance with Manta and Gallous the Goat following their throwdown in Ethiopian airspace. But perhaps her reticence is not unfounded, as Manta's villainous nature emerges on their quest for the truth.
Written by DENNIS CULVER
Art by NIKOLA ČIŽMEŠIJA
Cover by SIMONE DI MEO
Variant cover by KIM JACINTO
$3.99 US | 32 pages | $4.99 US Variant (Card Stock)
ON SALE 12/14/211
As the Magistrate continues to tighten its iron fist around Gotham City, things get even worse when the successor to the Clown Prince of Crime takes up the mantle and becomes the Next Joker! As the villain embarks on a murderous rampage across the city, only one man stands between him and his latest victim…the scoundrel for hire known as Grifter?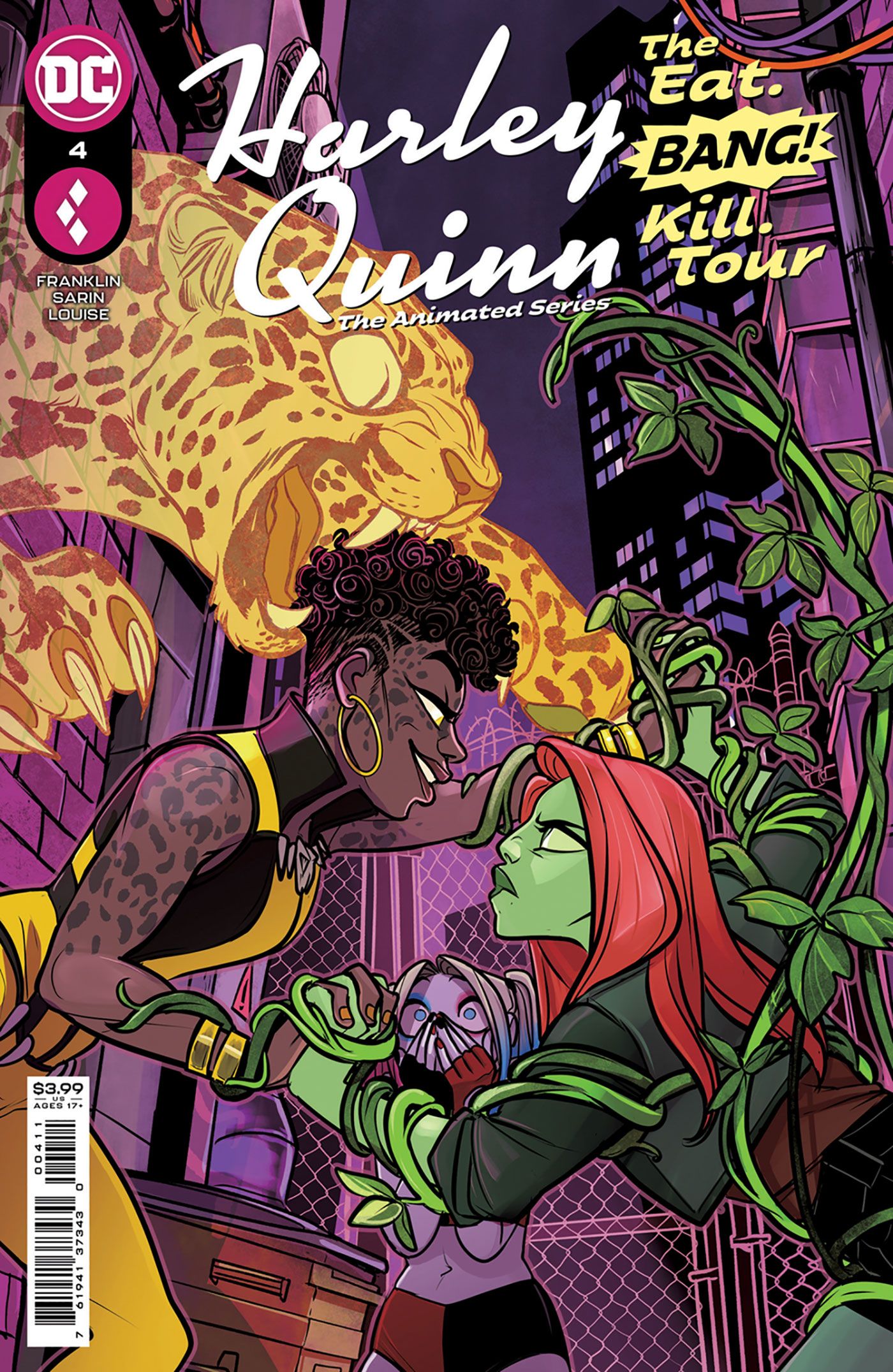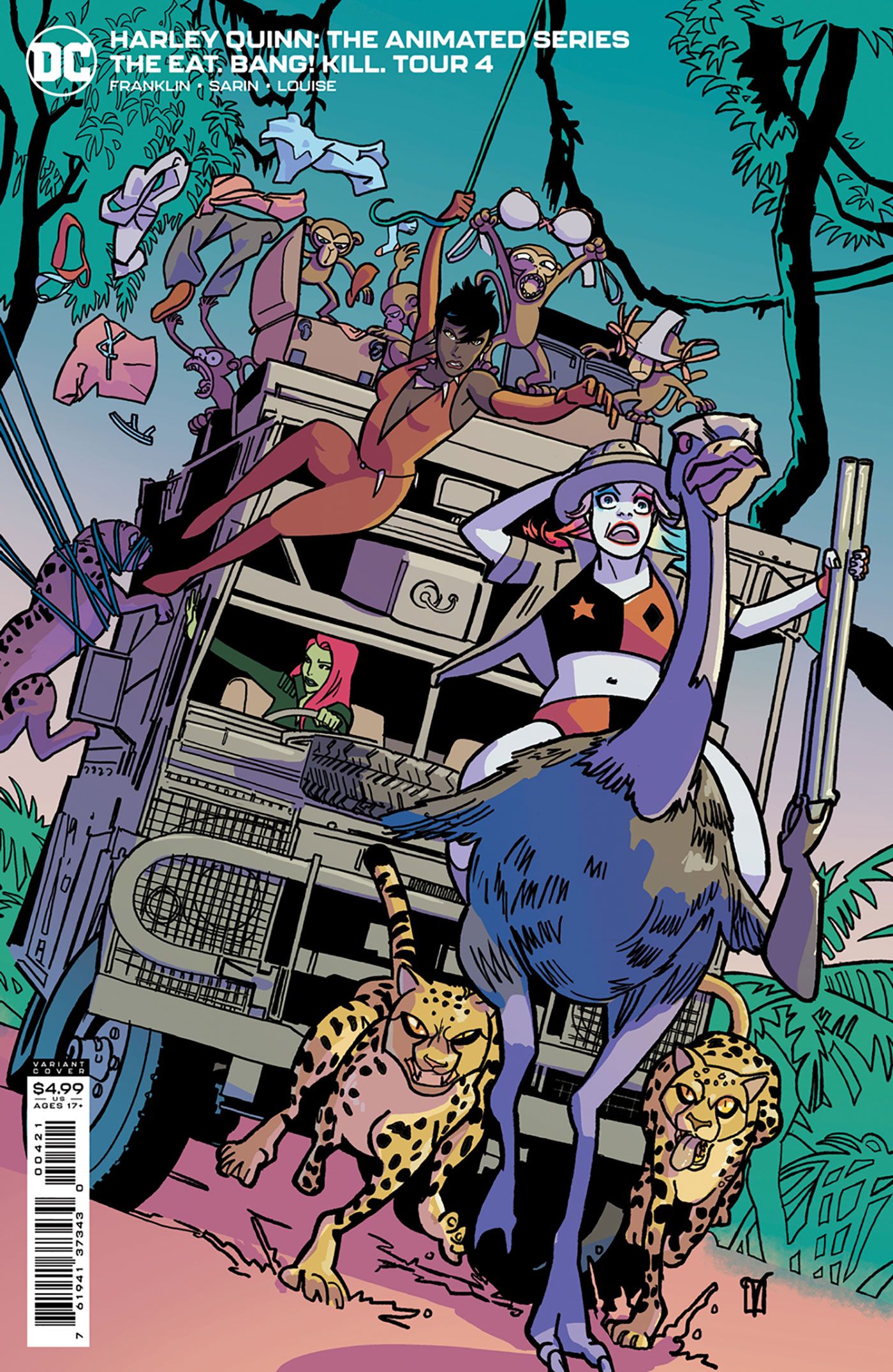 Written by TEE FRANKLIN
Art and cover by MAX SARIN
Variant cover by VALENTINE DE LANDRO
$3.99 US | 32 pages | 4 of 6 | $4.99 US Variant (Card Stock)
ON SALE 12/14/21
17+
After being called out by a new villain known as Mephitic, a toxic sludge aiming to stink up the joint, Ivy and Harley head to Detroit to take matters into their own hands. But Vixen isn't having all this chaos in her city, and she's ready to clean up the place…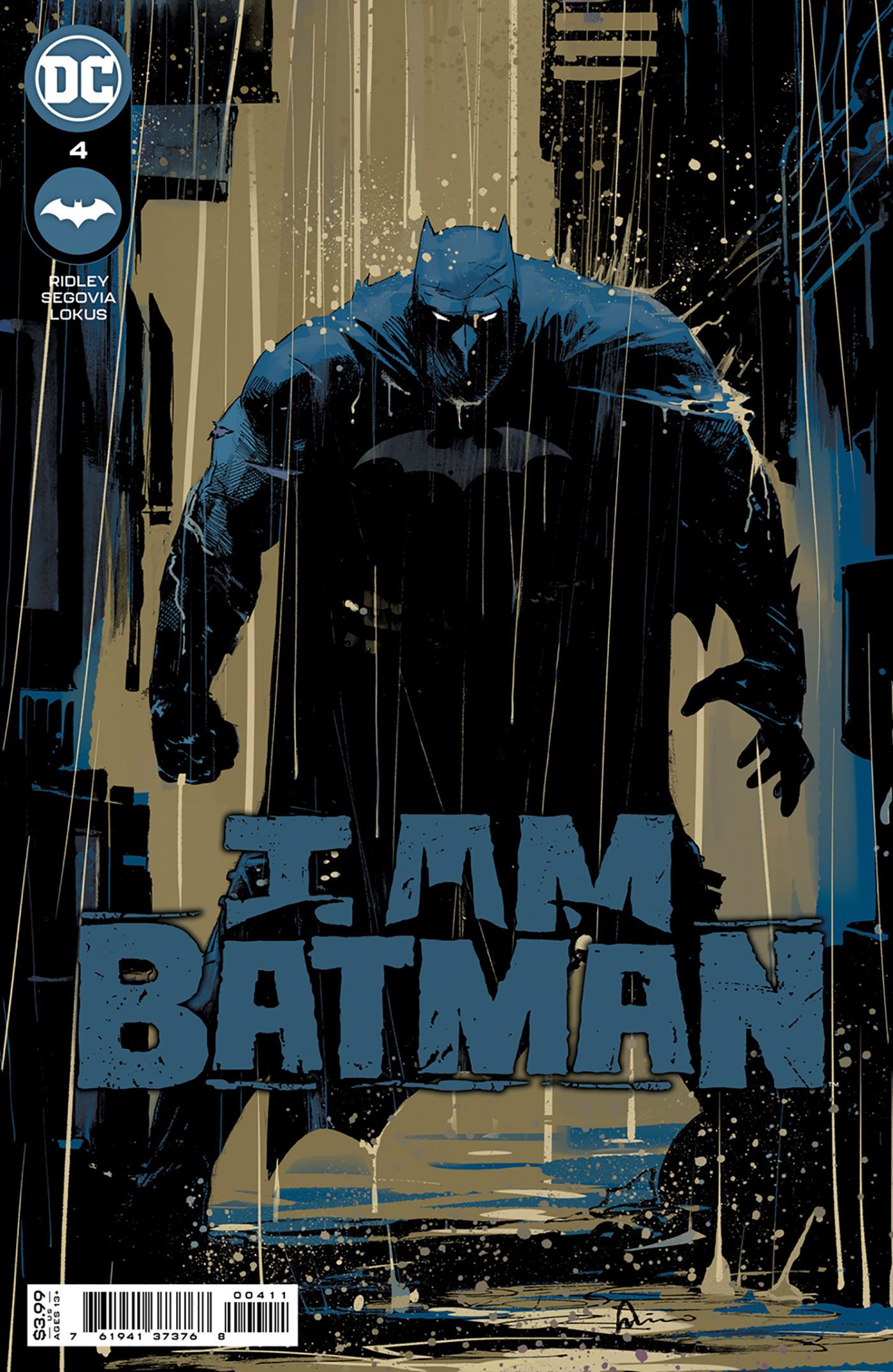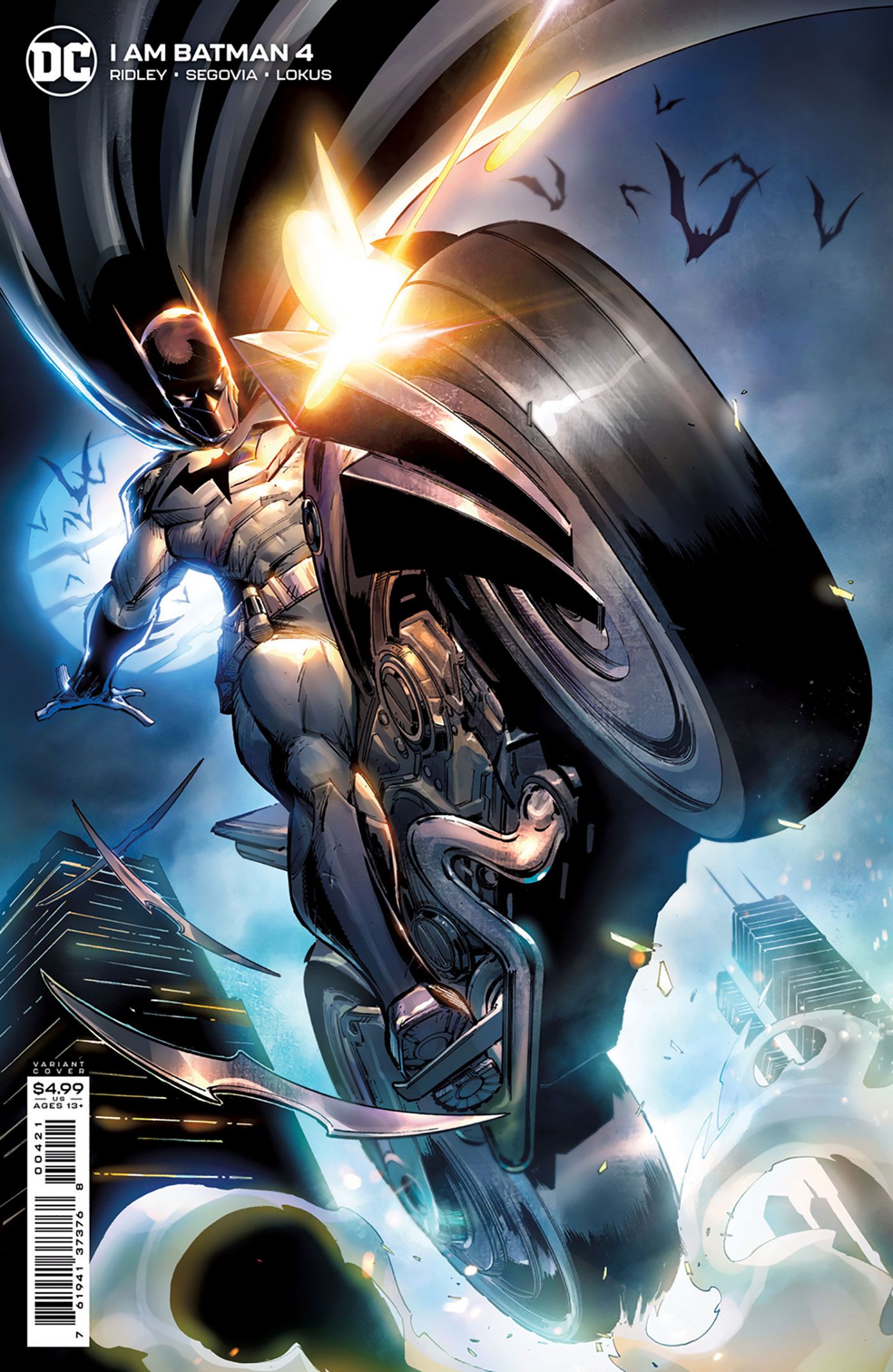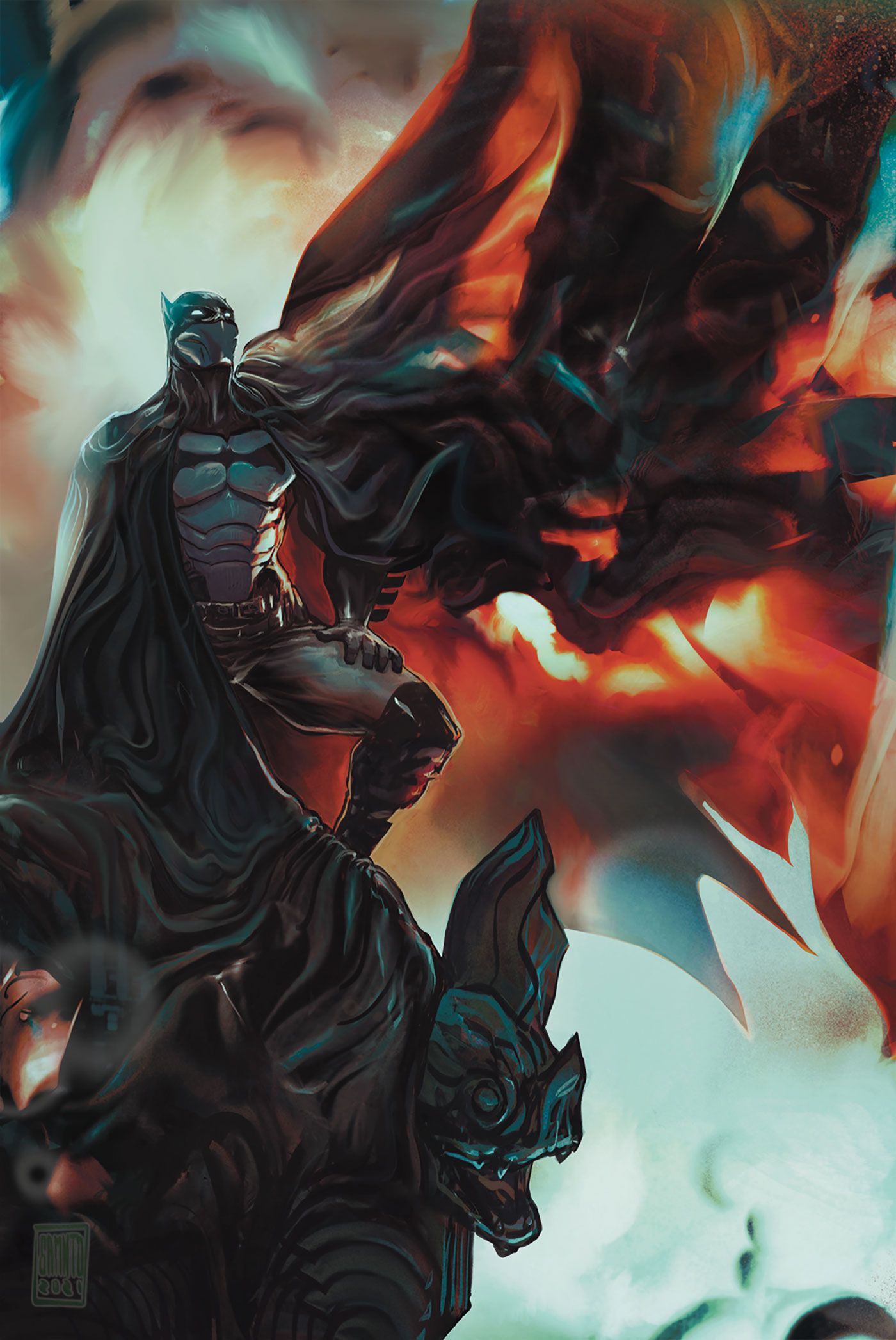 Written by JOHN RIDLEY
Art by STEPHEN SEGOVIA
Cover by GERARDO ZAFFINO
Variant cover by RAFAEL SARMENTO
1:25 variant cover by MAX DUNBAR
$3.99 US | 32 pages | $4.99 US Variant (Card Stock)
ON SALE 12/14/21
Fear State aftermath! Following the collapse of the Magistrate program, Jace Fox is still doing damage control from the events of Fear State. There's a dangerous new player in Gotham, however, and they've set their sights on bringing down the Dark Knight!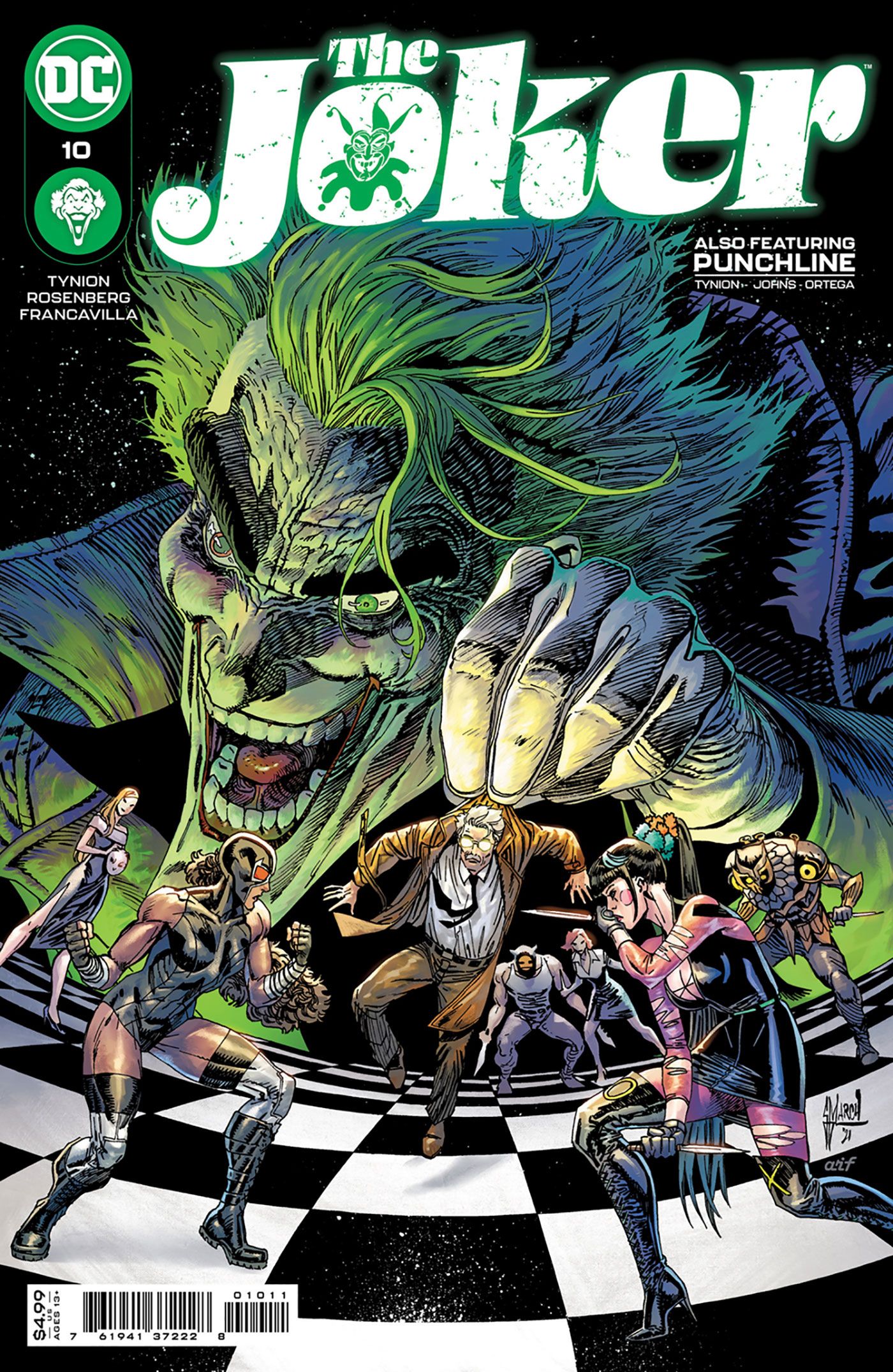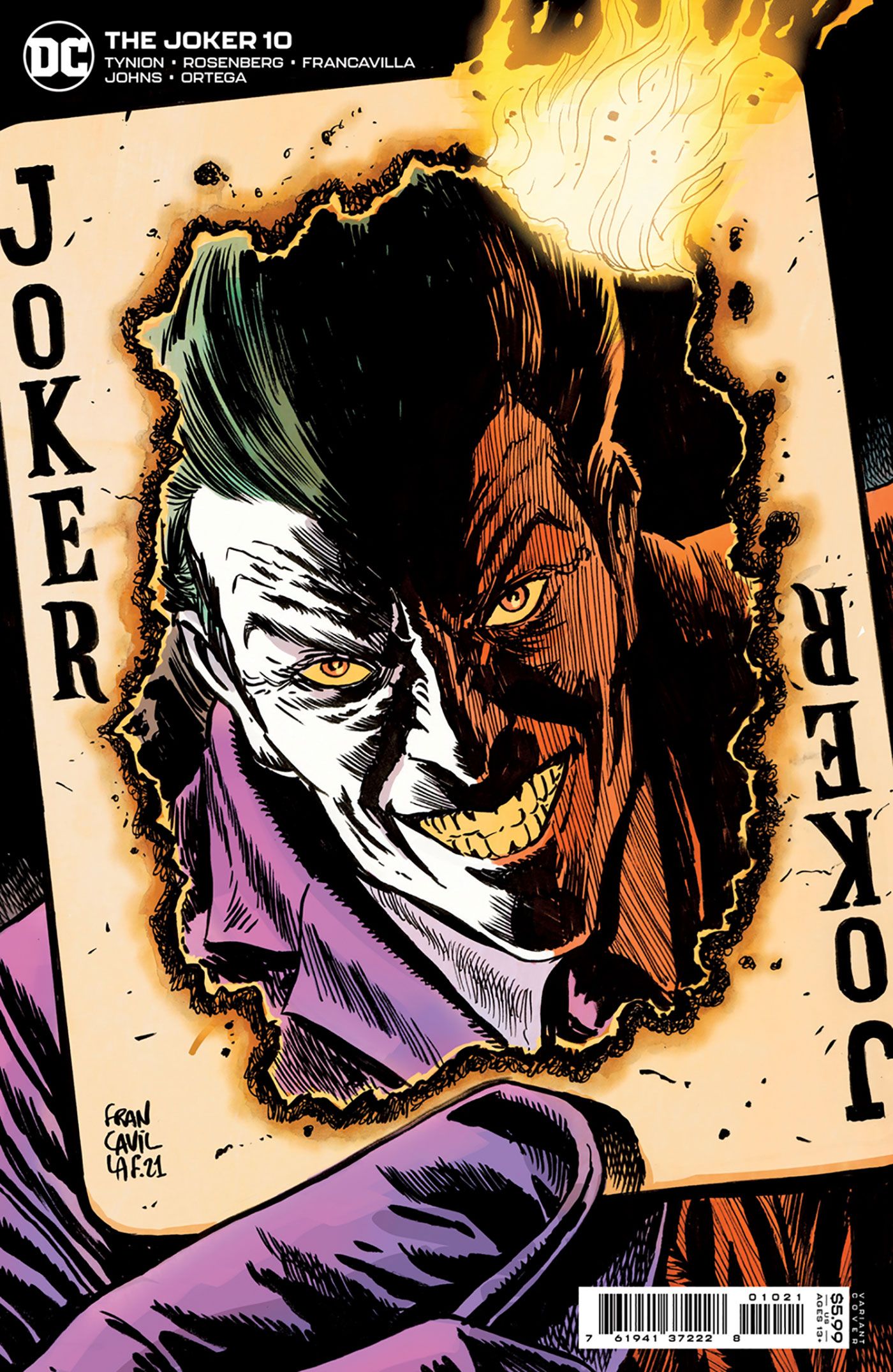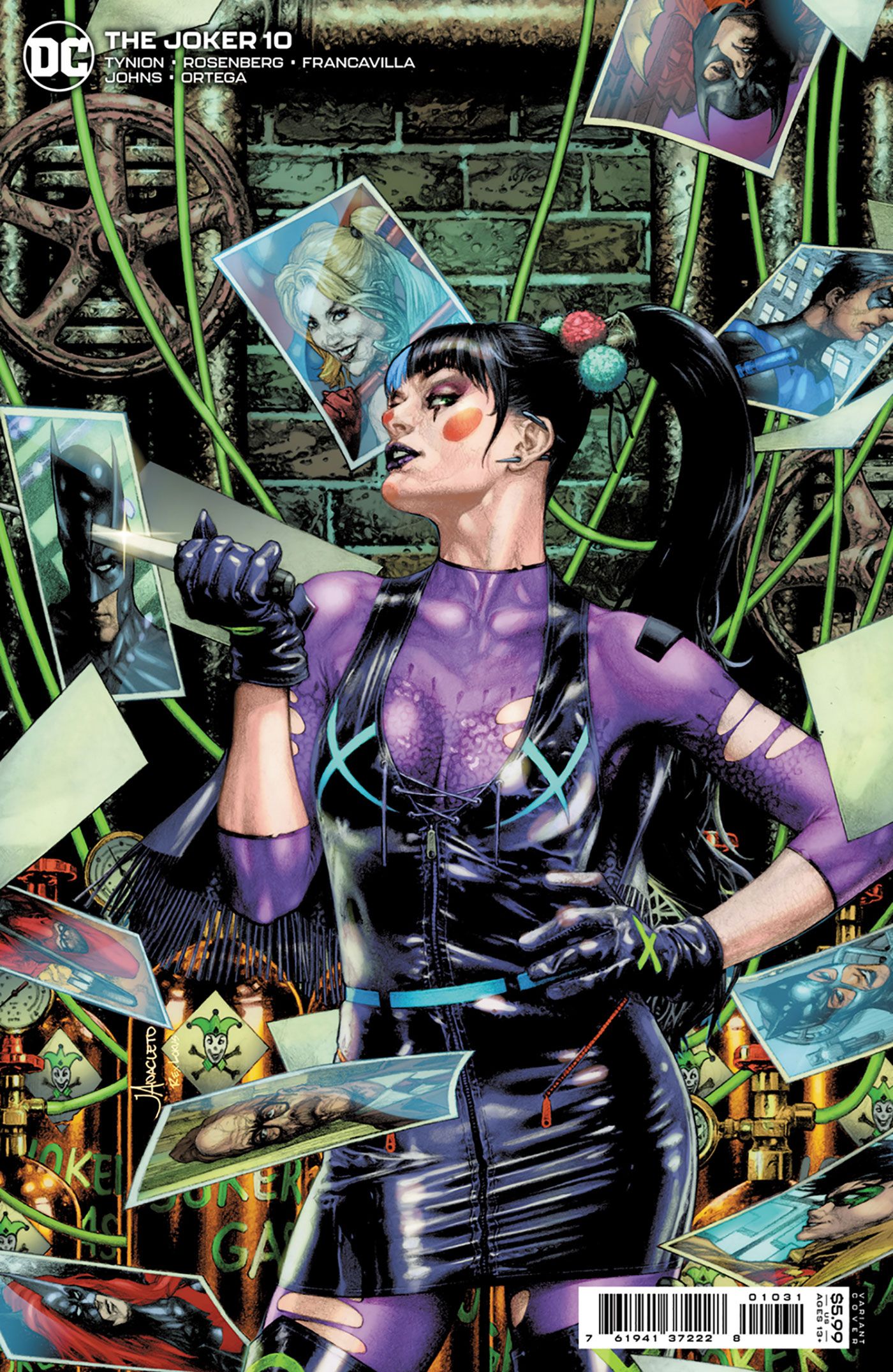 Written by JAMES TYNION IV and MATTHEW ROSENBERG
Art by FRANCESCO FRANCAVILLA, Cover by GUILLEM MARCH
Punchline backup written by JAMES TYNION IV and SAM JOHNS
Punchline backup art by BELÉN ORTEGA
Variant covers by FRANCESCO FRANCAVILLA and JAY ANACLETO
1:25 variant cover by JAMES STOKOE
$5.99 US | 40 pages | $5.99 US Variant (Card Stock)
ON SALE 12/14/21
Following the harrowing events of Batman: The Killing Joke, the course of James Gordon's life—and that of his family's—was forever changed! But what happened when Gordon's path again crossed with The Joker's…
PUNCHLINE BACKUP: Harper Row has successfully gotten Punchline's former friend, Kelly Ness, out of Blackgate. What Kelly reveals about Punchline's past and true nature will change her criminal case forever, but will Harper and Leslie Thompkins be able to protect her from Punchline's loyalists?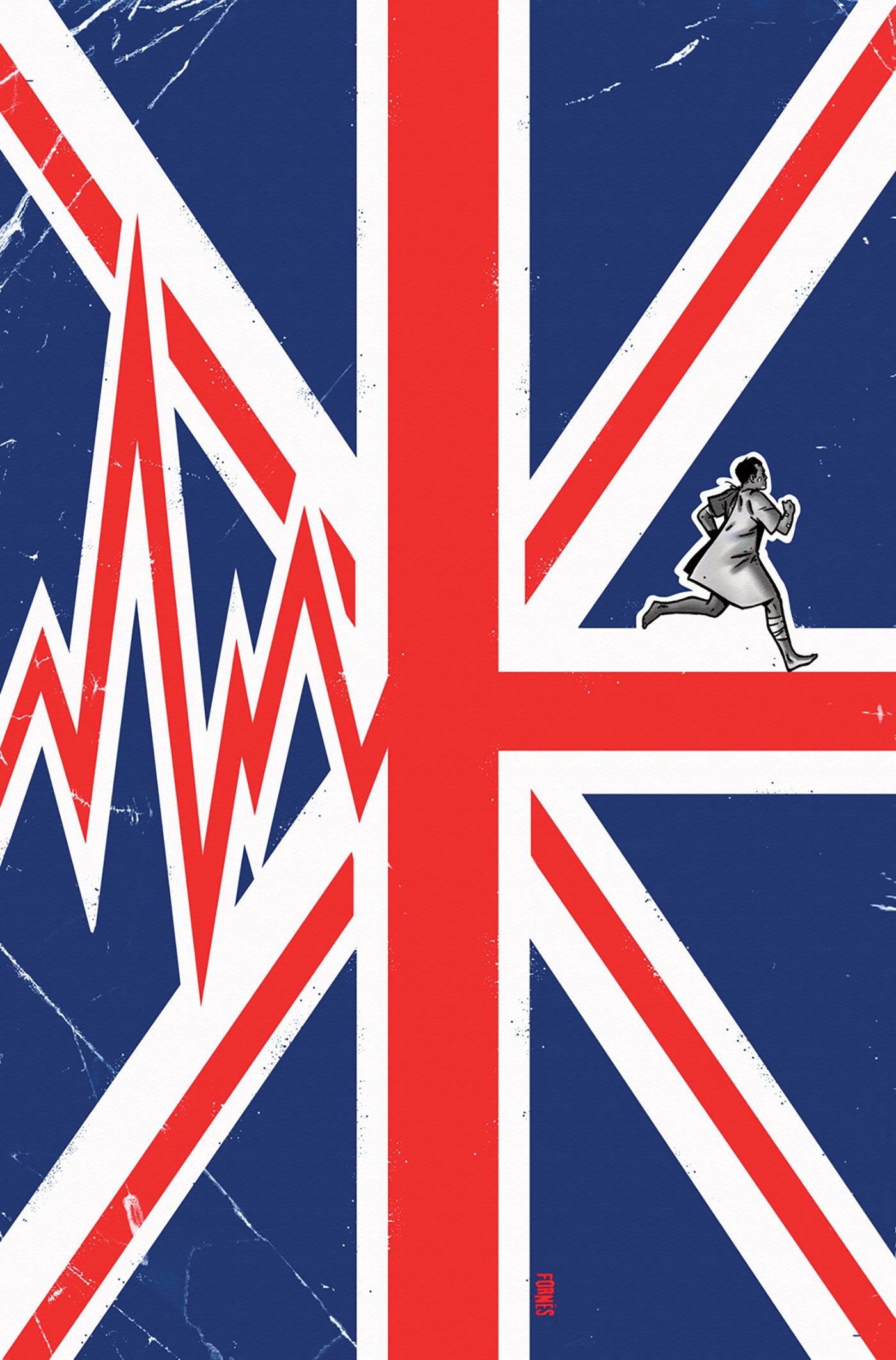 Written by SCOTT BRYAN WILSON
Art by JUAN GEDEON
Cover by JORGE FORNÉS
$3.99 US | 32 pages | 5 of 7
ON SALE 12/14/21
The continuing untold early Cold War adventures of Alfred Pennyworth, British spy! Alfred is reunited with one old friend, confronts another, and takes a meeting with his MI6 handler…or it could all be just a hallucination as he runs out of time and freezes to death, alone in the vast emptiness of the frigid north.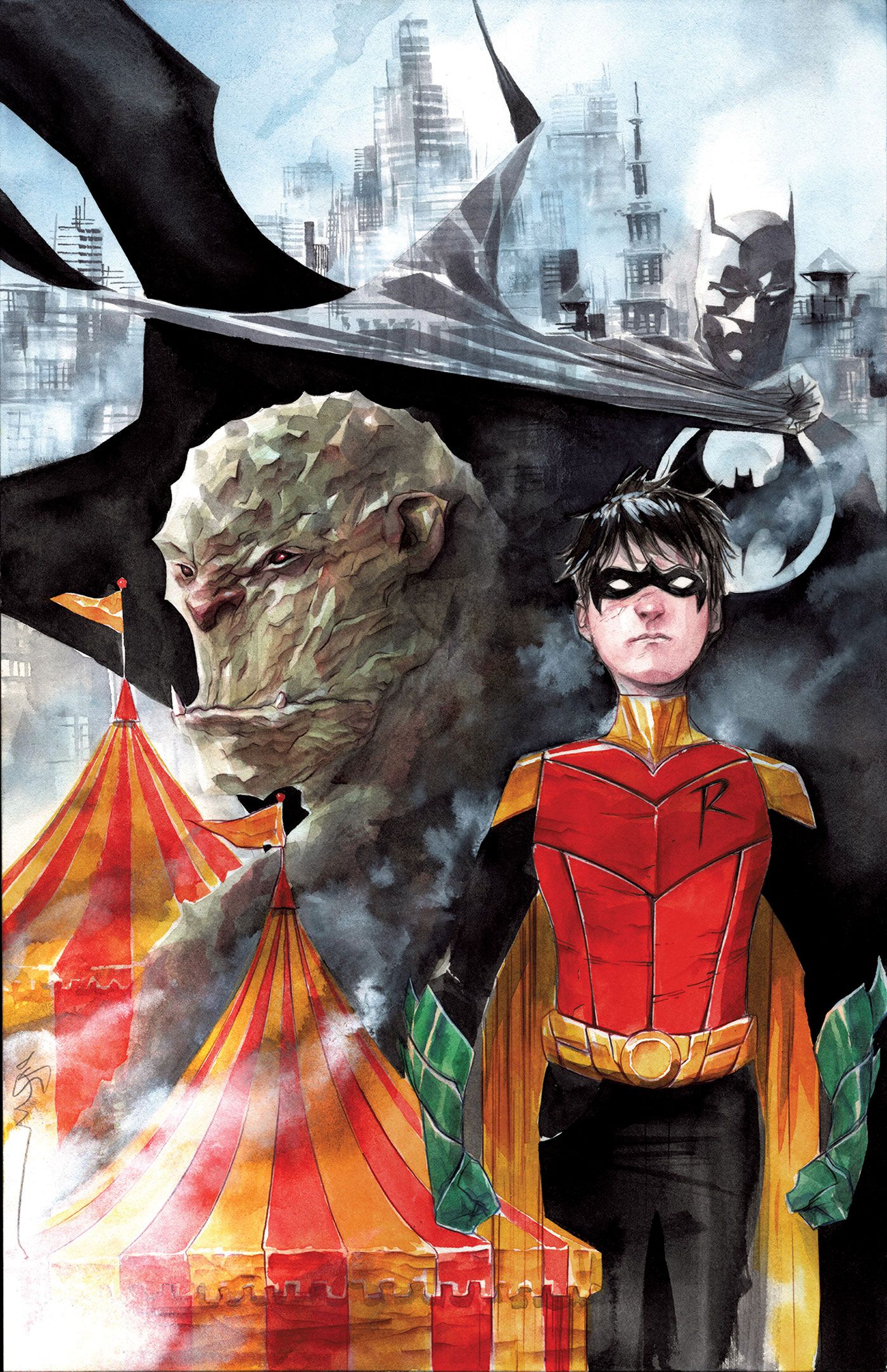 Written by JEFF LEMIRE
Art and cover by DUSTIN NGUYEN
$5.99 US | 40 PAGES | 2 of 3 | PRESTIGE
Variant by JEFF LEMIRE
ON SALE 12/14/21
Dick Grayson is struggling in his training to be Robin, and the Batman decides the young man needs a break…and takes him to meet the Justice League! In an awe-inspiring moment, he meets the World's Greatest Heroes…and their sidekicks! Will these teen titans get along?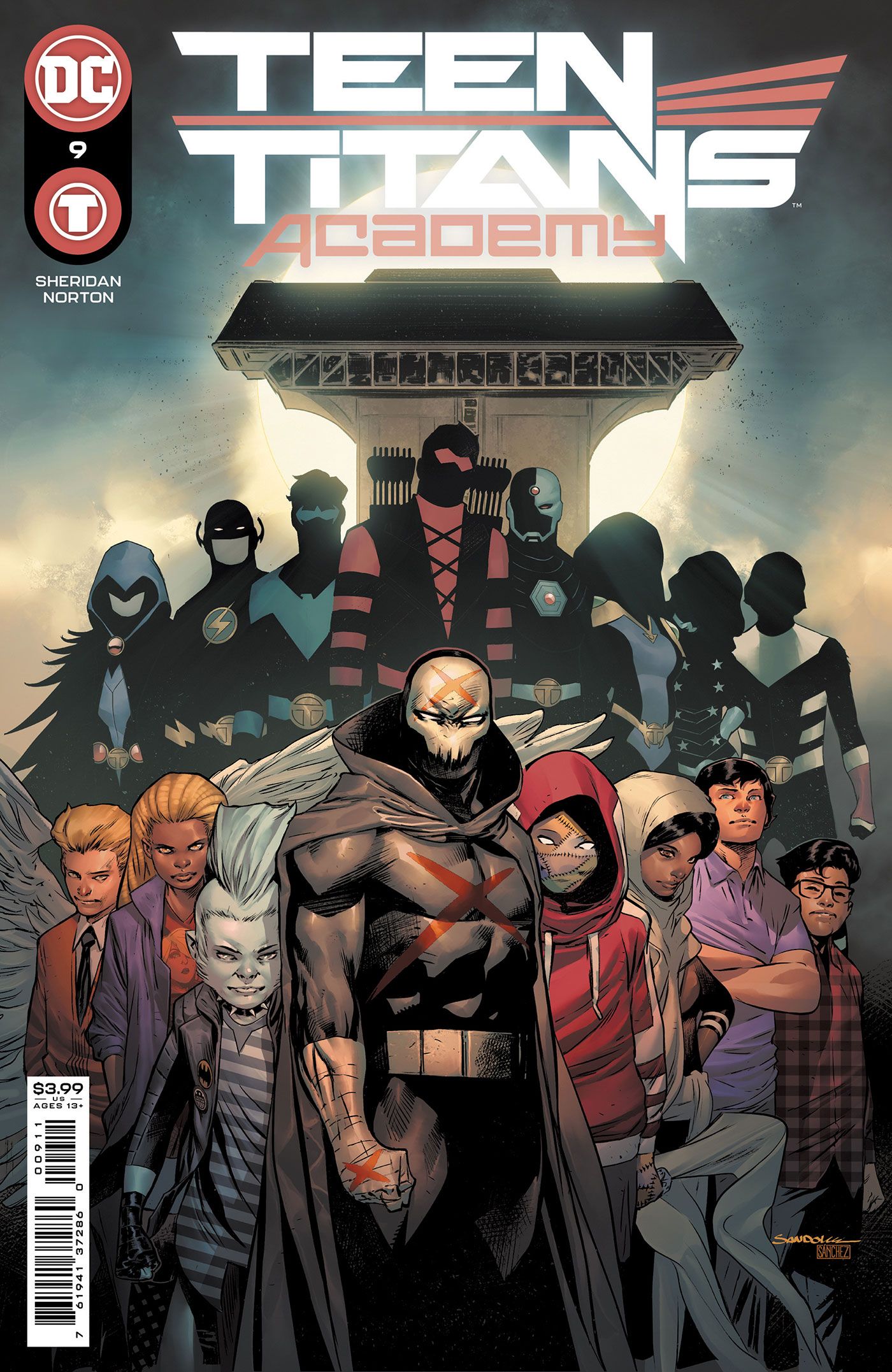 Written by TIM SHERIDAN
Art by MIKE NORTON
Cover by RAFA SANDOVAL
Variant cover by PHILIP TAN
$3.99 US | 32 PGS | $4.99 US Variant (Card stock)
ON SALE 12/14/21
Homecoming continues! Homecoming is a time for reunion and reflection, and the shocking news that Roy is alive has left the Titans—and the Flash—with plenty to reflect upon. As old wounds are ripped open, the Academy's very existence is called into question, leaving the futures of its vulnerable young students up in the air and exposing them to the fury of an old foe out for vengeance!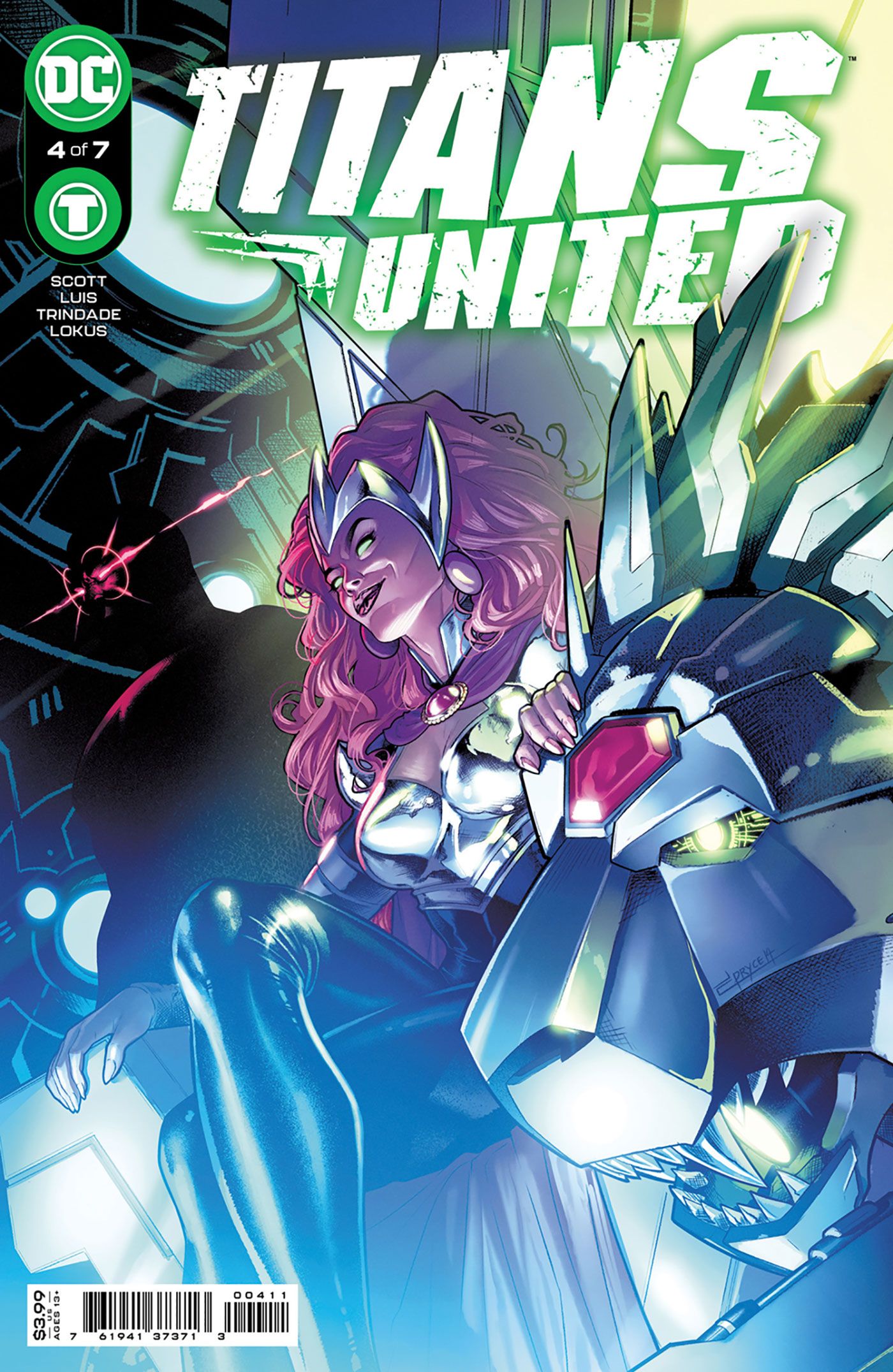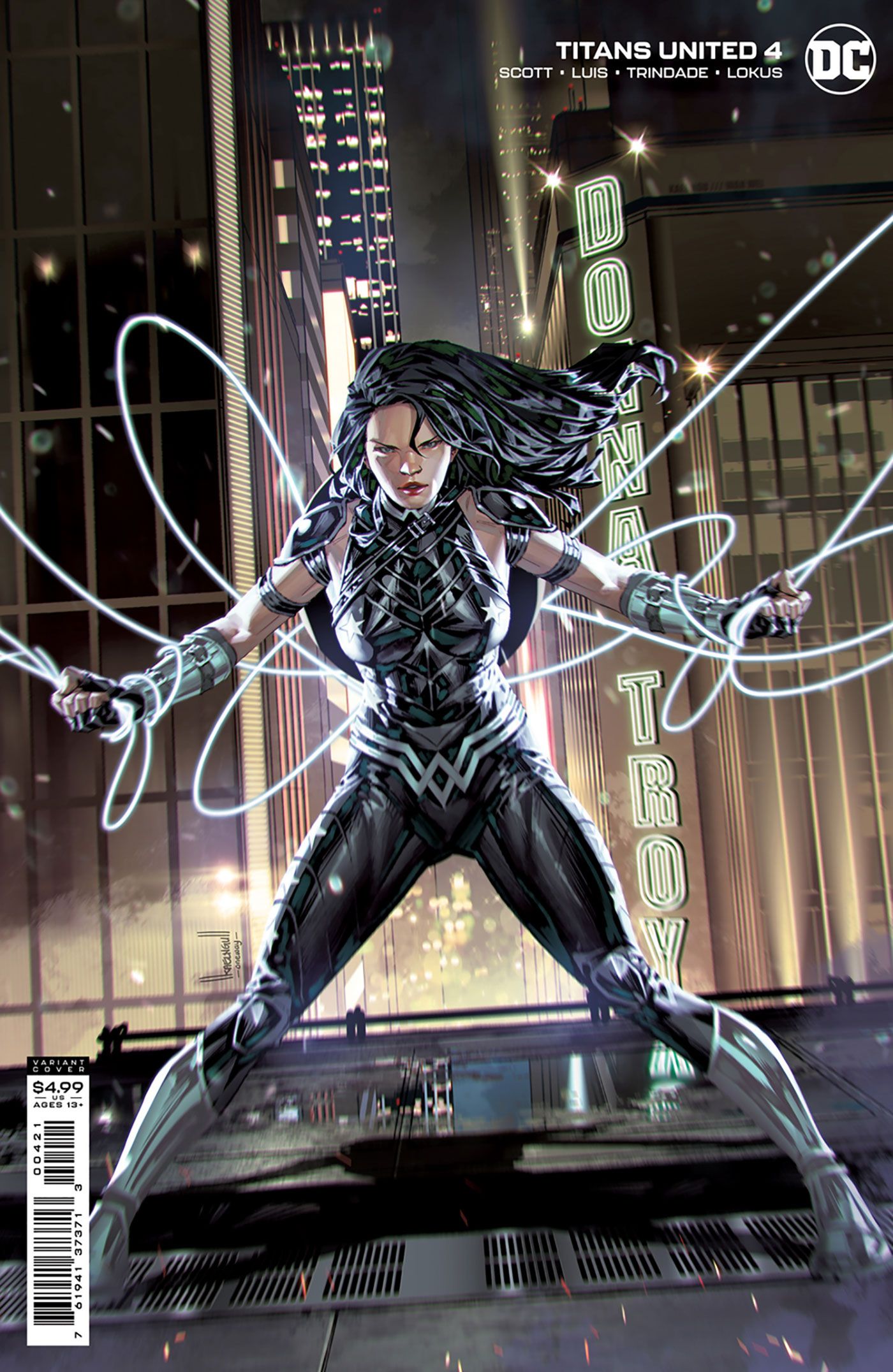 Written by CAVAN SCOTT
Art by JOSE LUIS and JONAS TRINDADE
Cover by JAMAL CAMPBELL
Variant cover by KAEL NGU
$3.99 US | 32 pages | 4 of 7 | $4.99 US Variant (Card Stock)
ON SALE 12/14/21
Starfire takes on Lady Vic as more super-powered sleeper agents activate, displaying powers far beyond those of the Titans. Just who is behind the Cadmus experiment, and what is Blackfire planning as she brings Superboy to his knees?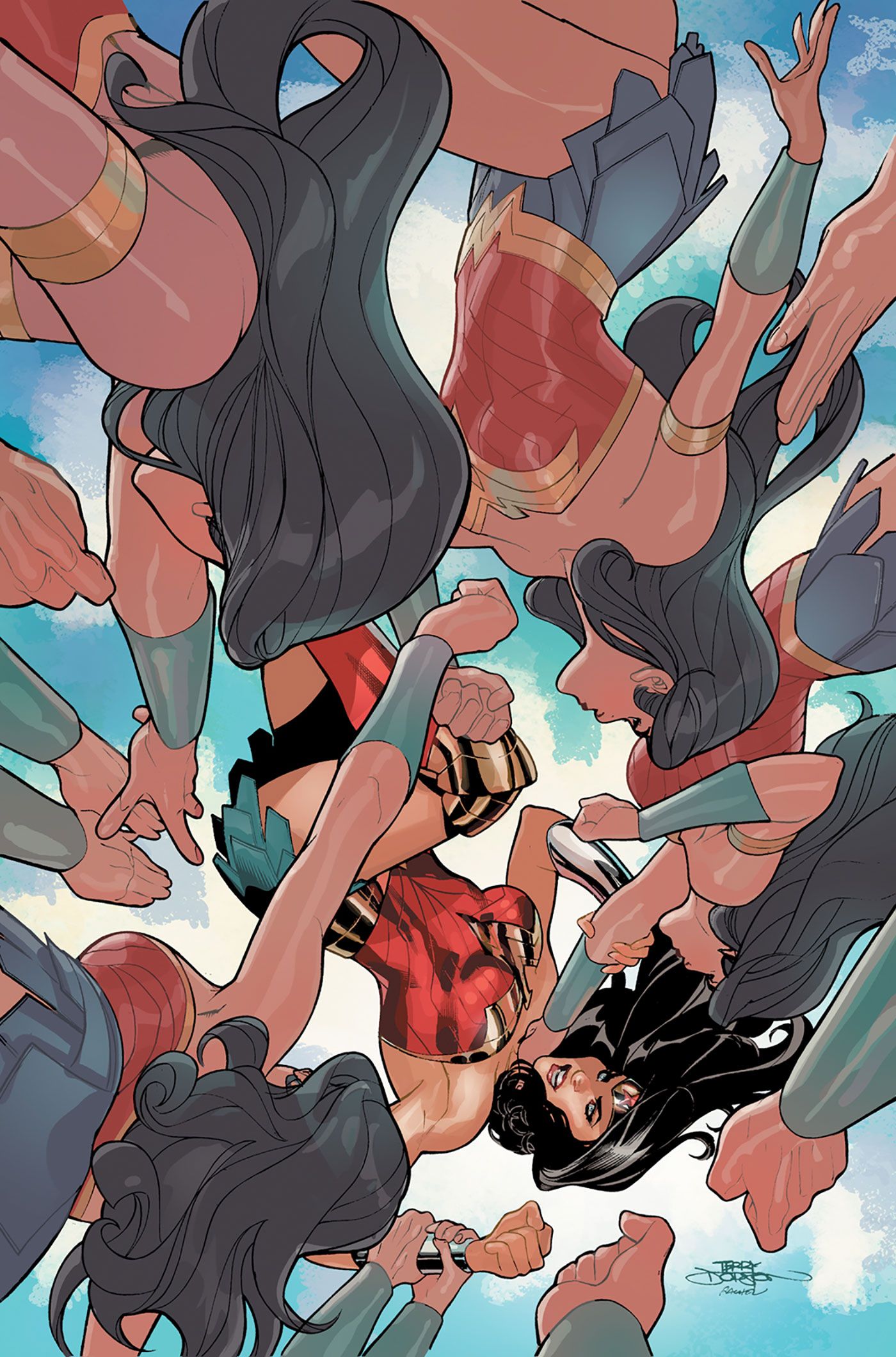 Written by BECKY CLOONAN, MICHAEL W. CONRAD, and VITA AYALA
Art by MARCIO TAKARA and SKYLAR PATRIDGE
Cover by TERRY and RACHEL DODSON
Variant cover by WILL MURAI
$4.99 US | 40 pages | $5.99 US Variant (Card Stock)
ON SALE 12/14/21
Wonder Woman has been spotted in Sweden?! After narrowly escaping some deadly reflections of herself, Diana has made it to the resting place of Siegfried. In order to forge her new path forward as a hero, she needs to stop living in the past and sever her ties to the Sphere of the Gods. Little does she know, another ex is trying to get in touch with her…and it's a matter of life and death!
Meanwhile, in Bana-Mighdall, the Amazons make their final stand against a malevolent manticore!
All of these issues go on sale Dec. 14 from DC Comics.
KEEP READING: Batgirl Comes to Terms With Batman: The Killing Joke's Biggest Controversy
Source: DC Comics
from Ultimate Comic Blog
https://ift.tt/3dzuhlt
via IFTTT