Daredevil Cosplayer Strikes Pose as the Woman Without Fear | CBR
https://ift.tt/3GG8vZF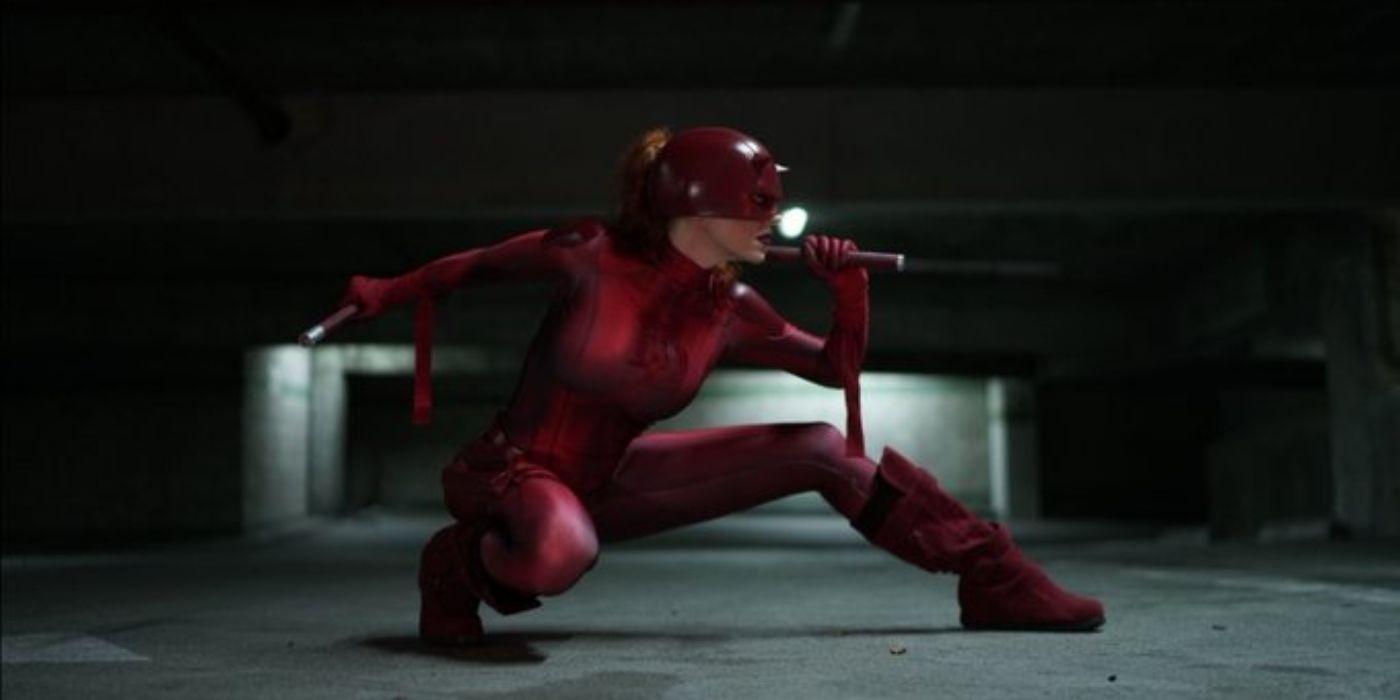 Marvel's Daredevil, the Man Without Fear, transforms into the Woman Without Fear in a new gender-swapped cosplay.
Portrayed by Gracie The Cosplay Lass and photographed by Benjamin Farren, the cosplay depicts Daredevil ready to attack with her billy club in the bleak atmosphere of an abandoned parking garage. The image was uploaded to Twitter with the hashtag #Devilsreign. The costume clearly draws inspiration from artist Marco Checchetto's design from the recent Daredevil comic series helmed by writer Chip Zdarksy, with the creative team now releasing the Devil's Reign event. Superhero fans have been quick to praise both the costume and the pose, using words like amazing, sleek, superb and awesome.
RELATED: This Devilishly Amazing Waluigi Cosplay Includes a Custom Go-Kart
The character of Matt Murdock aka Daredevil debuted in April 1964, created by Stan Lee, Bill Everett and Jack Kirby. The character was unique compared to other heroes due to him having a disability. After the hero was blinded at a young age, his other senses were heightened, giving him a radar-like sense. He would also train throughout his life to become an expert of martial arts.
Daredevil has appeared in a myriad of media adaptations from Marvel, including television series, video games and live-action movies. Most notably, the vigilante was portrayed by Charlie Cox in Netflix's award-winning series Daredevil, which ran for three seasons from 2015 to 2018. According to Marvel Studios President Kevin Feige, if Daredevil were to return in the Marvel Cinematic Universe, Cox would be cast to reprise his role.
The Woman Without Fear cosplay isn't the only recent Marvel-inspired work from Gracie The Cosplay Lass too excite superhero fans across the Internet. Earlier this year, she posted another gender-swapped cosplay on Twitter, recreating the Venom villian Knull. The post showcases her wielding the All-Black Necrosword, while symbiotes with the god's swirled mark are wrapped around her body.
RELATED: Jaw-Dropping Halo 3: ODST Cosplay Is Here to Finish the Fight
Gracie The Cosplay Lass isn't the only popular cosplayer drawing inspiration from the imaginative, expansive world of Marvel. CWeeksCosplay and Daxclamation teamed up to recreate the hilarious Avengers scene of the Hulk smashing Loki into the ground, but with a twist. In their cosplay, the smasher in question is actually She-Hulk, whose MCU debut was first seen during Disney+ Day. Many fans have praised the collaboration, particularly the difficult poses, which according to CWeeksCosplay, was captured in a single take.
Other recent examples of impressive Marvel cosplays include TechnoChic's adorable President Loki costume for her dog and a reality-bending WandaVision couple's cosplay that depicts Wanda and Vision simultaneously in their superhero outfits and their black-and-white, 1950s sitcom ensembles.
Fans of Gracie The Cosplay Lass can find her work on social media platforms like Twitter and Instagram.
KEEP READING: Even Daredevil's Original Boss Doesn't Know if the Show Is in MCU Continuity
Source: Twitter
from Ultimate Comic Blog
https://ift.tt/3dKFu2L
via IFTTT