Comic-Con Sets SDCC, WonderCon 2022 In-Person Dates | CBR
https://ift.tt/3d1swxn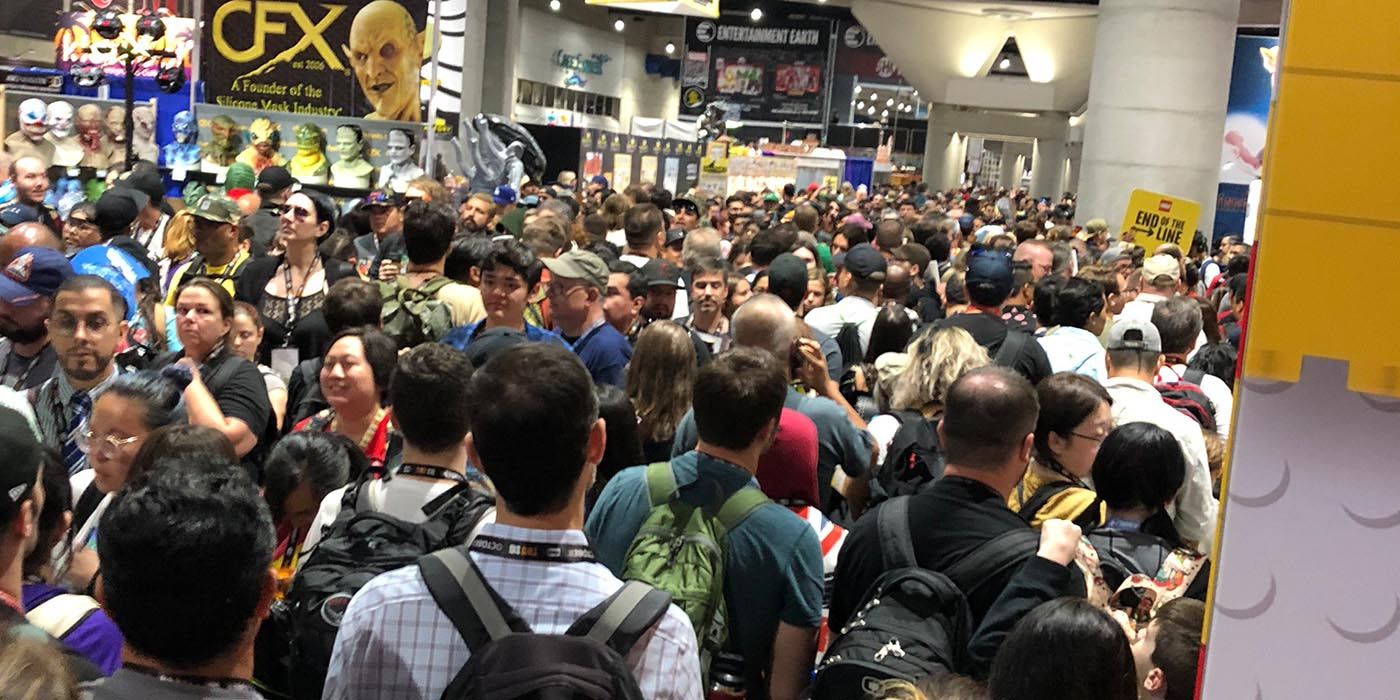 Comic-Con International has announced the in-person dates for both San Diego Comic-Con and WonderCon's 2022 conventions.
First, WonderCon will return to the Anaheim Convention Center from April 1-3, 2022. Then, Comic-Con International: San Diego will return to the San Diego Convention Center from July 21-24, 2022. The return of these shows to in-person events comes after two years of delays and cancellations stemming from the COVID-19. WonderCon was forced to cancel both its 2020 and 2021 in-person events and opted to instead host virtual panels. Meanwhile, SDCC was able to come back with the substantially smaller Comic-Con Special Edition from Nov. 26-28. However, SDCC's move to Thanksgiving weekend proved to be controversial, making the transition back to a more-traditional summer date good news for longtime attendees.
RELATED: Ghostbusters: Afterlife Director Was Stunned by Adam Savage's Bustin' NYCC Costume
Though Comic-Con International has yet to clarify its health mandates for SDCC and WonderCon, the organization previously required that attendees at Comic-Con Special Edition present either proof of vaccination or a negative COVID test in order to attend the event. This falls in line with health protocols at New York Comic Con and Florida SuperCon, as well as the upcoming C2E2 and Emerald City Comic Con. The implementation of these procedures has helped keep conventions safe while preventing the spread of COVID-19, easing concerns that conventions could become super-spreader events.
While the news that two of the United States' biggest conventions will be returning is sure to bring smiles to the faces of many fans, it remains to be seen how conventions recover from years of inactivity. Even before the COVID-19 pandemic, many guests like Adam Driver swore off of Comic-Con appearances, due to the strain they can put on their schedules and their well-being. Now that conventions are beginning to trickle back, many creators and celebrities have refrained from attending over concerns that they may get sick, despite the aforementioned safety precautions.
RELATED: Wonder Woman Gets Induction Into Comic-Con Character Hall of Fame
Another important consideration to keep in mind for the future of conventions is whether they will continue to feature desirable announcements and panels. With in-person shows severely limited, many companies have opted to create their own online events instead. Recently, Disney unveiled all of its forthcoming Marvel announcements during the self-contained Disney+ Day, choosing a social media frenzy over a personal experience. Similarly, DC's 2021 FanDome tripled its viewership from 2020, indicating that virtual events are unlikely to disappear anytime soon.
That said, the real key to Comic-Con International's success will be if its events prove to be cost-effective. Though digital events have made for fun online campaigns, the high cost of virtual conventions makes it possible that companies will want to send guests to shows that will pay for their presence. Comic-Con Special Edition's Gundam Base also shows that marquee merch stands can provide experiential escapes that are unique to the event. Additionally, the sense of community and comradery that comes from cons is difficult to replicate in digital form.
KEEP READING: Gundam Pop Up Store Coming to San Diego Comic-Con
Source: Twitter
from Ultimate Comic Blog
https://ift.tt/3cNcS8o
via IFTTT