Comic Book Reviews for This Week: 12/15/2021
https://ift.tt/320Q17x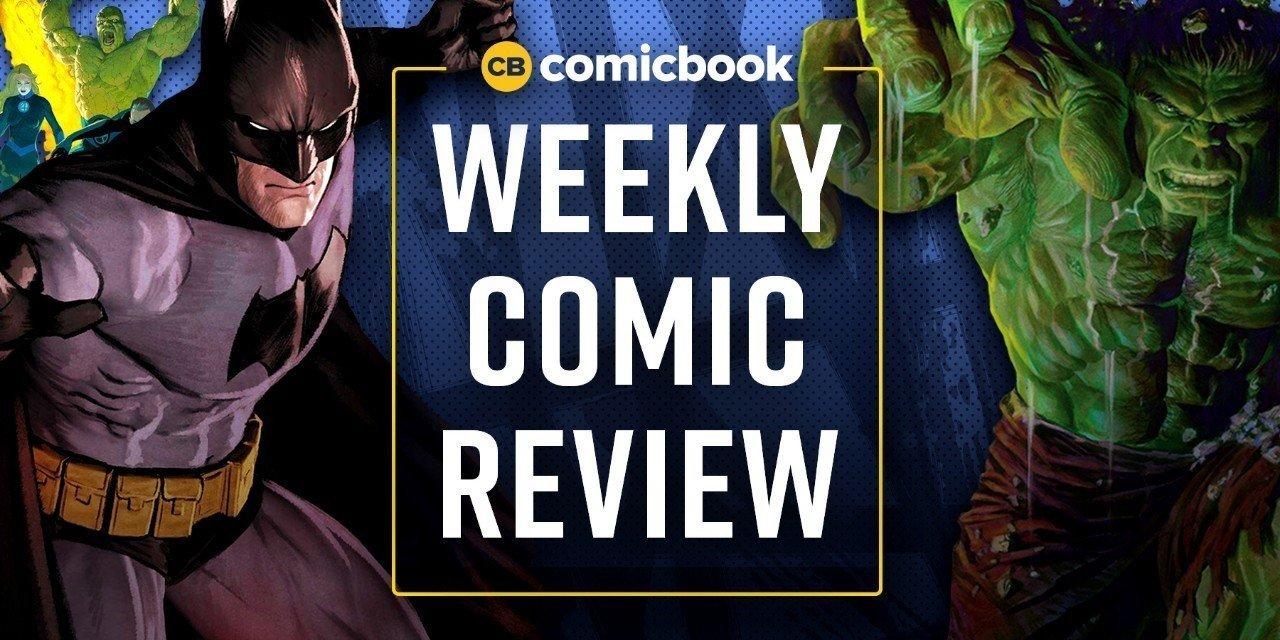 Welcome to this week in comic book reviews! The staff have come together to read and review nearly everything that released today. It isn't totally comprehensive, but it includes just about everything from DC and Marvel with the important books from the likes of Image, Boom, IDW, Scout, Aftershock, and more.
The review blurbs you'll find contained herein are typically supplemented in part by longform individual reviews for significant issues. This week that includes Batgirls #1, Hulk #2, and Teenage Mutant Ninja Turtles #124.
Also, in case you were curious, our ratings are simple: we give a whole or half number out of five; that's it! If you'd like to check out our previous reviews, they are all available here.
DC #1
BATGIRLS #1
[READ THE FULL REVIEW HERE]
Batgirls #1 kicks off a new Batfamily-centric story with a focus on the three women who have taken up the Batgirl moniker. Written by Becky Cloonan and Michael W. Conrad, with art by Jorge Corona, the new comic quickly establishes a new status quo spun from of the "Fear State" crossover event, but struggles to provide a central story hook separate from the event. The opening issue seems more concerned with vibes rather than plot, and while Batgirls certainly stands out due to its bright colors (courtesy of Sarah Stern) and strong characterization, the storyline (weak as it is) gets drowned out the necessary juggling act that comes with spinning out a group of characters into a new book. — Christian Hoffer
Rating: 3.5 out of 5
BATMAN: THE IMPOSTER #3
Batman: The Imposter is a solid experiment, in terms of Batman stories. Taking a realistic approach to the character and his world is fresh and interesting, but this finale issue reveals a pretty sound weakness in how this creative team did that and it's inconsistency. The characters act in a way that feels authentic, but the writing just misses often enough to be distracting. It's also incredibly dark–almost too dark for the realism. It's almost as if the creative team behind this book has mistaken "realism" for "grittiness" and it's in doing that that they've fallen into the same trap that so many Batman tales do. It's bleak. It's grim. And some of the. mental health aspects are dodgy at best. The mystery also ultimately ends up being pretty obvious, which is a little disappointing. The art and colors in this book are fantastic, however, even though it does feel like a not-so-subtle attempt to line up with what we've seen thus far of Matt Reeve's The Batman. — Nicole Drum
Rating: 3.5 out of 5
BATMAN: URBAN LEGENDS #10
Batman: Urban Legends has continued to be one of my most anticipated Bat-books each and every month, and Urban Legends #10 continues to live up to the series' high bar with some holiday flair. The Christmas spirit, or in some cases the recapturing of that spirit, is at the core of two of the book's biggest stories, though there is also a welcome spotlight on the effect of family and how healing and yet complicated it can be. "A Carol of Bats" by Meghan Fitzmartin, Alberto Albuquerque Jimenez, Nick Filardi, and Pat Brosseau kicks things off with a refreshingly honest discussion between two former Robins about Bruce and a welcome realization about defending this City. Meanwhile, Nightwing and the Bat-Family conclude the book with the equally excellent and joyful "The Bats of Christmas Past" by Toni Howard, Christian Duce, Sarah Stern, and Becca Carey, which explores Nightwing's own inner conflicts and processing of change through a classic Christmas story adventure. Tweedle Dee and Tweedle Dum brought all the feels and shined a light on family once again but through a different lens in the final part of their adventure as well. "Dark Knight of the Soul" also delivered a compelling finale and actually hooked me on Azrael's next chapter despite me being a bit lukewarm on the storyline as a whole. All in all Batman: Urban Legends #10 is the perfect book for fans of the Bat-family and the holidays, and easily deserves a recommendation. — Matthew Aguilar
Rating: 4 out of 5
BLACK MANTA #4
Black Manta overall is a book that I wish were a bit better a bit more consistently and in Black Manta #4, that's especially true. Chuck Brown continues to weave a very layered story which gets richer each issue (though it might be nice to start refining things at this point) but the art is just so choppy that it takes away from every good thing the story does. With just two issues to go, that's really disappointing. The slow burn of this book really deserves something a bit more elevated because the art brings everything else down. — Nicole Drum
Rating: 2.5 out of 5
FUTURE STATE: GOTHAM #8
The biggest takeaway from Future State: Gotham #8 is that there's a new Joker and, as these sorts of things go, he makes the regular Joker look like, well, a joke. This version of the character is legitimately scary which is kind of refreshing even if Future State: Gotham does sort of feel a little exhausting at this point. And that's not actually a criticism of the comic itself but more of the glut of Batman and Gotham centric stories in comics at this point. This story–and indeed this issue–would pack more of a punch if we hadn't just sort of resolved The Magistrate in the main continuity. — Nicole Drum
Rating: 3 out of 5
I AM BATMAN #4
I Am Batman shines when it focuses on the Fox family, but it struggles to build a poignant story from the ashes of "Fear State." Jace Fox's rise as the new Batman continues, with the hero facing off against the likes of Seer, the Hidden Agenda, and the military industrial machine. However, while Fox is trying to make a difference by pursuing these more grounded threats, he's really struggling to make progress on any of them and the story suffers as a result. I'm enjoying the examination of the military and police as aggressors as opposed to assistance in the forces of good, but the villains (such as the new TALOS armored soldier who ambushes Batman at the end of the issue) feel very generic. There's some good characterization and some meaty themes being explored, but the comic is really struggling spinning threads from "Fear State" into something that fits this book. — Christian Hoffer
Rating: 3.5 out of 5
THE JOKER #10
This issue once again diverges from the main story that sees Commissioner Gordon jet setting to find the Clown Prince of Crime, and returns to Jim Gordon's earlier days where the Joker has more influence as a spectre than an actual flesh and blood criminal. Like the annual that followed a similar story structure, this latest issue is able to tell a compelling story, though its one that isn't able to elevate to the same heights as the aforementioned Joker annual. The sidestory following Punchline and other denizens of Gotham continues here as well, but doesn't hold much of a candle to the main source. It's a solid issue but its one that isn't able to compete with the prior entries we saw from Tynion, Rosenberg, and Francavilla. — Evan Valentine
Rating: 3.5 out of 5
DC #2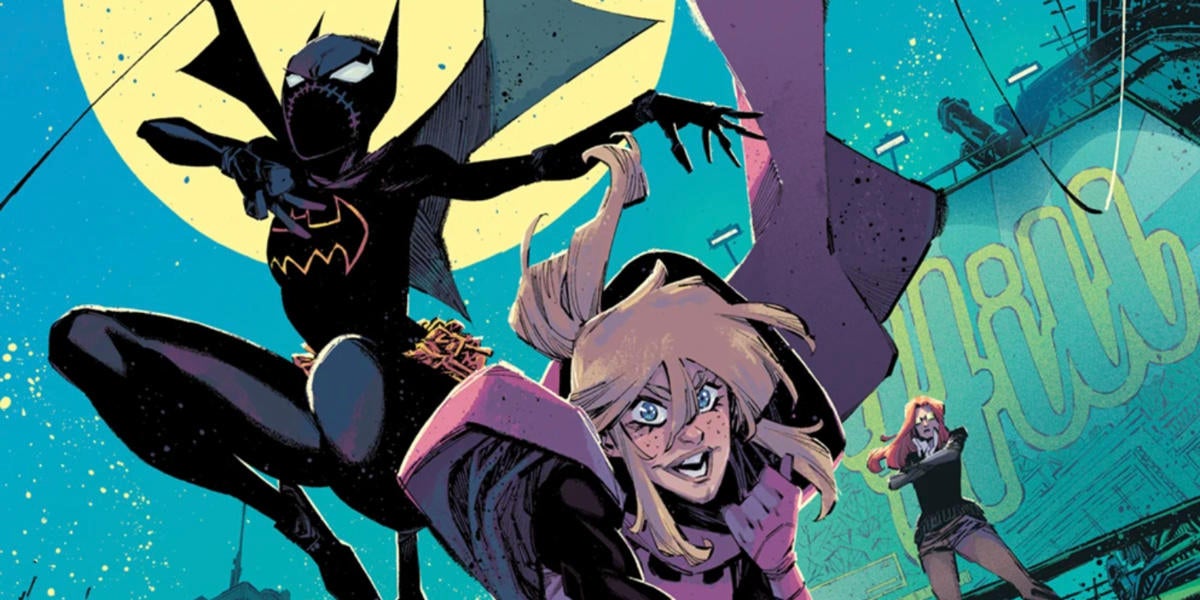 (Photo: DC Comics)
PENNYWORTH #5
Pennyworth might technically be a tie-in comic, but let's be honest: this is one of the finest Batman-related comics out there. In Pennyworth #5, we finally find out what happens next for Alfred after he collapses in the Siberian snow and while his survival was pretty much a promise–he's Alfred–the comic pulls off a stunning twist as it weaves through the timelines that even I did not see coming. With the solid storytelling and genuine surprises–not to mention really slick art, this is a book that continues to deliver and this issue is absolutely top notch. — Nicole Drum
Rating: 5 out of 5
ROBIN & BATMAN #2
Lemire and Nguyen hit it out of the park once again, this time taking the opportunity to introduce a young Dick Grayson to both the Justice League and the team with which he would one day become leader, the Teen Titans. Dick Grayson as a character has always been one of DC's most interesting, thanks in part to his skills learning from Batman but his ability to do what Bruce can't in connecting with others. This issue blurs the line between the man that Dick could become and the weapon that Batman wants him to become, to some downright cruel effect. This issue acts as a deep character study for Robin and Batman alike, and easily is one of the best issues of DC this year, let alone all of comics. — Evan Valentine
Rating: 5 out of 5
TEEN TITANS ACADEMY #2
Just when I think I know what domain of the DC universe Teen Titans Academy is going to cover, it subverts my expectations and absolutely surprises me. This issue takes on a lot in terms of plot–Roy Harper's return, the latest saga surrounding Red X, the reemergence of a surprising supervillain, and the anticipation surrounding the homecoming dance–but it never once feels overwhelming or stretched thin for the series, instead expanding upon its ever-growing roster of characters in some genuinely entertaining ways. Mike Norton's art also brilliantly compliments the tone of the series, balancing larger-than-life superheroics with slice of life perfection. Teen Titans Academy is easily one of the most pleasantly-surprising books in DC's arsenal right now, and this issue only further proves that in spades. — Jenna Anderson
Rating: 4.5 out of 5
TIS THE SEASON TO BE FREEZIN #1
The latest holiday anthology from DC Comics doesn't break the wheel, similar to its cousin Wonder Woman: Black and Gold, but what it does do is give fans an all-ages romp that does a good job at focusing on heroes and villains with a lighter touch. Is the issue enough to justify its $10 price tag? I'd definitely say so and would most likely make for a nice stocking stuffer if you're looking for younger fans seeking to dive into superhero lore. The best story of the bunch is most likely the anthology's first which tells a heart warming tale in Gotham City, using the same aesthetic as Batman: The Animated Series in order to do so. Picking up this issue isn't exactly a must, but each story is fun in ringing in the holiday cheer. — Evan Valentine
Rating: 3 out of 5
TITANS UNITED #4
We're officially more than halfway through the journey of Titans United, and while it feels like the bulk of this issue is just preparing for greater things to come, there are still some definite bright spots. The issue takes the team's conflict with both Lady Vic and Blackfire into some unexpected territory, all culminating in a twist that feels predictable, but still brings some entertaining possibilities along with it. What really keeps this series consistently intriguing is Jose Luis and Jonas Trindade's art, which has a dynamic sense of energy and a gorgeous approach to character design. At this point, you're either already reading Titans United or you're not, but if this series keeps things up, it could be a compelling volume in the Titans' overall history. — Jenna Anderson?
Rating: 3.5 out of 5
WONDER GIRL #6
Even in the most surreal of circumstances, Yara Flor's relatability shines through in Wonder Girl #6. Yara and Jerry (thank the Lord he's okay by the way) are so wonderfully charming, though Joelle Jones pivots from the more upbeat and lighthearted sequences into weightier conflicts and grand-scale action smoothly and with ease, like a heartfelt conversation between Yara and Eros or a battle with a literal giant. Regardless of what style of sequence the book calls for, artist Leila Del Duca and colorist Jordie Bellaire fill each scene with vivid colors, striking scenery, and expressive characters. It seems like all of the various facets of this series are about to collide as well, so really there's no better time to jump into Yara's adventures than the present. — Matthew Aguilar
Rating: 4 out of 5
WONDER WOMAN #782
Wonder Woman #782 is a bit of a mixed bag. Wonder Woman and Deadman dealing with an army of mirror folk and Steve and Etta also getting in on stopping those duplicates is interesting and engaging–though I do think Deadman is written a bit oddly here–it feels like we're spending too much time on Dr. Cizko. It's a plot that feels disconnected to everything else and while it's probably that the two things will connect at some point, for now it just doesn't line up well enough to gel. The art is a little rough here as well and that's distracting. Not good, but not bad, this is an interesting if not pretty average-ish issue of things that hopefully will turn around. — Nicole Drum
Rating: 3 out of 5
Marvel #1
THE AMAZING SPIDER-MAN #81
The Amazing Spider-Man #81 reads like half of an issue. There are elements that all read like The Amazing Spider-Man including an odd-looking new villain, a guest appearance by Miles Morales, and the continuation of various subplots. However, this issue reads like it's missing the essential story at the heart of all that. The villain leaves no impression as a visual or upon the plot; Miles' appearance results in little more than acknowledgement between the heroes; the subplots add nothing new, primarily focused on reminding readers something is hinky with Beyond. It's stalling for time and while parts of this week's issue are stylish and fun, when I closed the cover I simply wondered why this was a necessary issue. — Chase Magnett
Rating: 2.5 out of 5
DEFENDERS #4
Defenders #4 fully commits to the rabbit hole of storytelling layers it dives down and creates one of the most impressive issues ever drawn by the inimitable Javier Rodriguez. The Fourth Cosmos the Defenders find themselves in is filled with archetypes and it's not difficult for readers to discern familiar forms amidst the CMYK and screentone-coated pages. Ewing deftly avoids the pitfalls of direct analogy and instead picks out a handful of figures already essential to this story to interrogate. The results are truly astonishing, especially a Sienkiewicz-infused take on the form of Galactus. Each page is as cleverly crafted with idiosyncratic uses of form as readers have come to expect, but the added layer of ambition in crafting a meta-narrative primarily through visual techniques makes Defenders #4 read like a coup. While simultaneously continuing its superhero and crafting an exceedingly clever examination of that genre, Defenders #4 also provides one of the best looking comics Marvel has published in 2021 – a triumph. — Chase Magnett
Rating: 5 out of 5
DEMON DAYS: RISING STORM #1
The cultural phenomenon by Peach Momoko, Zack Davisson and Ariana Maher continues to offer a new take on the familiar Marvel Universe. The Demon Days saga takes an often overlooked character from Wolverine's past (Mariko Yashida) and turns her into the focal point for an exploration of the Marvel Universe and Japanese folklore. Some of the creatures and monsters may not be recognizable, but it doesn't take away from the story of a girl in search for answers. The highlight of the issue is the debuts of Thor and Storm, who are brother and sister. While it might seem like an odd pairing, it totally makes sense when you remember how they're both considered gods–Thor as the God of Thunder, and Storm as the Goddess of the Storm. Plus we have Logan as an actual wolverine animal. The final confrontation also teases a new interpretation of a founding Avenger. The addition of the "Yokai Files" at the end of the issue are also helpful to gain a better understanding of the folklore. — Tim Adams
Rating: 3 out of 5
ETERNALS #8
Eternals is far from your usual superhero book, but most of you already knew that. If you've been sticking with this title since its inception, you'll know it's a vast reimagination of the characters it features. Gillen and Ribic went to work with creating their own world within the Marvel Universe, and this issue starts to show just has expansive that little corner really is. This plot is tangentially connected to the greater Marvel Universe and if the book's primary antagonist wasn't one of the most popular in the library, one might even assume this isn't even a Marvel book at all. Regardless, Eternals #8 seems to straddle the line, including most criticisms and advantages I've had of this book so far. This script moves at a snail's pace because it's chock full of political intrigue. There are no large action set-pieces, yet Ribic's pages still manage to draw you in and hold your attention. But that's just it–this issue neither sets up the book's demise nor makes it an award contender. Eternals #8 just is. — Adam Barnhardt
Rating: 3.5 out of 5
EXCALIBUR #26
Excalibur's big finale reads more like a curtain close at intermission, but #26 still delivers plenty of fireworks to readers. What happens in these pages is unlikely to surprise any current reader of the series as these outcomes, as seismic as they may be for the narrative, have been coming for a long time. The team's retreat from Otherworld and increasing tension between Britain and Krakoa set the odds against these heroes in thrilling fashion. This concentrated plot serves the series well as the text-heavy issue still reads propulsively, even if it requires multiple members of the team to settle for one-liners in the margins. As a proposal for a next phase, Excalibur #26 is as promising as anything the current volume has produced and even if that volume has missed as much as it's hit, it'll still be hard to miss Knights of X. — Chase Magnett
Rating: 4 out of 5
HULK #2 [READ THE FULL REVIEW HERE]
It was quite a debut for Marvel's new Hulk series, as Hulk #1 delivered a massive shake-up to the status quo and a bold new course for the big green powerhouse, and somehow Hulk #2 already topped that impressive insanity. Writer Donny Cates continues to sow more seeds of internal conflict in Banner's psyche as he battles Hulk and even at times Betty Ross, while artist Ryan Ottley and colorist Frank Martin deliver dazzling visuals and sequences you absolutely won't see coming. Clearly, the team is not satisfied with the chaos so far, and Hulk #2 shows that there is no ceiling on where this series can go. — Matthew Aguilar
Rating: 5 out of 5
KA-ZAR: LORD OF THE SAVAGE LAND #4
The penultimate issue of Ka-Zar is pretty inconsistent, lots of hits and misses throughout these pages (even though the art is stellar throughout). Fortunately, the highs are incredibly high. Some great pages here and there help carry the issue forward and set up a wonderful finale. — Charlie Ridgely
Rating: 3 out of 5
Marvel #2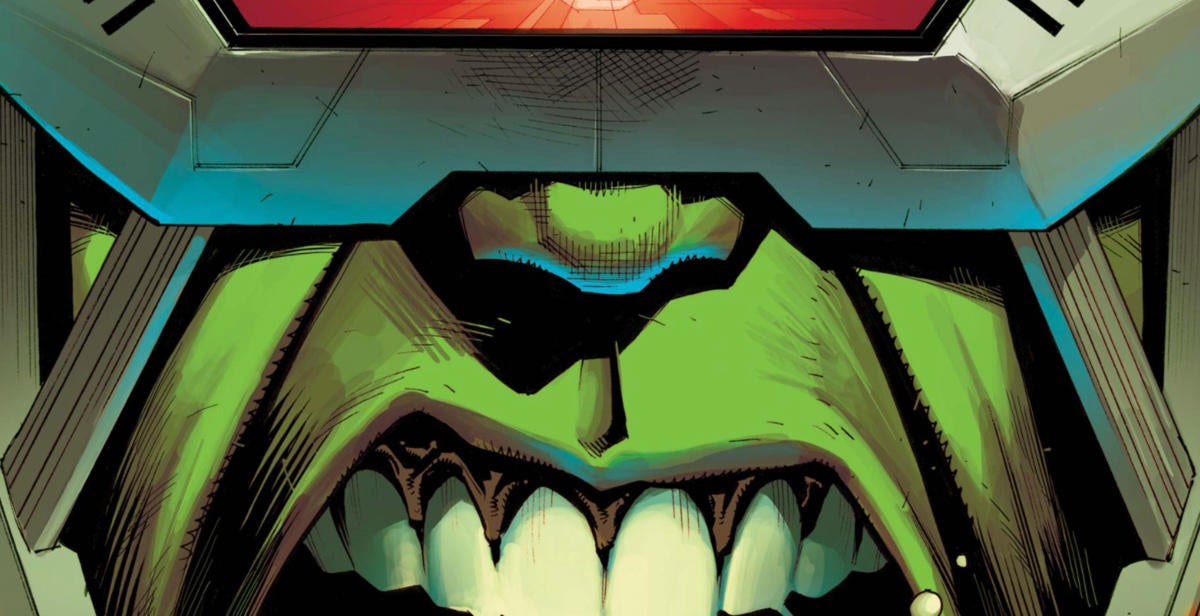 MILES MORALES: SPIDER-MAN #33
Writer Saladin Ahmed puts the plot mostly to the side for an action-heavy issue, which some readers may be eager to have. This decision allows artist Michele Bandini a chance to really show off as not only do we get Miles' fully in Spider-Man mode in his new costume but the larger-than-life Miles clone Shift has never looked better. A bulky, hulking Miles Morales, complete with costume, is the antithesis of the original but their differences in style and fighting make for a unique picture across the issue. Bandini and colorist Erick Arciniega deliver some tremendous splash pages, including a double splash that is one of the best things to come out of this series. — Spencer Perry
Rating: 4 out of 5
SAVAGE AVENGERS #27
The end of Savage Avengers is near as Duggan and Zircher begin to wrap up their years-spanning tale. The closer it gets to the end, the more this title lives up to its name. A harrowing plot involving some of Marvel's darkest heroes combined with Zircher's horrifically brutal line art makes for some killer (no pun intended) storytelling. That's most definitely the case here, as Savage Avengers #27 includes one of the book's gnarliest of scenes involving Kulan Gath and the return of a certain Many-Angled villain. The story itself is shaping to wrap itself of nicely–or as nicely as this ragtag group of Avengers can, at least. — Adam Barnhardt
Rating: 4 out of 5
STAR WARS: THE HIGH REPUBLIC #12
This issue is all about bridging the gap between a couple of big events in the story. That's not to say it's bad by any stretch–there are some really great character moments here. But it moves a good bit slower than most of the other issues in the series. — Charlie Ridgely
Rating: 3 out of 5
STRANGE ACADEMY #14
After a one-shot tied loosely into Marvel's "Death of Doctor Strange" event, Strange Academy powers on fully without so much as referencing the fallout currently happening in that book. Instead, school is back in session and the practicing sorcerers are now learning how to time-hop. The same creative team has been doing this title for what seems like years at this point, and every so often there's that one issue that just feels… off. As you might suspect, this issue is one of those. Despite Young's ability to juggle this ensemble like a pro in other issues, the plot of Strange Academy #14 starts to wear really thin as a handful of threads are introduced and the story's simply too busy. Save for one of the title's classic surprise endings, this is one of the few Strange Academy issues that manages to blend in instead of stepping out ahead of the genre. — Adam Barnhardt
Rating: 3.5 out of 5 ..
from Ultimate Comic Blog
https://ift.tt/31SEJm4
via IFTTT