Black Panther Debuts a New Avengers Catchphrase | CBR
https://ift.tt/3kXHloM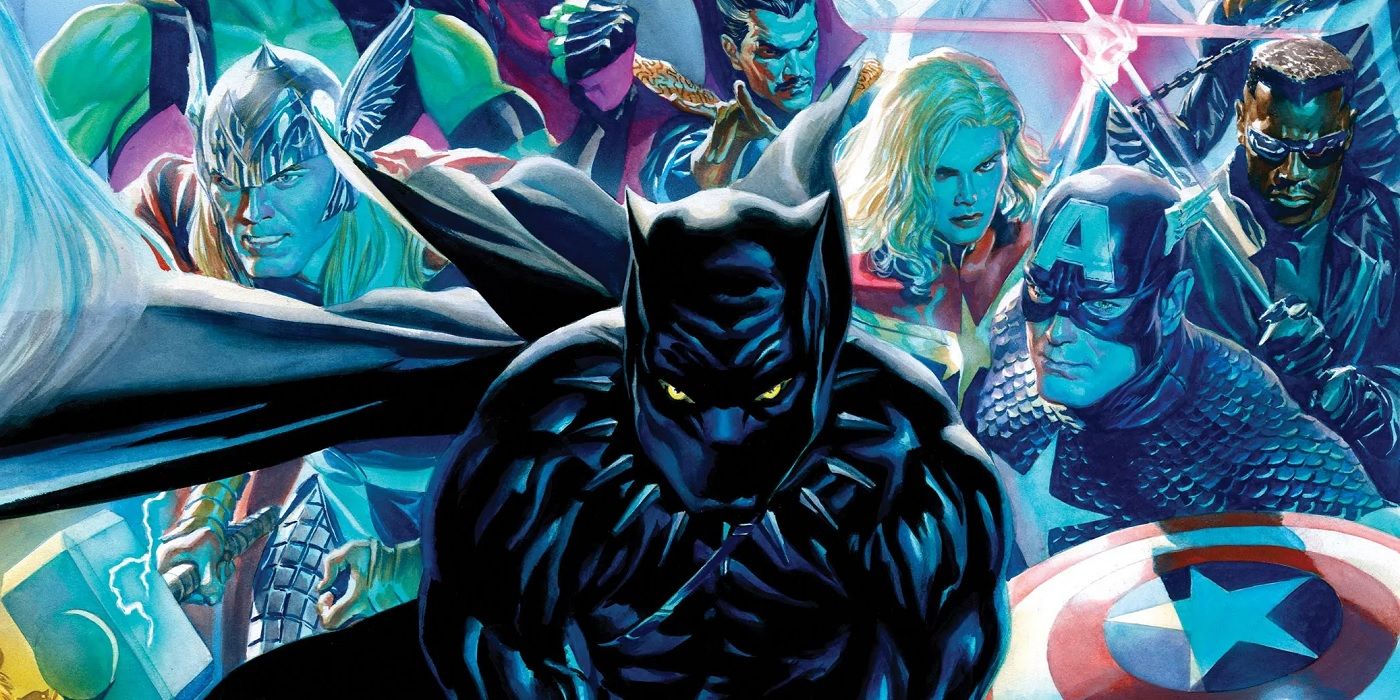 An official preview for the debut issue of Marvel's new Black Panther series sees T'Challa leading an elite team of Avengers using a unique battle cry of his own design.
Originally announced in May, Black Panther is penned by Academy Award-winning writer John Ridley and illustrated by Marvel Stormbreaker artist Juann Cabal. A preview of Black Panther #1 sees T'Challa fighting alongside Captain America, Thor and Doctor Strange against an army of beastly foes. As his teammates ask questions about who they are facing off against, T'Challa stays calm and collected, yelling "Avengers… Engage!" while leading the team in the heat of battle. With the confidence of a king, the Black Panther helps his teammates see how their distinct abilities can be used against their foes, doing his part to protect the planet.
RELATED: Avengers: Black Panther Just Annihilated Kang at His Own Game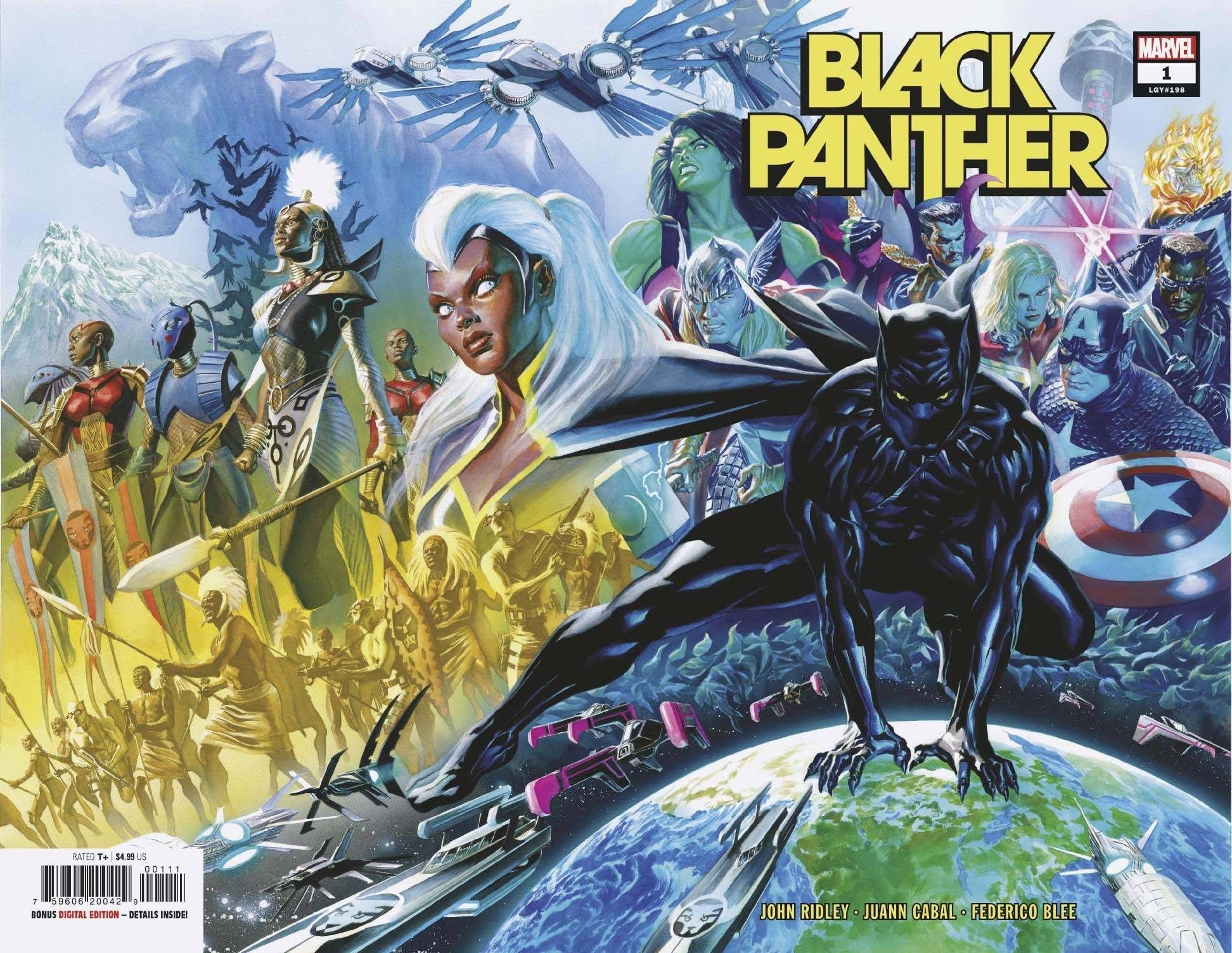 Written by JOHN RIDLEY
Art by JUANN CABAL
Cover by ALEX ROSS
On Sale 11/24
VARIANT COVER BY SIMONE BIANCHI • HEADSHOT VARIANT COVER BY TODD NAUCK
MARVEL GAMES VARIANT COVER BY NETEASE • VARIANT COVER BY JOHN ROMITA JR.
VIRGIN VARIANT COVER BY JOHN ROMITA JR. • VARIANT COVER BY SKOTTIE YOUNG
VARIANT COVER BY SAM SPRATT
NEW CREATIVE TEAM, NEW DIRECTION – "THE LONG SHADOW" STARTS HERE!
Academy Award-winning writer John Ridley and Stormbreaker artist Juann Cabal launch an all-new BLACK PANTHER series with an action-packed espionage story that will upend everything in T'Challa's life and have ramifications for the entire Marvel Universe!Secrets from T'Challa's past have come back to haunt him! Fresh from returning from his travels in space, Black Panther receives an unexpected and urgent message from a Wakandan secret agent! Now T'Challa must race the clock not only to save his agent, but also to keep his true agenda under wraps. Because if the truth comes out, it could cost T'Challa everything…
40 PGS./Rated T …$4.99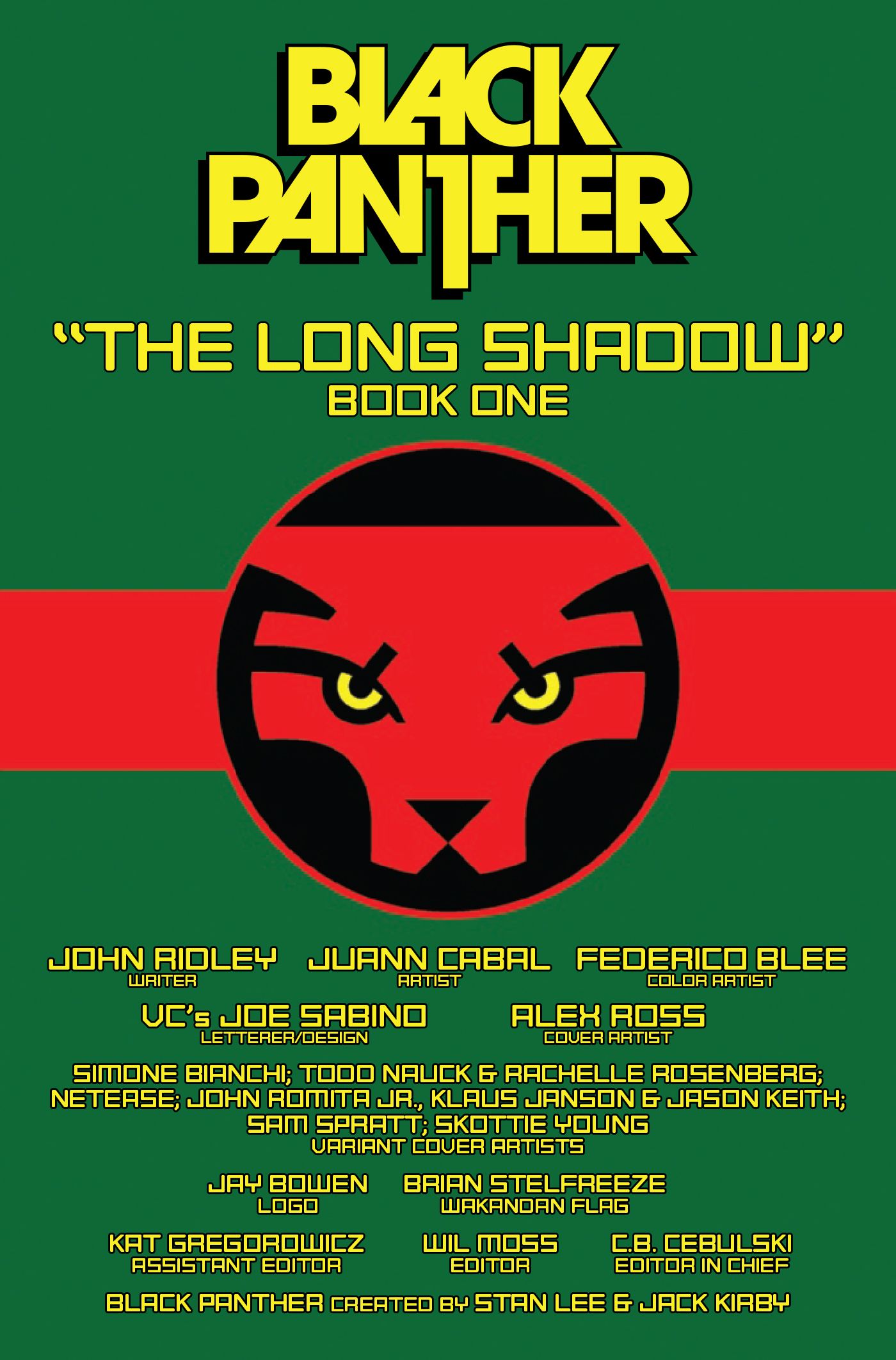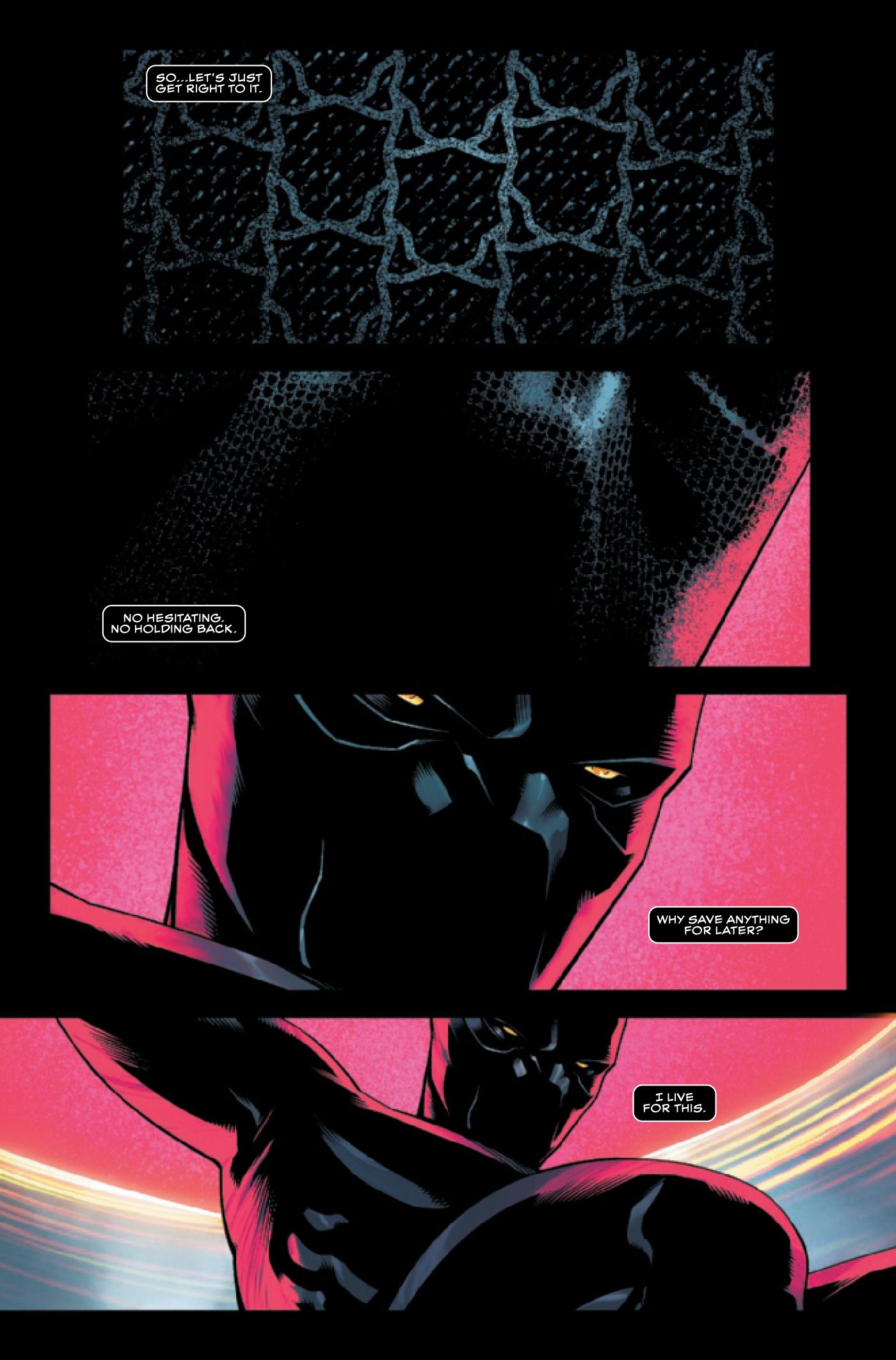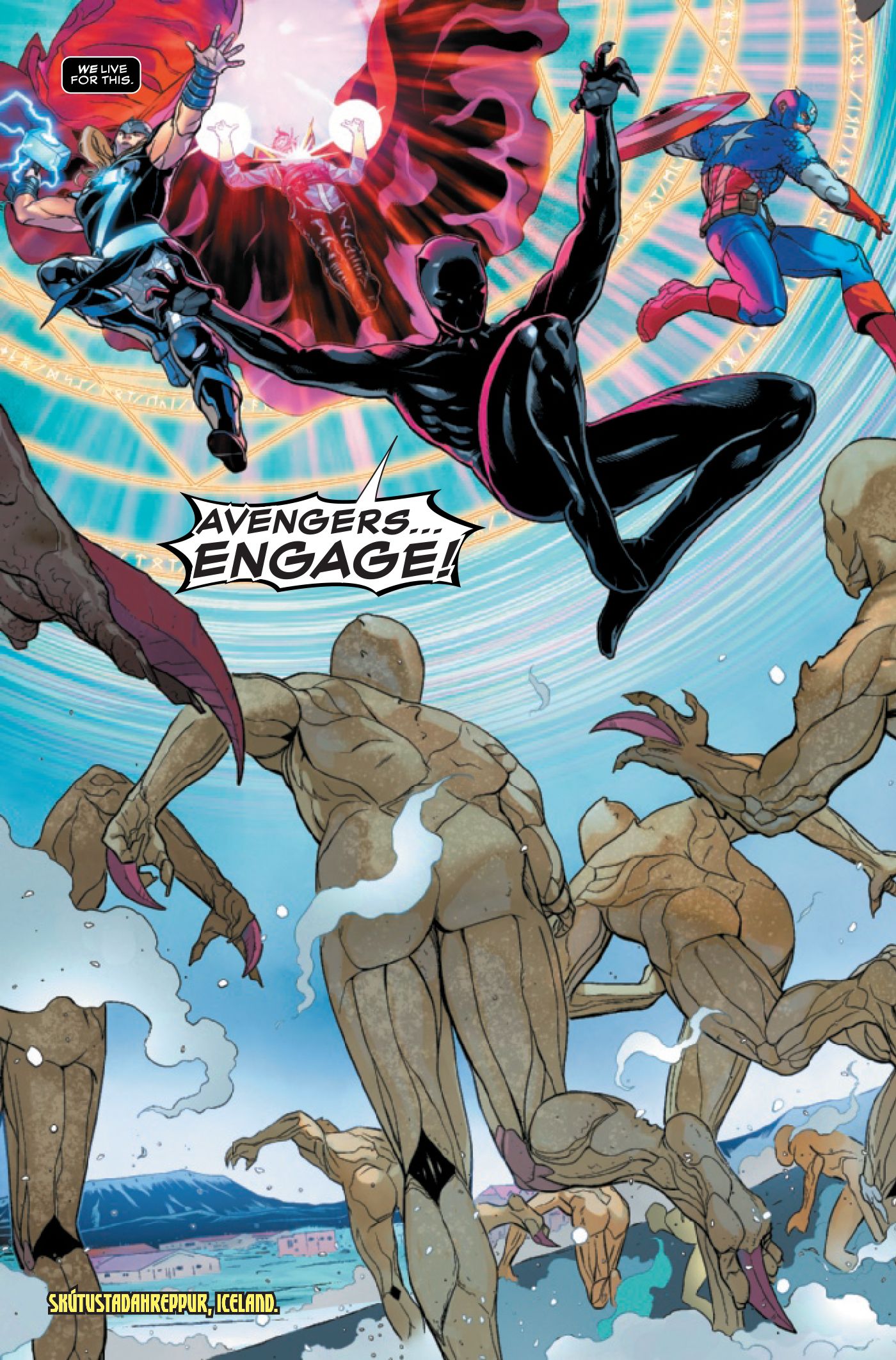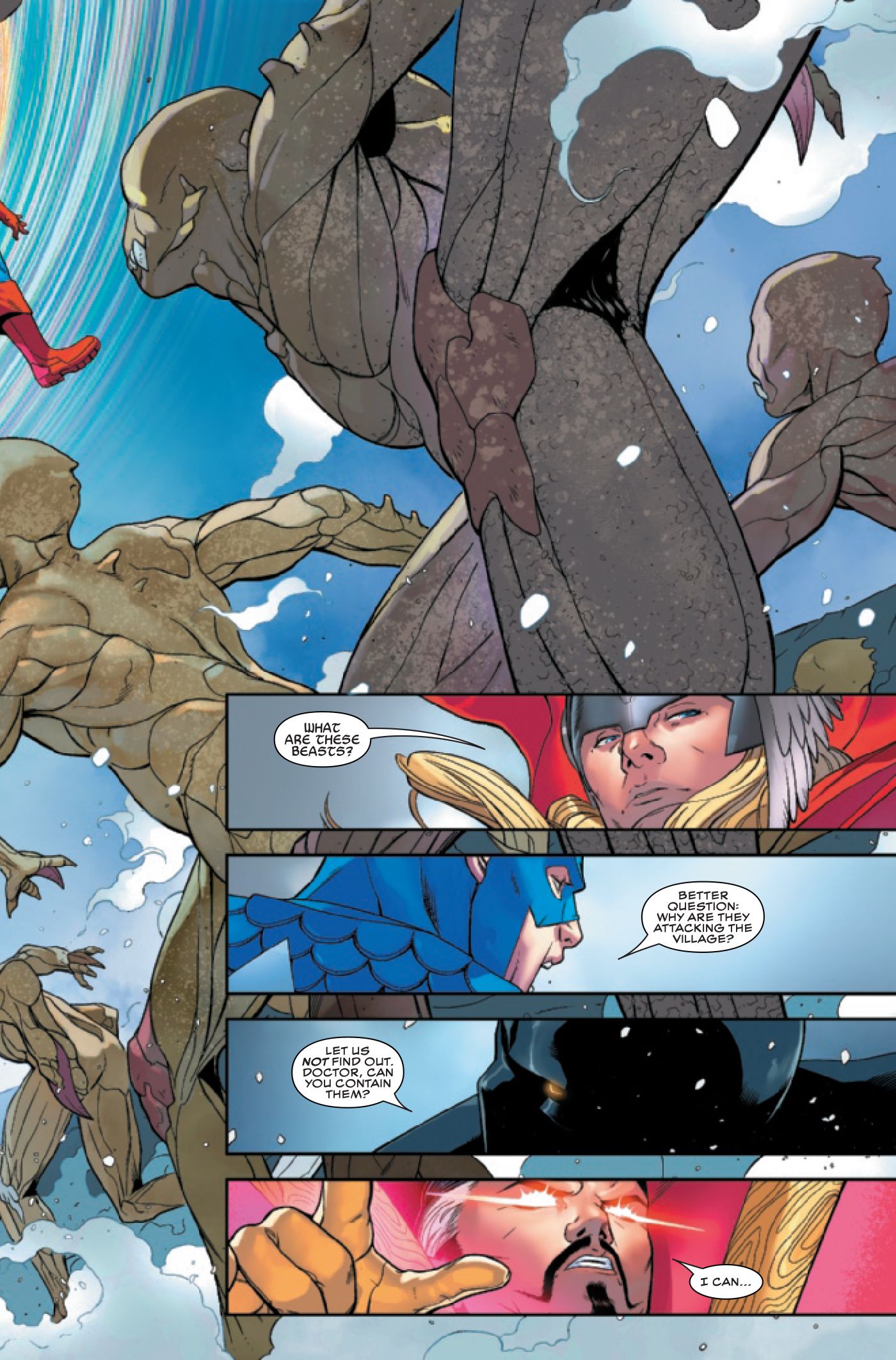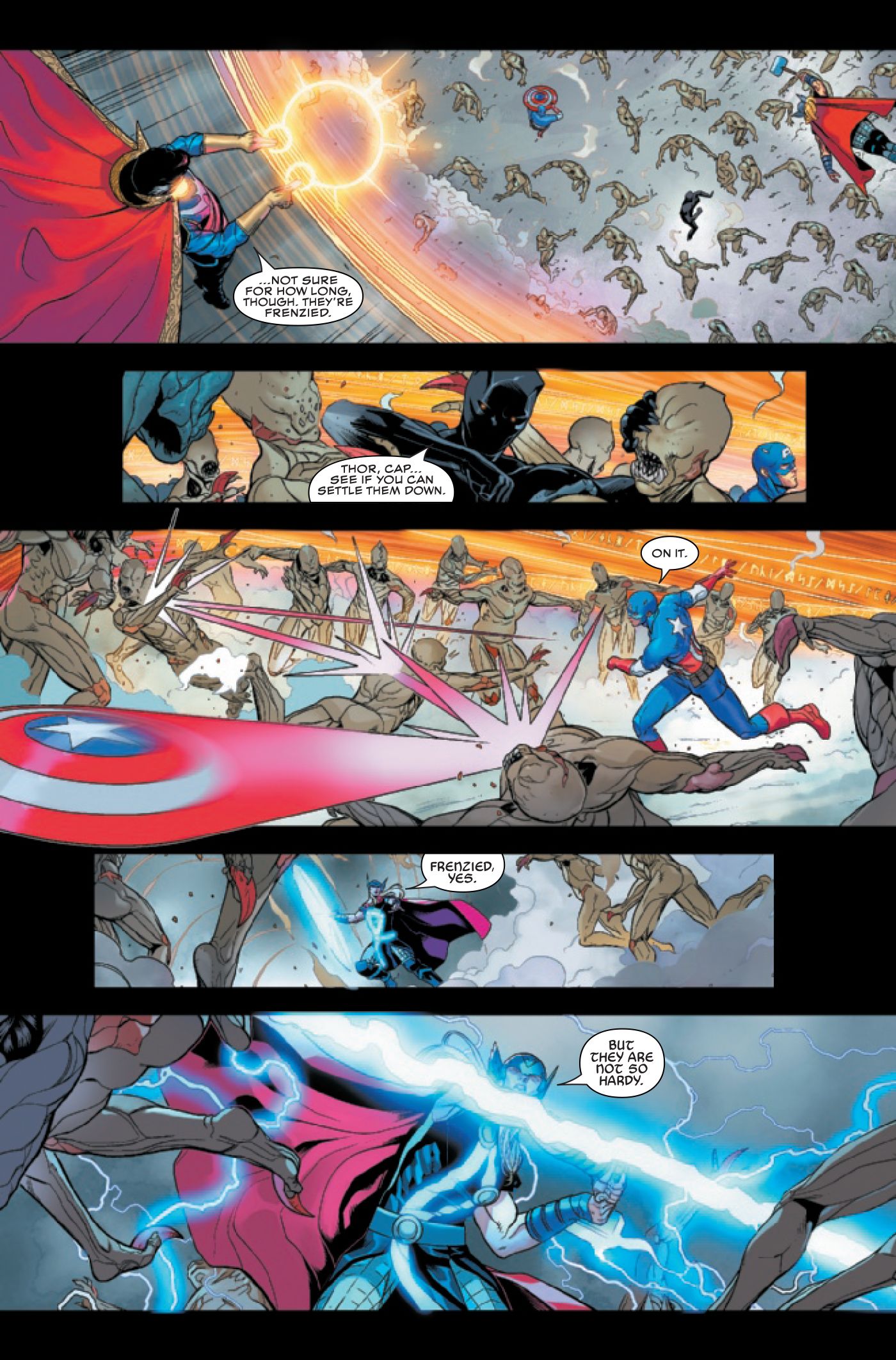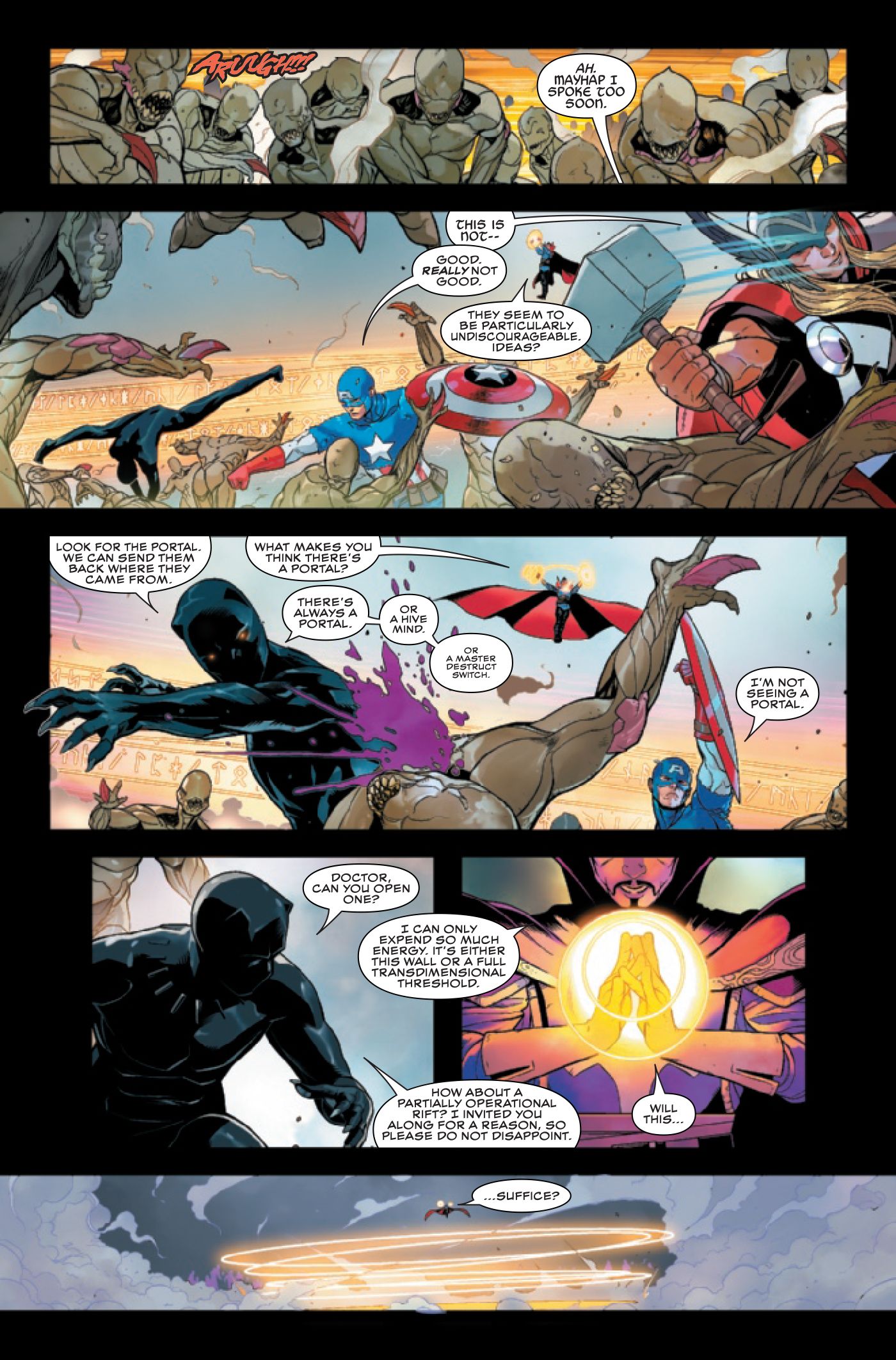 Ridley and Cabal's Black Panther series follow's writer Ta-Nehisi Coates' run on the title, in which T'Challa created the Intergalactic Empire of Wakanda. With the final frontier now settled, the Black Panther can safely return home. However, shortly after arriving back on Earth, T'Challa's past comes back to haunt him when an agent of Wakanda sends out an urgent distress call that warrants the immediate attention of the Black Panther. Seeing no other choice but to respond, T'Challa takes on the new mission — despite the potential costs of doing so.
In addition to featuring T'Challa's unique brand of espionage-superhero storylines, Ridley plans on using the series to touch on subjects such as civil rights, love and support. Speaking on his ideas for Black Panther, the writer said, "It was really important to me after the year we had where we can have these conversations with Black people and we can use words like love and caring and hope and regret and all these really fundamental emotions that everybody has." These themes will be front-and-center as Black Panther races towards its oversized 200th issue in January, which will also introduce a new hero that can protect Wakanda while T'Challa is busy elsewhere.
RELATED: Black Panther's Killmonger Was Almost the Kingpin's Most Dangerous Weapon
Outside of his solo title, the Black Panther will be fighting alongside the rest of Earth's Mightiest Heroes in Avengers #50, which doubles as the 750th issue of the series. In it, the Avengers will fight the multiversal Masters of Evil, a team of villains introduced in Free Comic Book Day: Avengers/Hulk #1 that travels between universes to destroy everything in their path. The anniversary issue will be used to launch a new series titled Avengers Forever, which follows a team of Avengers with members gathered together from across the multiverse, led by Ghost Rider Robbie Reyes.
Black Panther #1 by John Ridley and Juann Cabal goes on sale Nov. 24 from Marvel Comics.
KEEP READING: Mephisto vs Black Panther: How T'Challa Tricked Marvel's Devil
Source: Marvel Comics
from Ultimate Comic Blog
https://ift.tt/3nBAF1w
via IFTTT