Batman, Superman Team-Up Again in New World's Finest Series | CBR
https://ift.tt/3J25OE7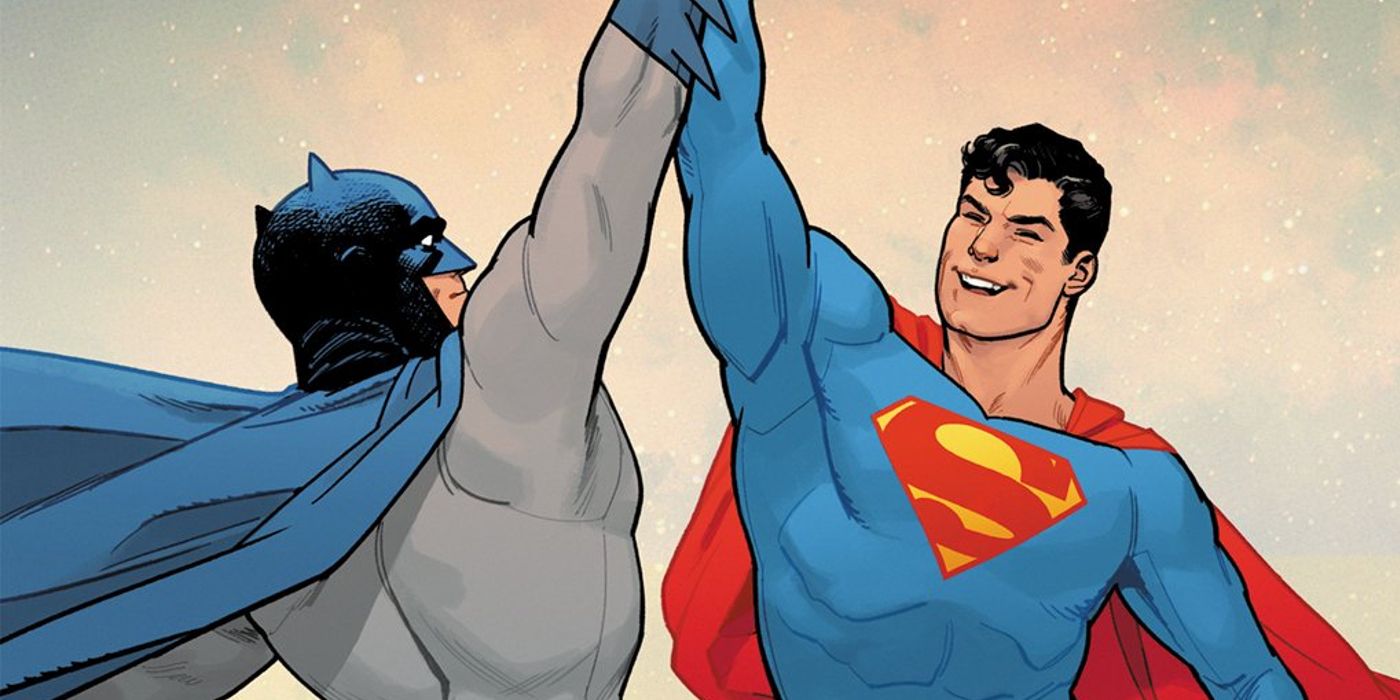 The Dark Knight and the Man of Steel are allying together once more in a new version of DC's most famous superhero team-up book, by Mark Waid and Dan Mora.
Batman/Superman: World's Finest #1 kicks off a new ongoing series, continuing a grad tradition that began with the first issue of World's Finest Comics (originally named World's Best Comics) back in 1941.
RELATED: DC's New Superman Is Getting the Perfect Mentor – Nightwing
"In the not-too-distant past, Superman's powers are super-charged from a devastating chemical attack by the villain Metallo, and the only ally that the ultra-powerful Man of Tomorrow can turn to in this turbulent hour is Gotham's own dark vengeance: the Batman," DC's preview of the issue reads. "A nearly fatal burst of power drives Bruce Wayne to his own extreme measures to help his friend…enlisting none other than the Doom Patrol for aid. It's the world's greatest superheroes from the world's greatest comic book talent in an epic comic book experience that kicks off the next big events in the DCU. Get ready, it's time to soar. "
Dan Mora's main cover for Issue #1 shows off a variety of other characters who may appear during the book's run, including Dick Grayson, Alfred Pennyworth, Commissioner Gordon, Catwoman, the Joker, Lex Luthor, Lois Lane, Perry White and Jimmy Olson. Mora, who currently works on Detective Comics alongside writer Mariko Tamaki, previously shared the designs for his versions of Batman and Superman— both of whom are clad in their more colorful costumes of yesteryear, as appropriate for a story set in the past.
RELATED: Superman's Most Powerful Enemy Made Batman's Worst Villain a God – and He Still Sucked
Mora's take on Batman and Superman will first appear alongside Waid's prose in a backup story running in Detective Comics #1050, which goes on sale Jan. 25. The story marks the first instance that Waid has written for DC since 2008, aside from a contribution to Dark Nights: Death Metal: The Last Stories of the DC Universe #1. The acclaimed writer is responsible was responsible for a number of DC hits in the '90s and 2000s, including Kingdom Come, JLA: Tower of Babel and Superman: Birthright.
In celebration of the series' debut, a number of variant covers will accompany the release of Batman/Superman: World's Finest #1. These include relatively standard compositions by Jim Lee and Jason Fabok, a team variant showing the '90s iterations of Azrael Batman and Cyborg Superman, an image by Stanley "Artgerm" Lau depicting Supergirl and Batgirl, and a more playful cover by Evan "Doc" Shaner showing Batman and Superman giving each other high fives.
On the zanier end of the variant scale is a cover showing Jerry Seinfeld in the Batmobile with coffee along with two "Slap Battle" covers by Chip Zdarsky riffing off of the now legendary panel of Batman slapping Robin in the face, originally from 1965's World's Finest #153.
Batman/Superman: World's Finest #1 goes on sale March 15.
Written by Mark Waid
Art and cover by Dan Mora
Variant covers by Jim Lee, Stanley "Artgerm" Lau, and Jason Fabok
1:25 "SLAP BATTLE" variant covers (2) by Chip Zdarsky
1:50 "HIGH FIVE" variant cover by Evan "Doc" Shaner
1:100 "Jerry Seinfeld in the Bat-Mobile Getting Coffee" variant cover by Dan Mora
Team variant cover by Lee Weeks
$3.99 US | 32 pages | Variant $4.99 US (card stock)
ON SALE 3/15/22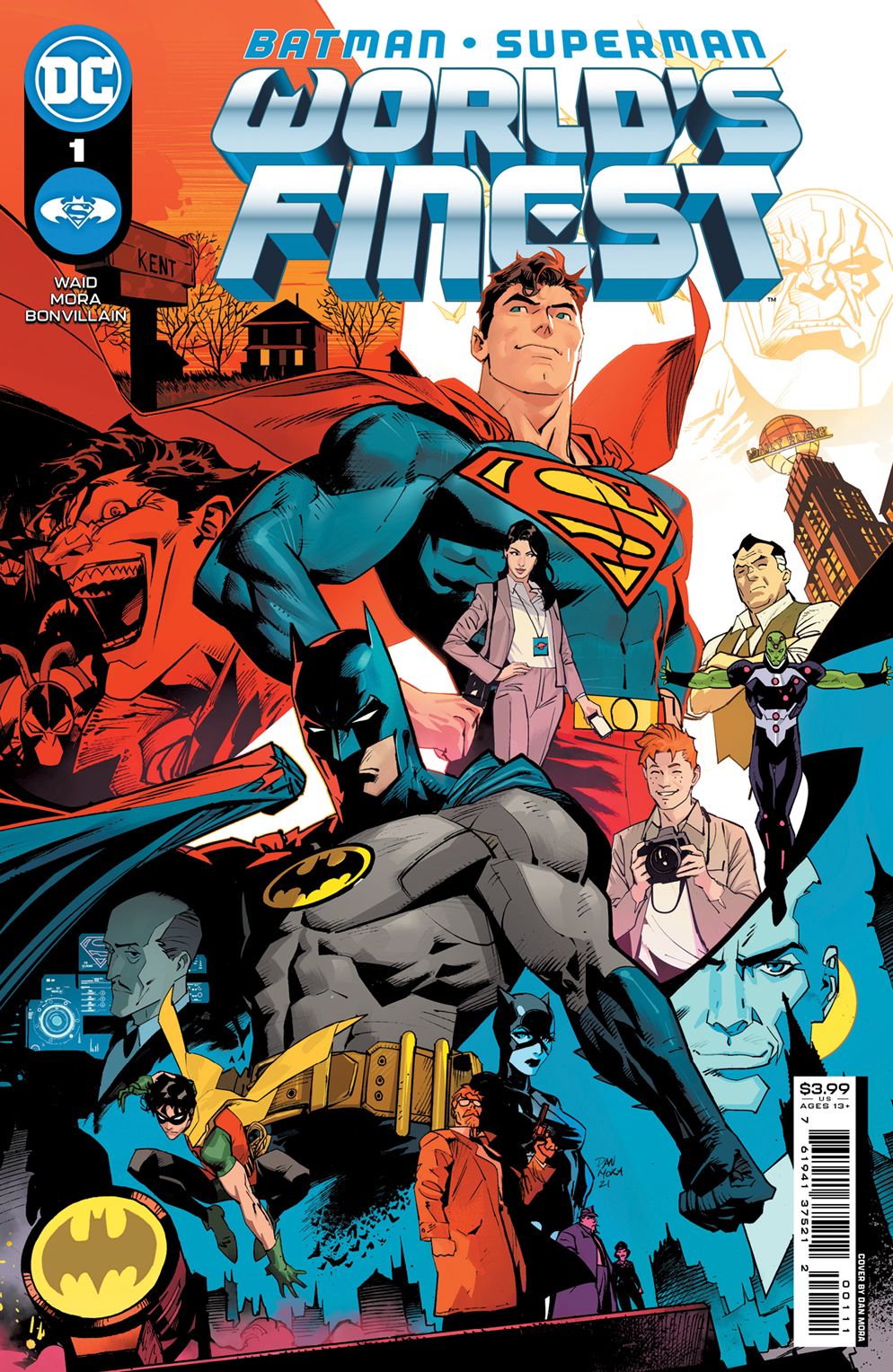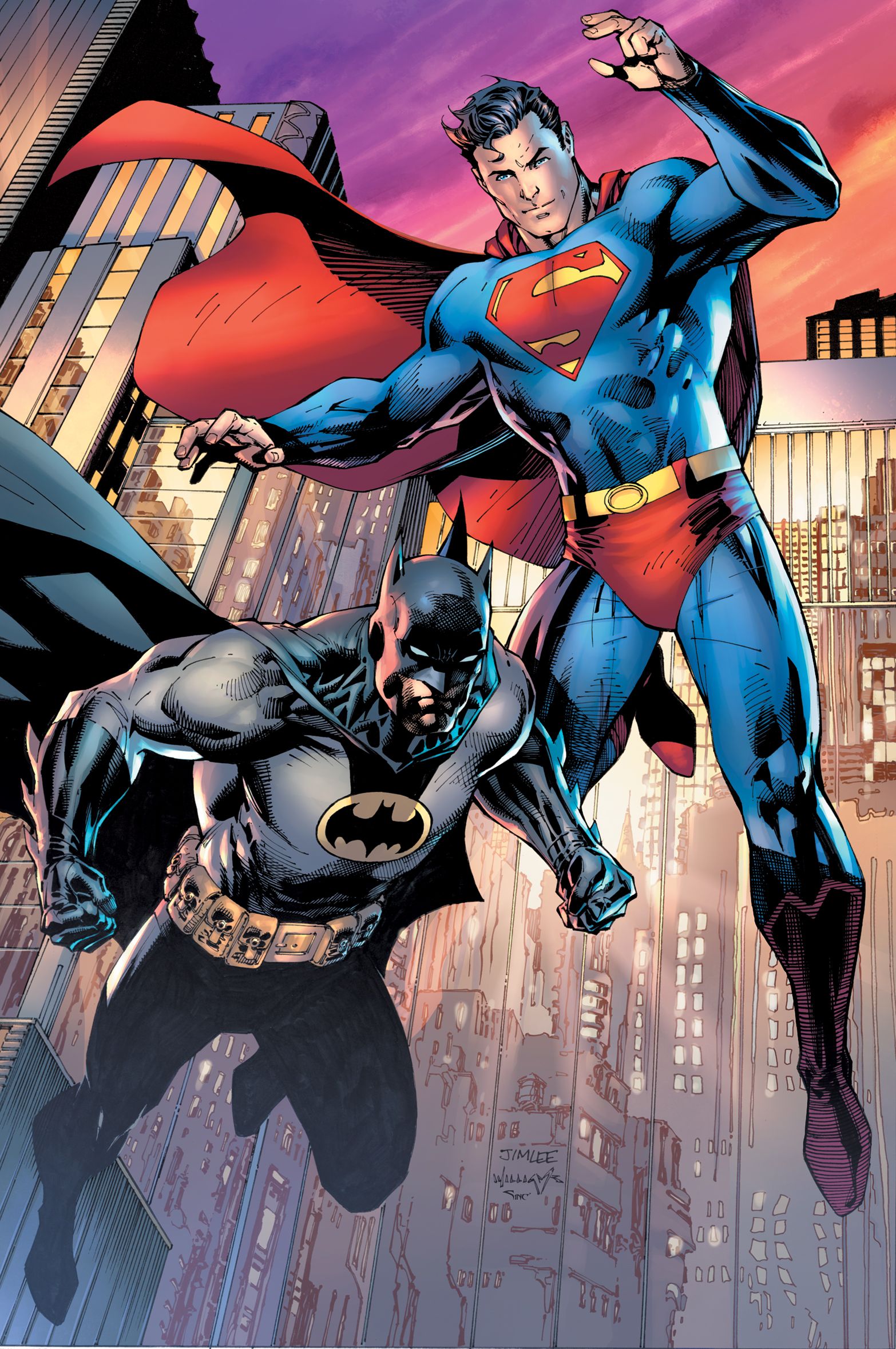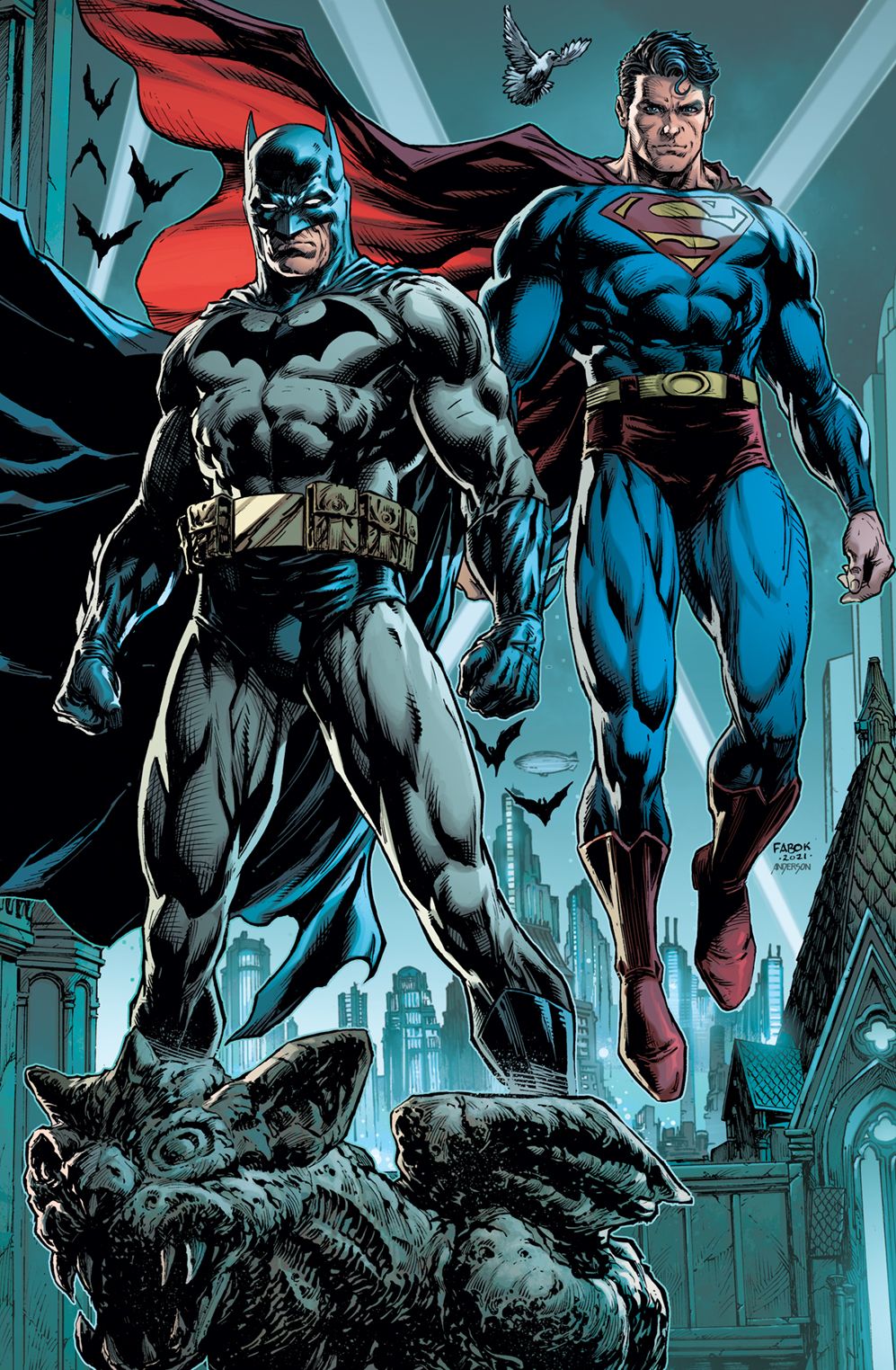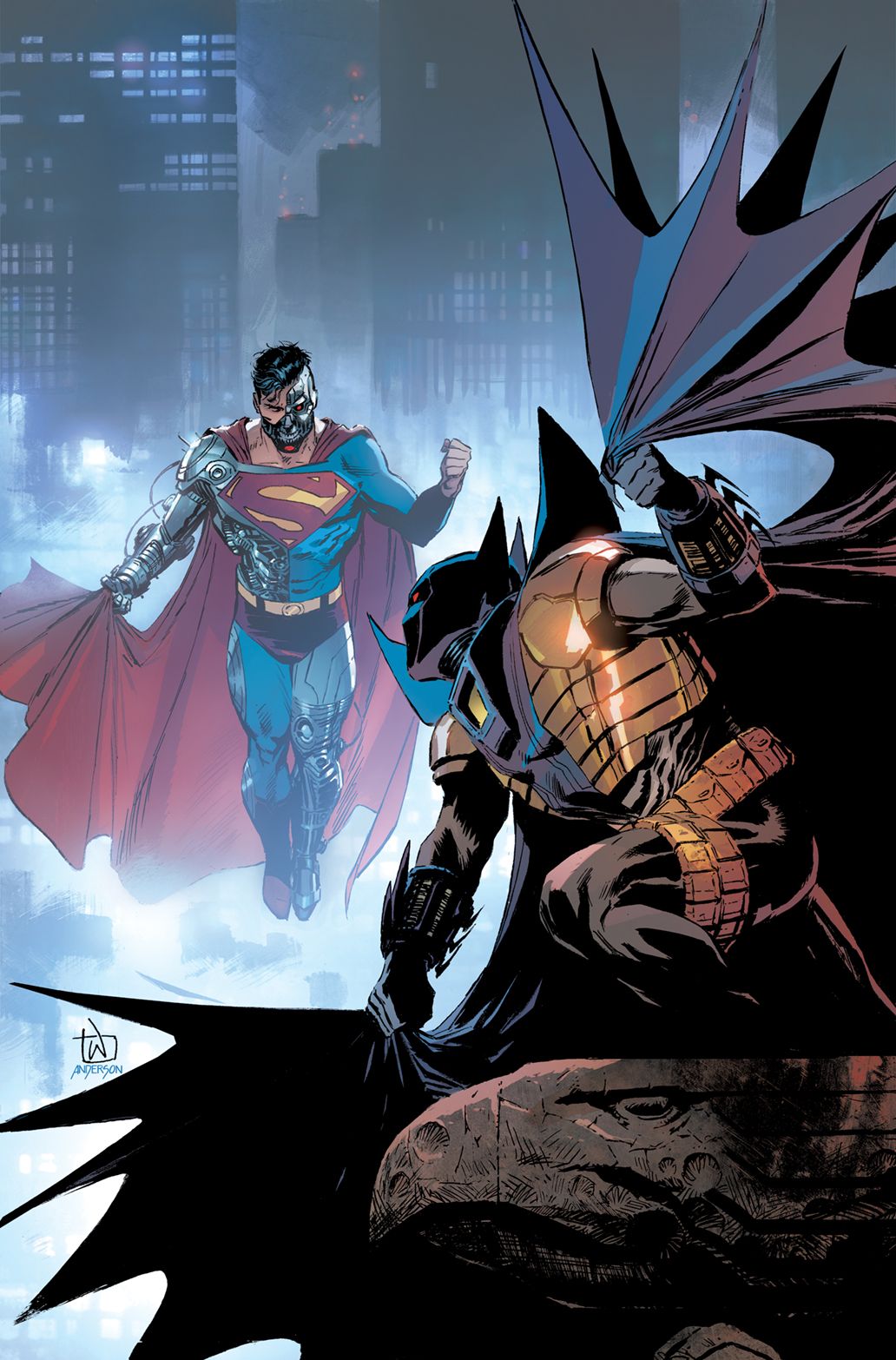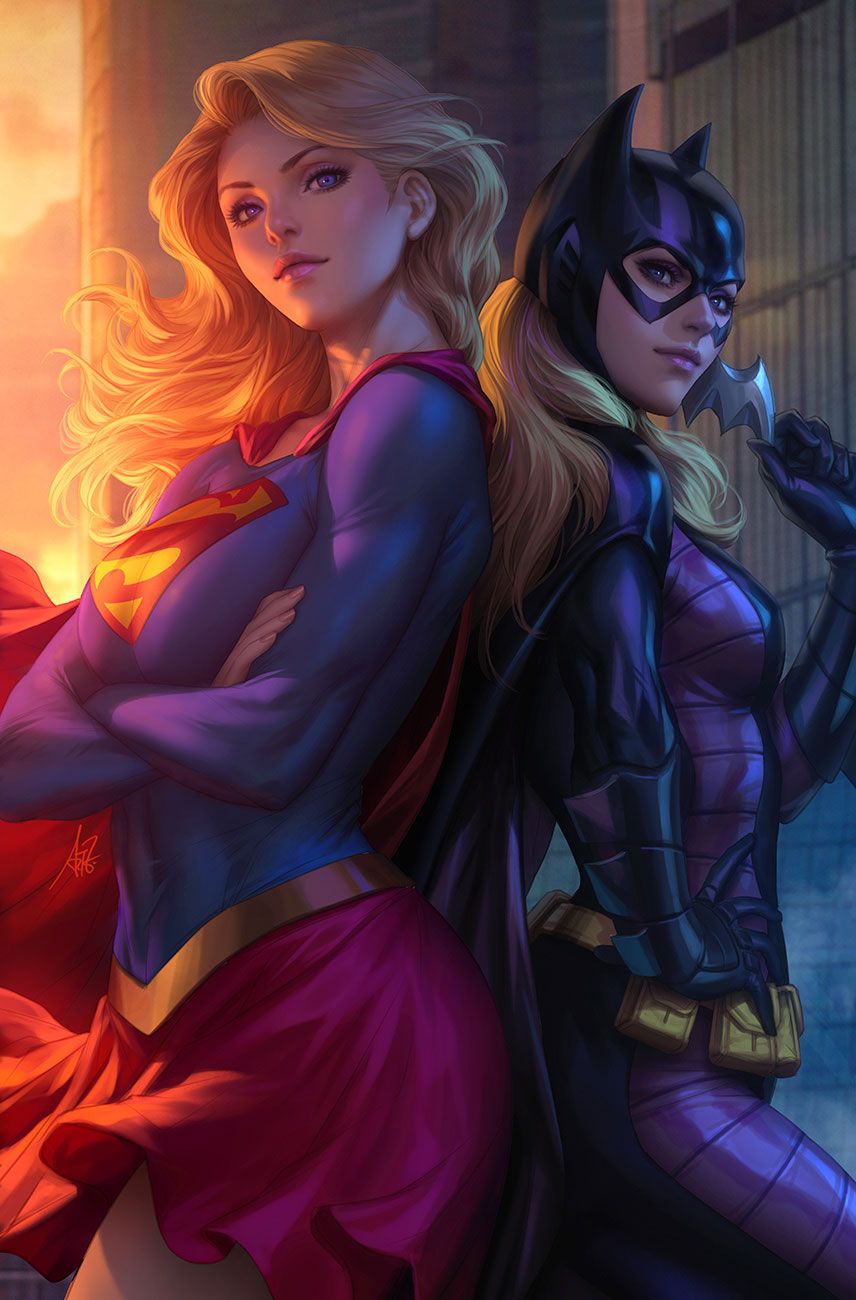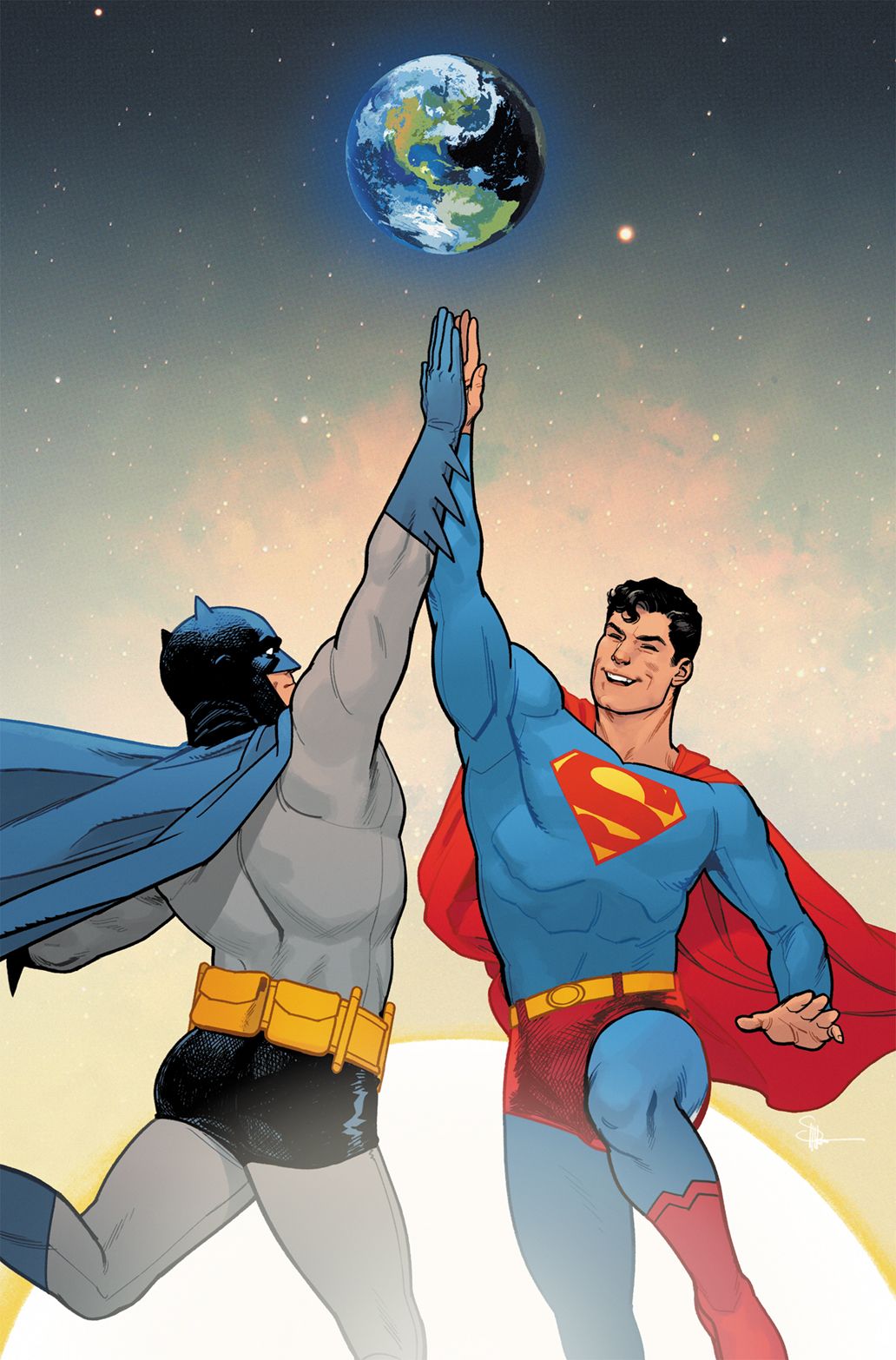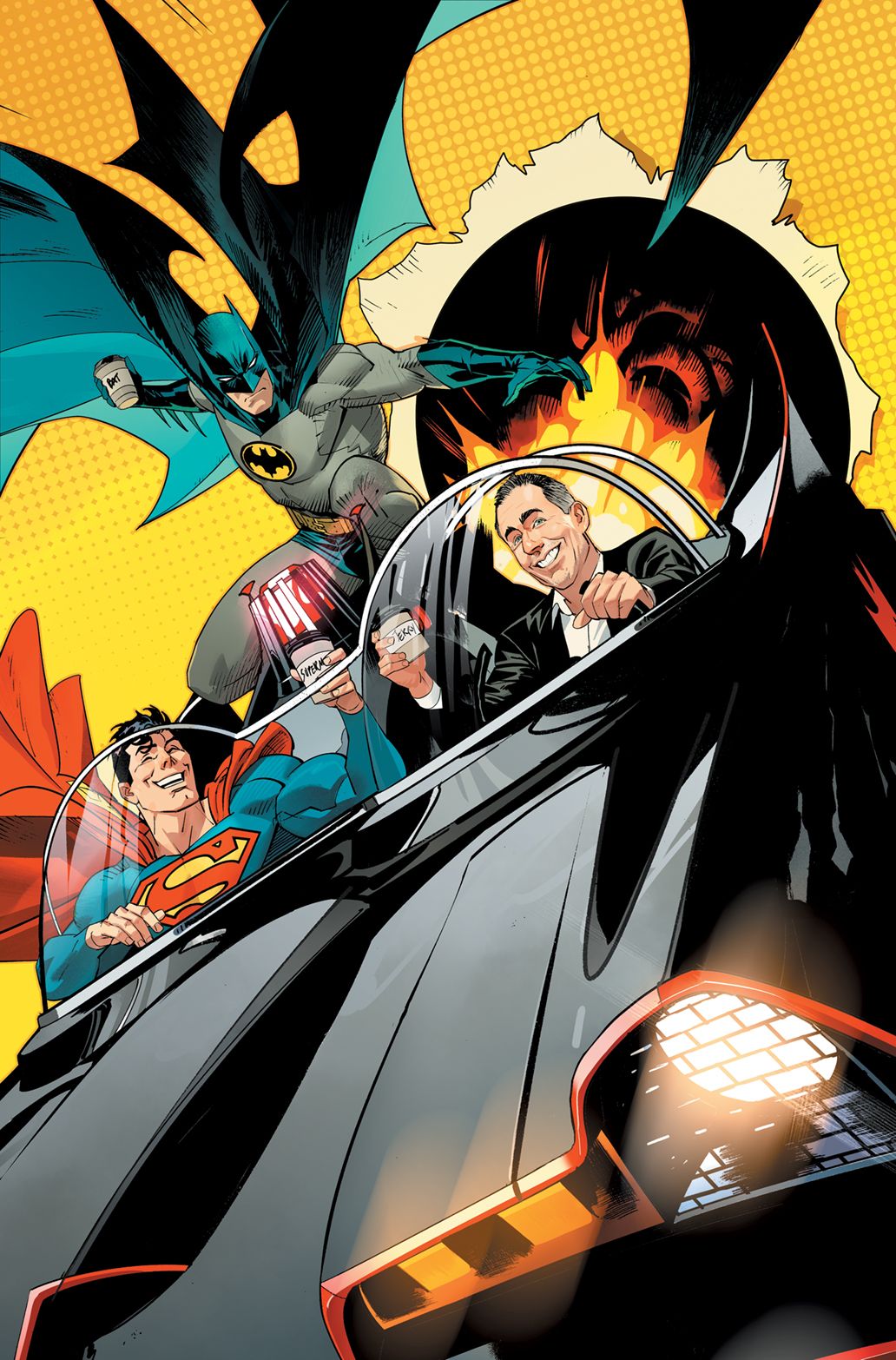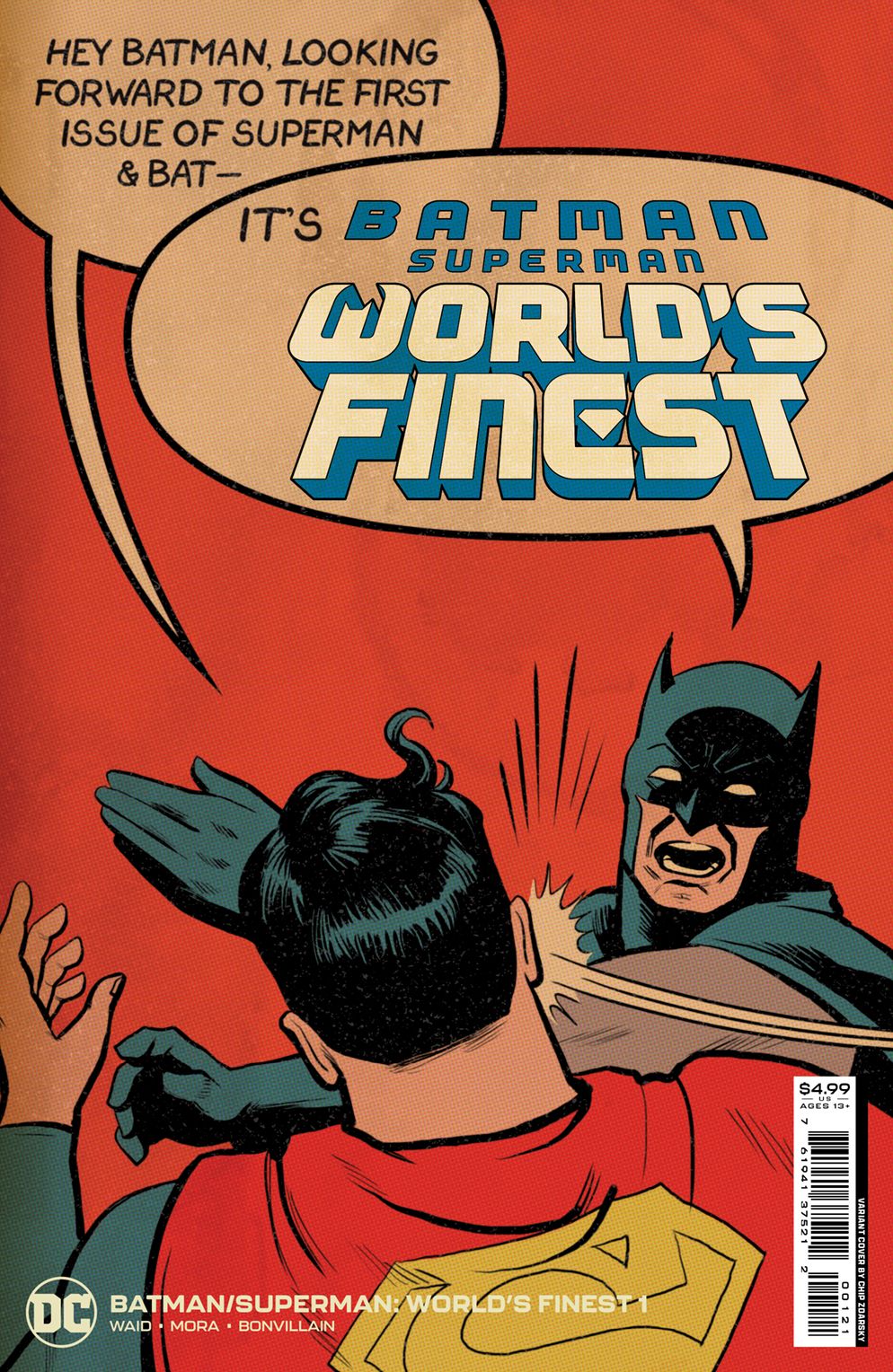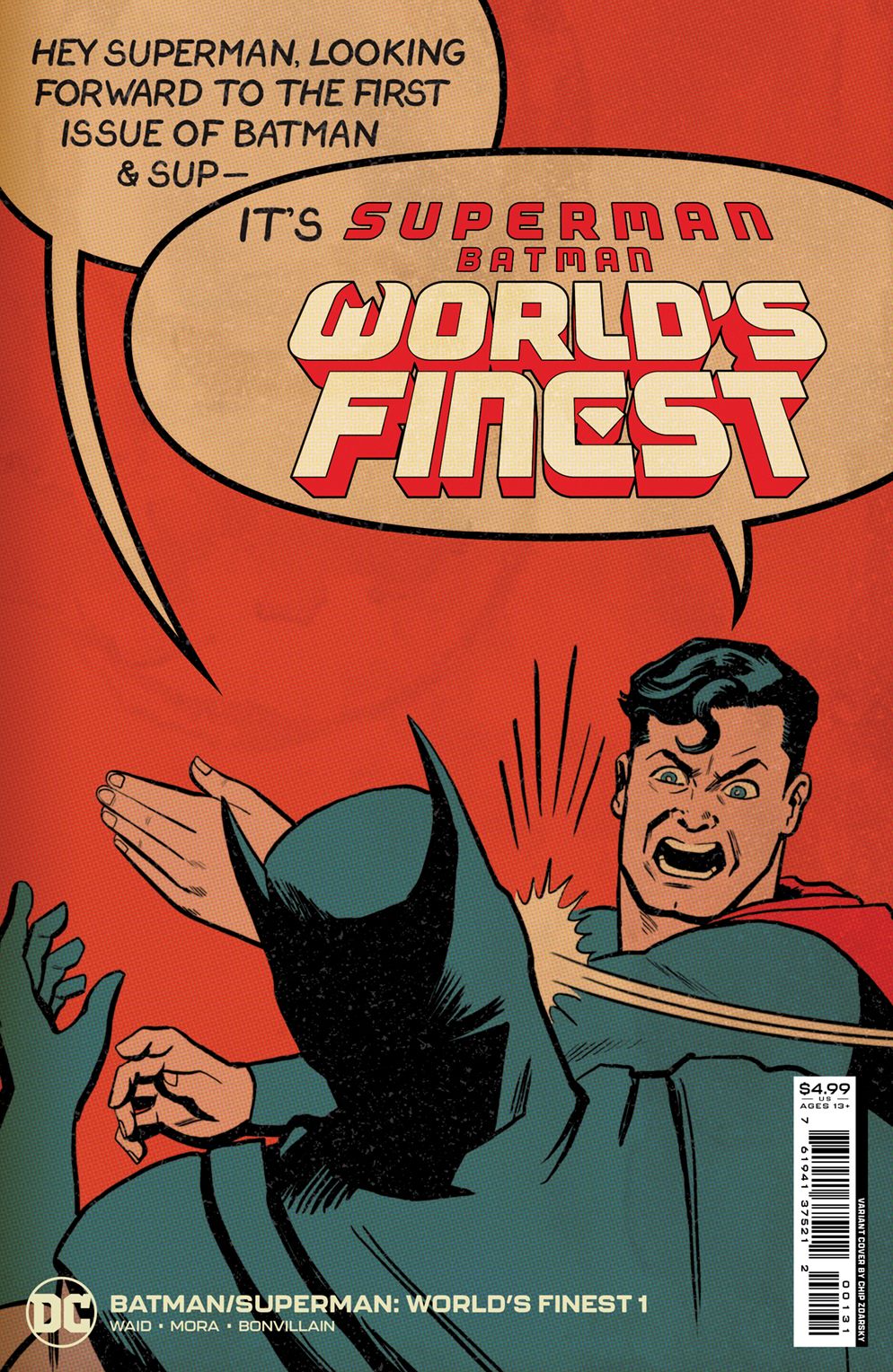 KEEP READING: Batman & Superman's Dark Multiverse Mission Reveals the Fate of DC's Lost Cosmic God
Source: DC
from Ultimate Comic Blog
https://ift.tt/3pZIzSa
via IFTTT