Batgirls Sees a DC Hero Do Something Major for Their Very First Time
https://ift.tt/3rZPr4A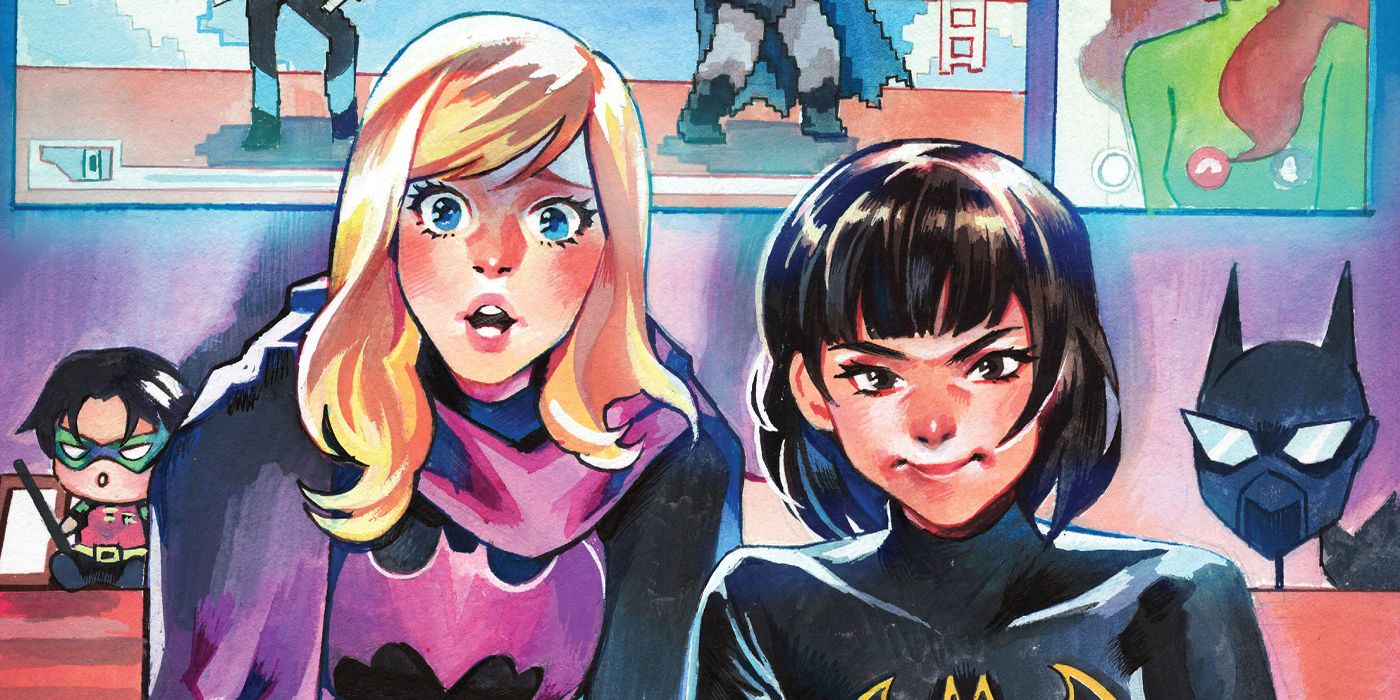 This upcoming week, DC Comics' ongoing Batgirls series debuts, already featuring new directions for the team-up of heroes.
Spinning out of the events of Batman: Fear State, the series will focus on Barbara Gordon, Stephanie Brown and Cassandra Cain, who have all worn the Batgirl mantle in addition to several others. The backup story of Batman #115 through #117 saw Cass and Steph framed for terrorism when Gotham City's Clock Tower (and Barbara's home) was destroyed, an attack orchestrated by the new series' antagonist, Seer. The Batgirls have moved into a new home in Gotham's "The Hill" to maintain a low profile, with Cass making a major out-of-character decision to do so: throwing a fight.
RELATED: DC Proved Why Batgirl's Killing Joke Tragedy Is Still Heartbreaking – and Problematic
Cassandra Cain is the daughter of two of the world's best assassins, Lady Shiva and David Cain. She has been regarded as the Bat Family's best fighter, with even Batman himself admitting in Detective Comics #951 that he would lose if he ever got into a real fight with her. A preview for Batgirls #1 saw some of The Hills' residents giving Cass a hard time. While Cass could have easily taken them, she allowed them to win so as not to draw any attention to the Batgirls and their new home.
However, this is not the first time in recent years that Cassandra has been depicted as someone other than the silent, trained assassin she is known for being. Her first live-action adaptation in Birds of Prey (and the Fantabulous Emancipation of One Harley Quinn), portrayed by actor Ella Jay Basco, featured Cass as a young, talkative pickpocket who even joins up with Harley Quinn by the end of the film. Meanwhile, WEBTOON's recent "Family Ties" story in Batman: Wayne Family Adventures depicted Cass as a public-performing ballerina, who is rather talkative in the series as well.
RELATED: Batgirl Comes to Terms With Batman: The Killing Joke's Biggest Controversy
Cass has recently been thrust into the animated spotlight during the recent Artemis-centric arc in Season 4 of Young Justice. Unlike the previously mentioned film and web series, the show has depicted Cass as the brutal combatant she is, even sending her after the Joker at one point. How much she will have to hide her true nature in Batgirls remains to be seen, but the preview and solicitation for the issue can be found below.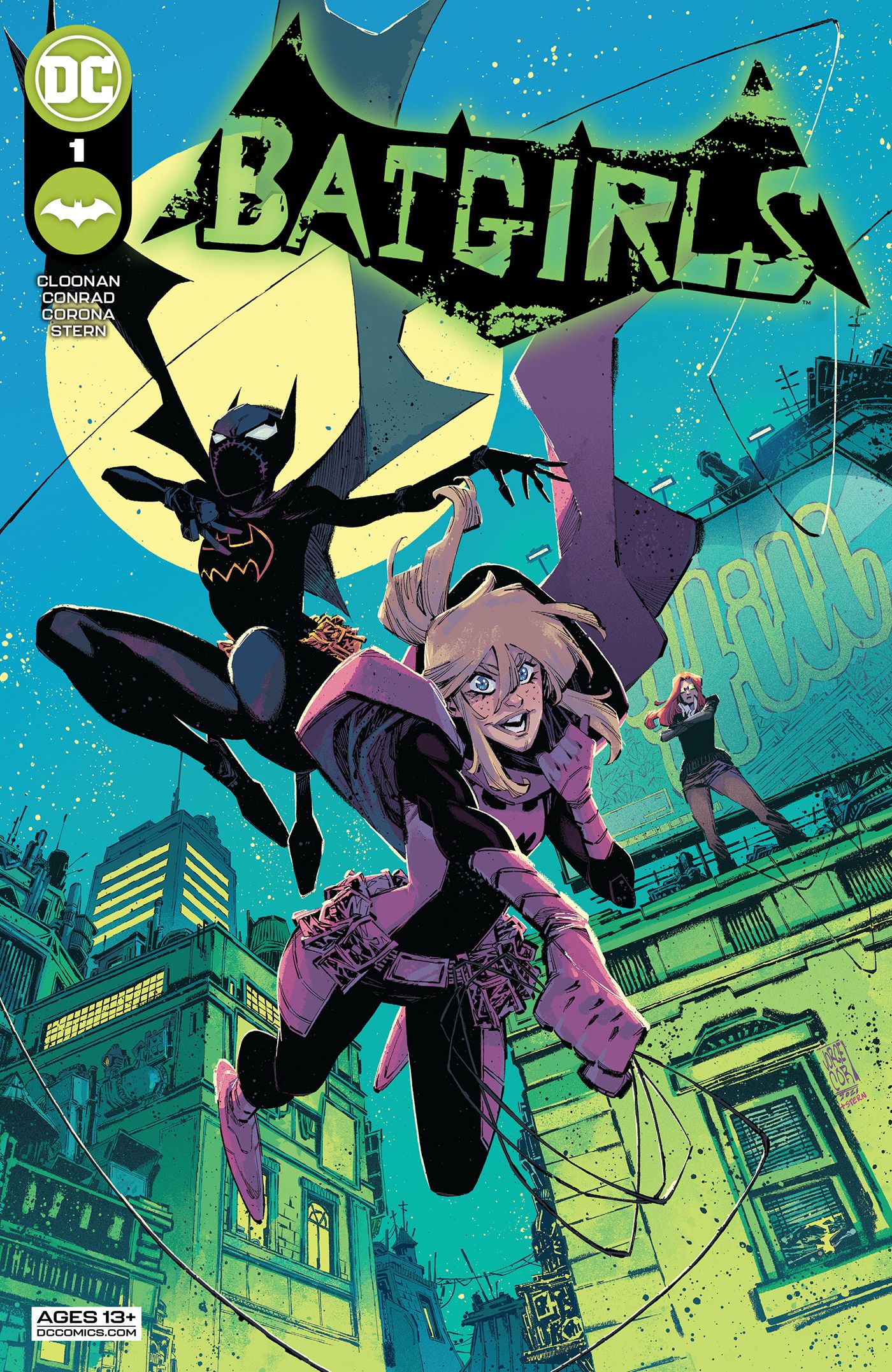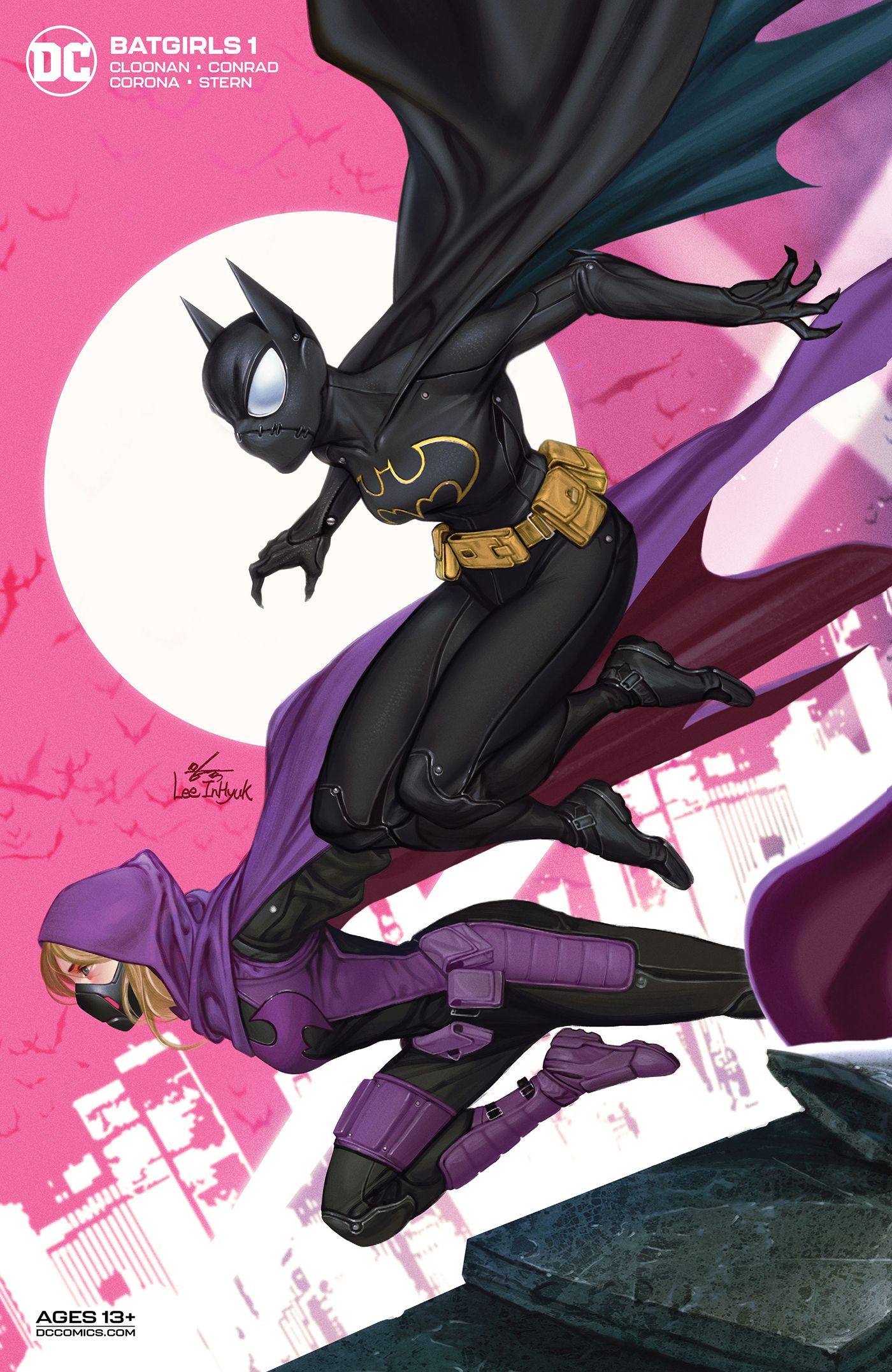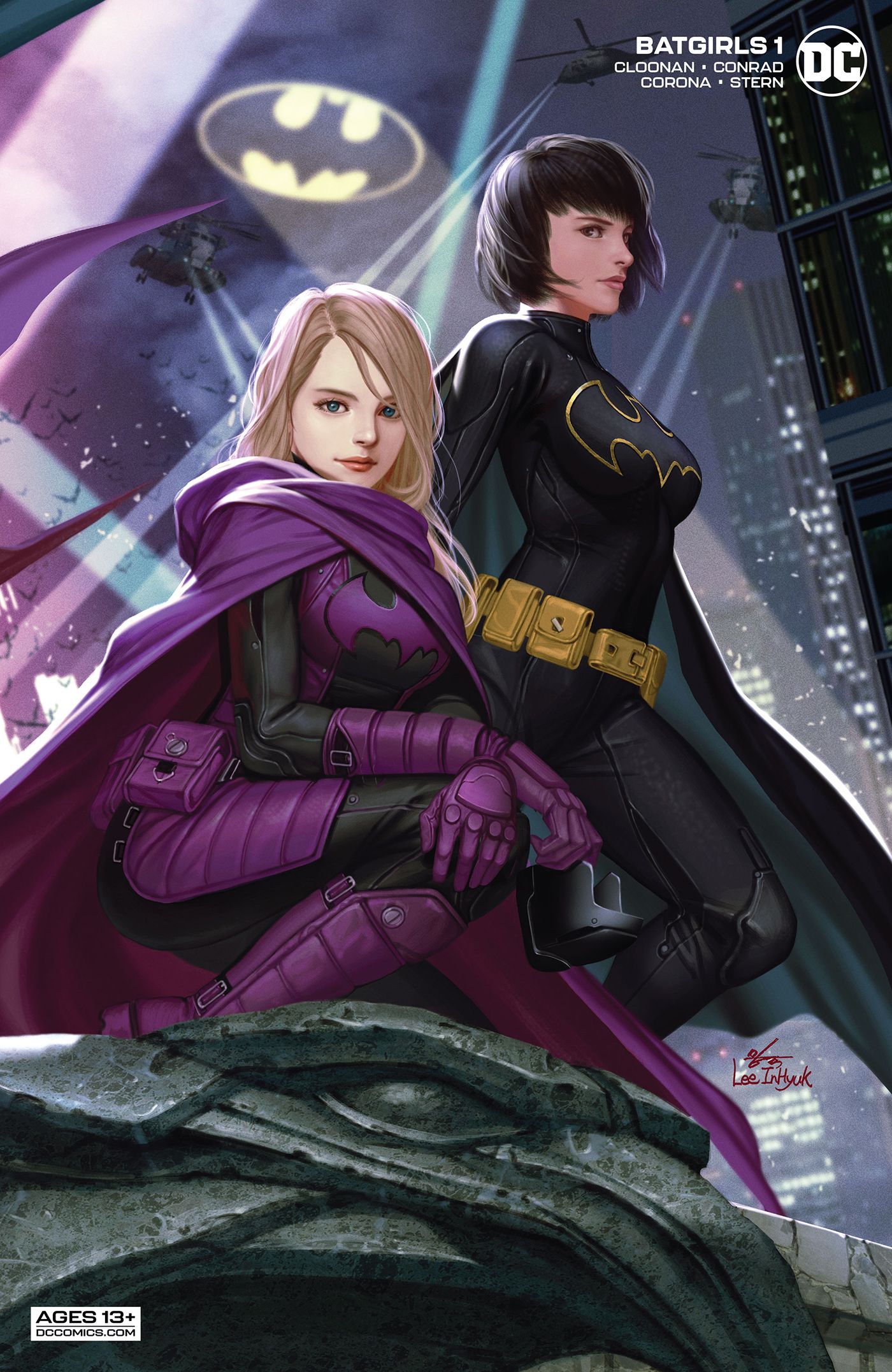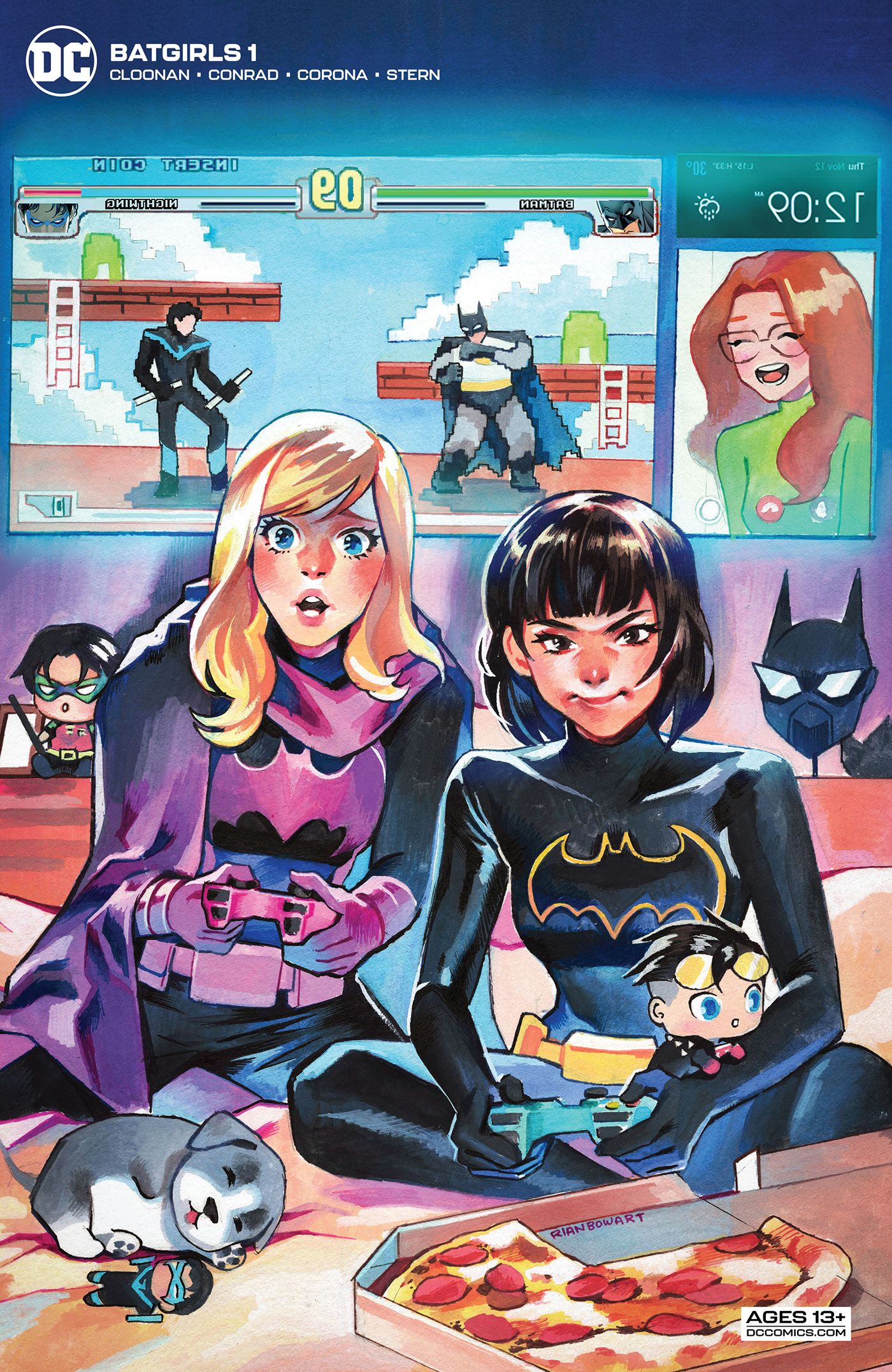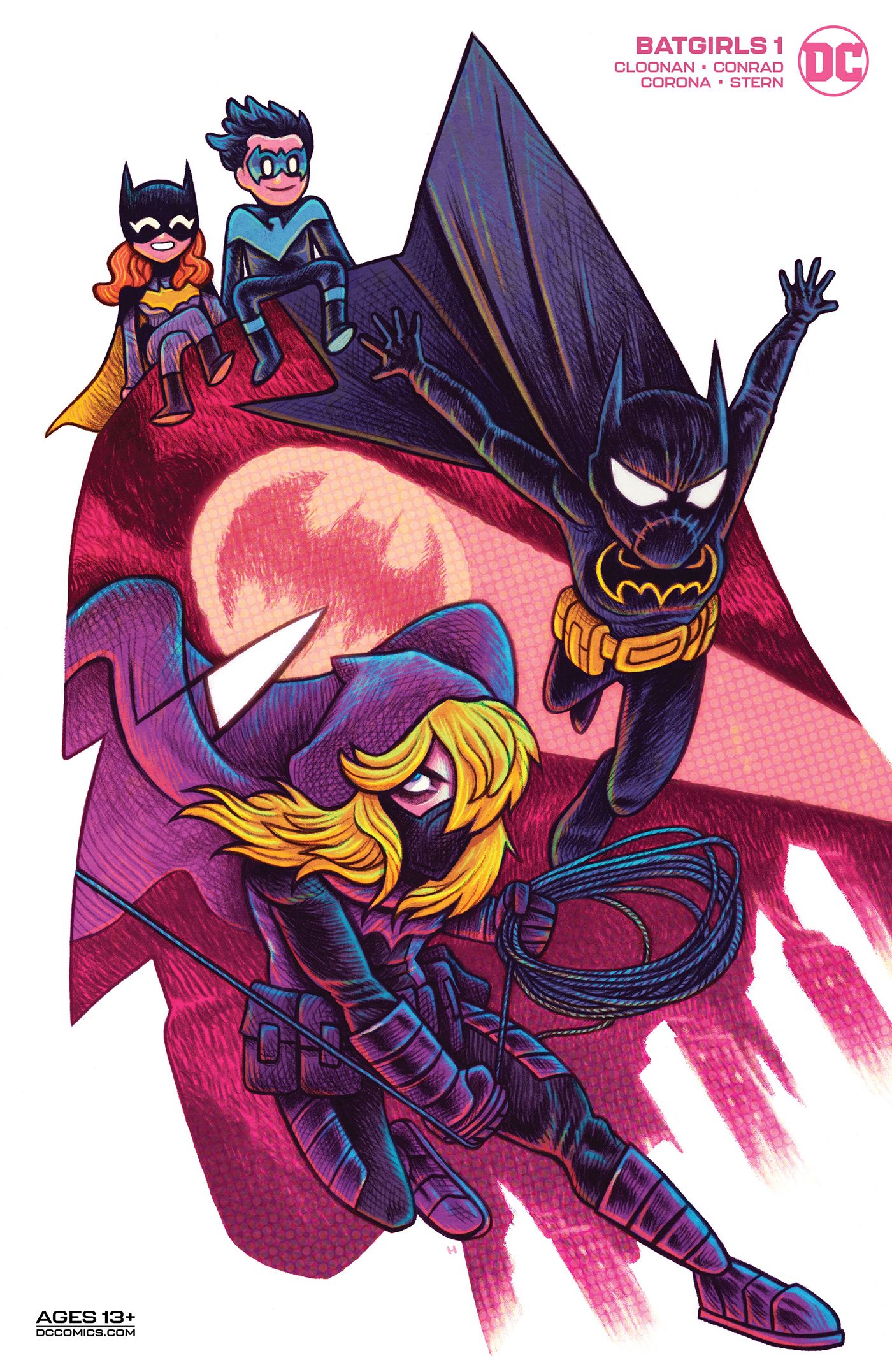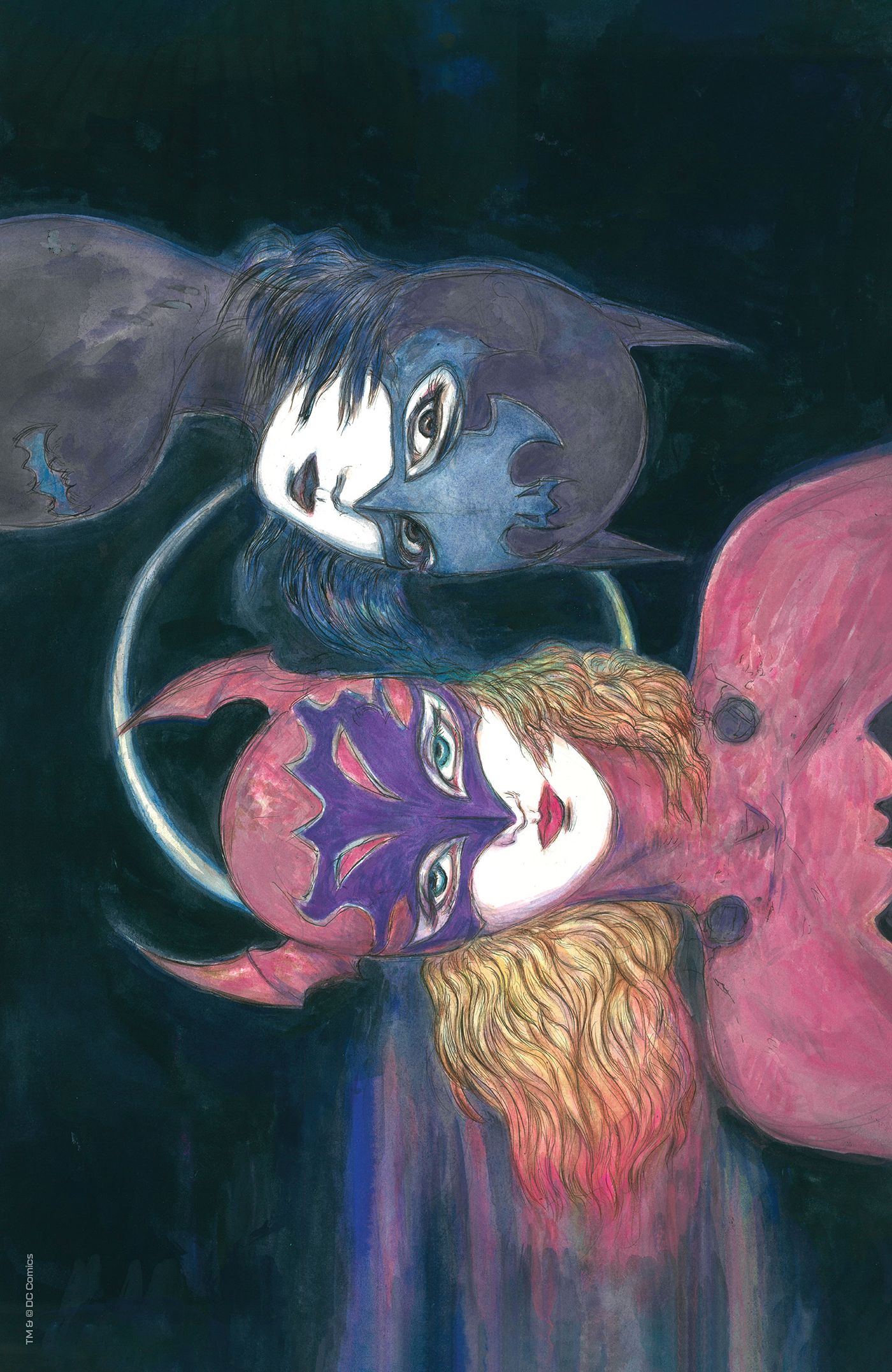 Written by BECKY CLOONAN
and MICHAEL W. CONRAD
Art and cover by JORGE CORONA
Batgirls (masked) variant cover by INHYUK LEE
Batgirls (unmasked) variant cover by INHYUK LEE
(These two variant covers connect into one image!)
1:25 variant cover by RIAN GONZALES
1:50 variant cover by DAN HIPP
Teams variant cover by AMANO YOSHITAKA
$3.99 US | 32 pages | Variant $4.99 US (Card stock)
ON SALE 12/14/21
Um, hello—you didn't actually think we'd keep you waiting this entire year without giving you the Batgirls series we've all been wanting for forever, right? No way, we love you too much—just like Batgirls Cassandra Cain and Stephanie Brown, who are only able to navigate the dark, gritty, and oftentimes scary city of Gotham by leaning on the bright light that is their best-friendship. Mentored by Oracle, the Batgirls move to the other side of town where Barbara Gordon can keep a better eye on them while the hacker Seer is still invading their lives. Steph may be too rash sometimes, and Cass doesn't speak much—but what they lack in similarities they make up for with their mutual respect and love for each other…and what makes them stronger together as Batgirls! And they may be good at kicking ass, but they are just trying their best to be normal teenagers—who'll borrow the keys to a muscle car that belonged to a bad guy and perhaps give it a joyride around town without a driver's license, then race to get back home to Oracle by curfew…! Splashing the pages with bright colors against a dark backdrop of Gotham, Batgirls is the pizza slumber party of the year you don't want to miss!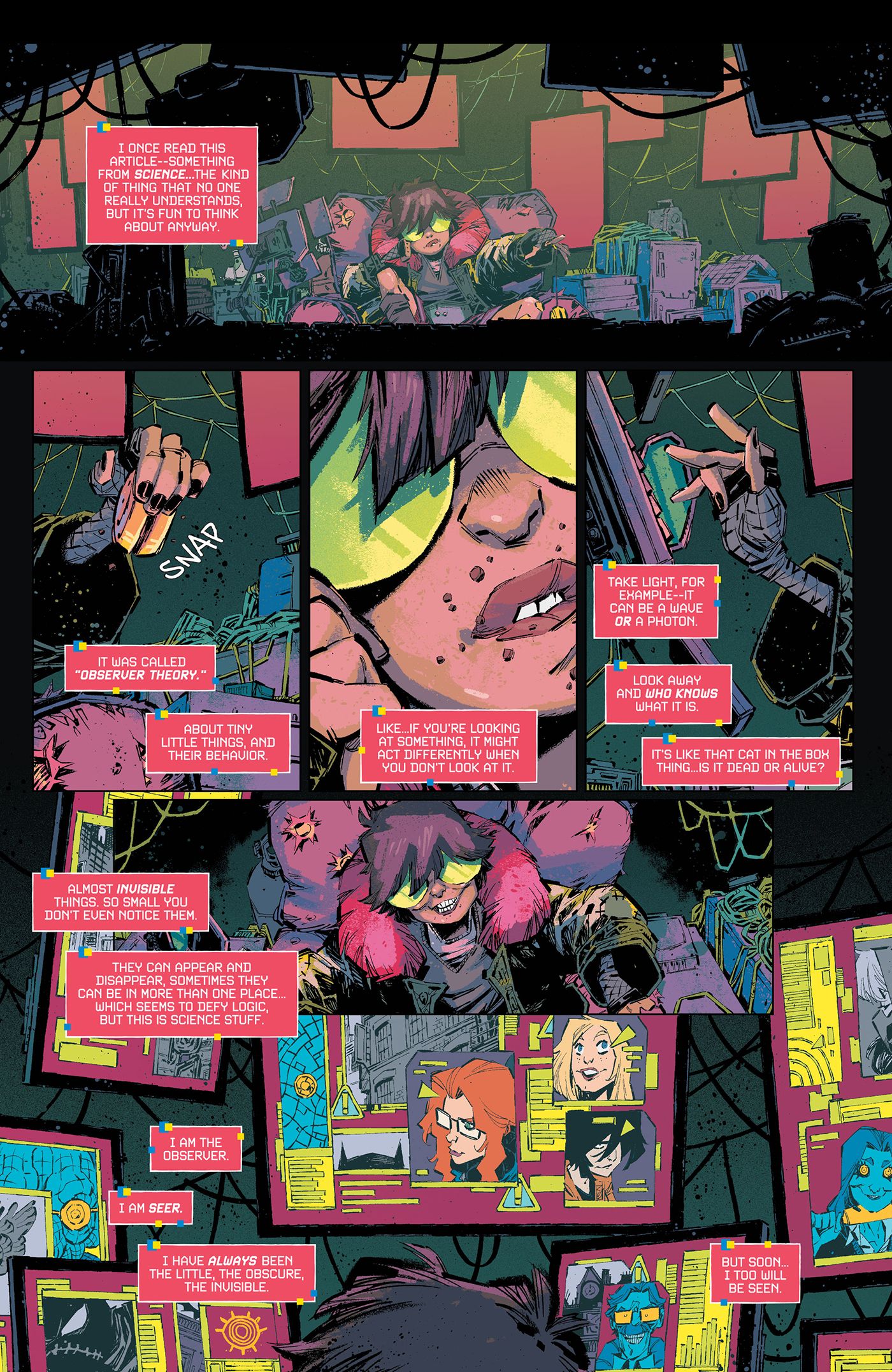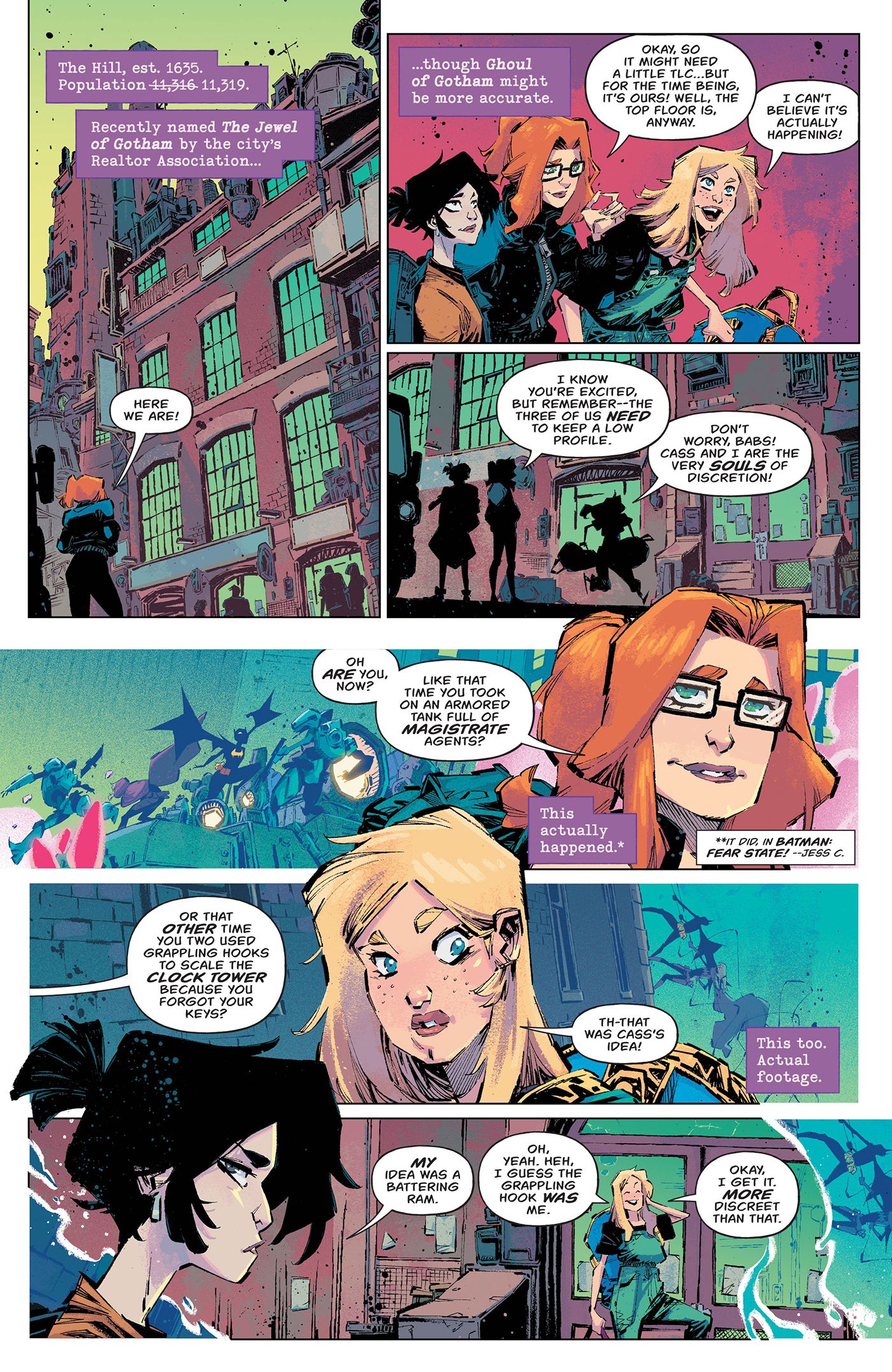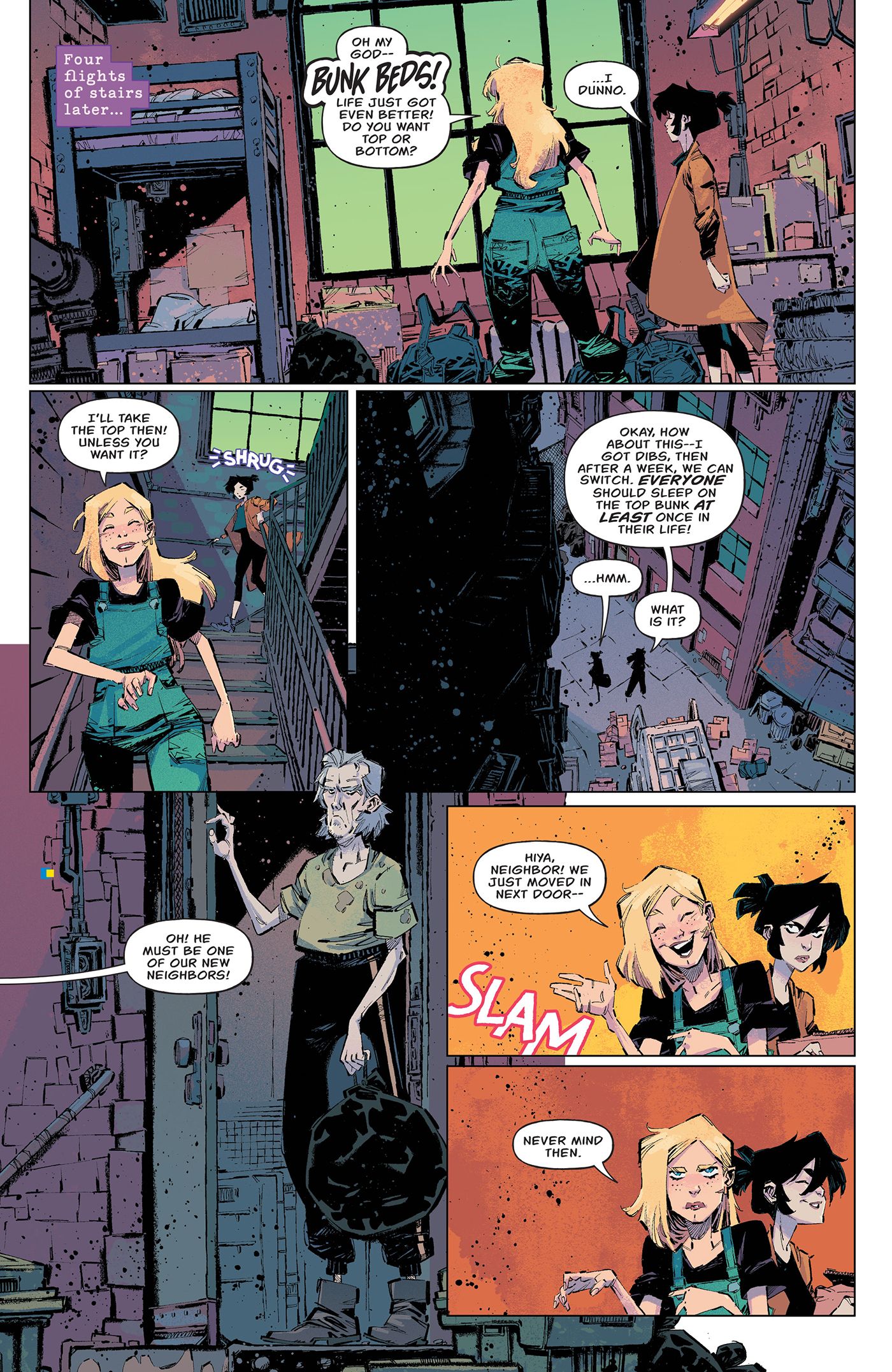 Batgirls #1 is written by Becky Cloonan and Michael W. Conrad, with interior and main cover art by Jorge Corona. Variant covers for the issue were created by In-Hyuk Lee, Rian Gonzales, Dan Hipp and Amano Yoshitaka. The issue goes on sale Dec. 14 from DC Comics.
KEEP READING: Batgirl's Weirdest Team-Up Predicted Gotham's Darkest Chapter
Source: DC Comics
from Ultimate Comic Blog
https://ift.tt/3lX4sQS
via IFTTT