Batgirls Bring Joy & Exciting Mysteries Back to DC Comics – Review
https://ift.tt/3ydMfni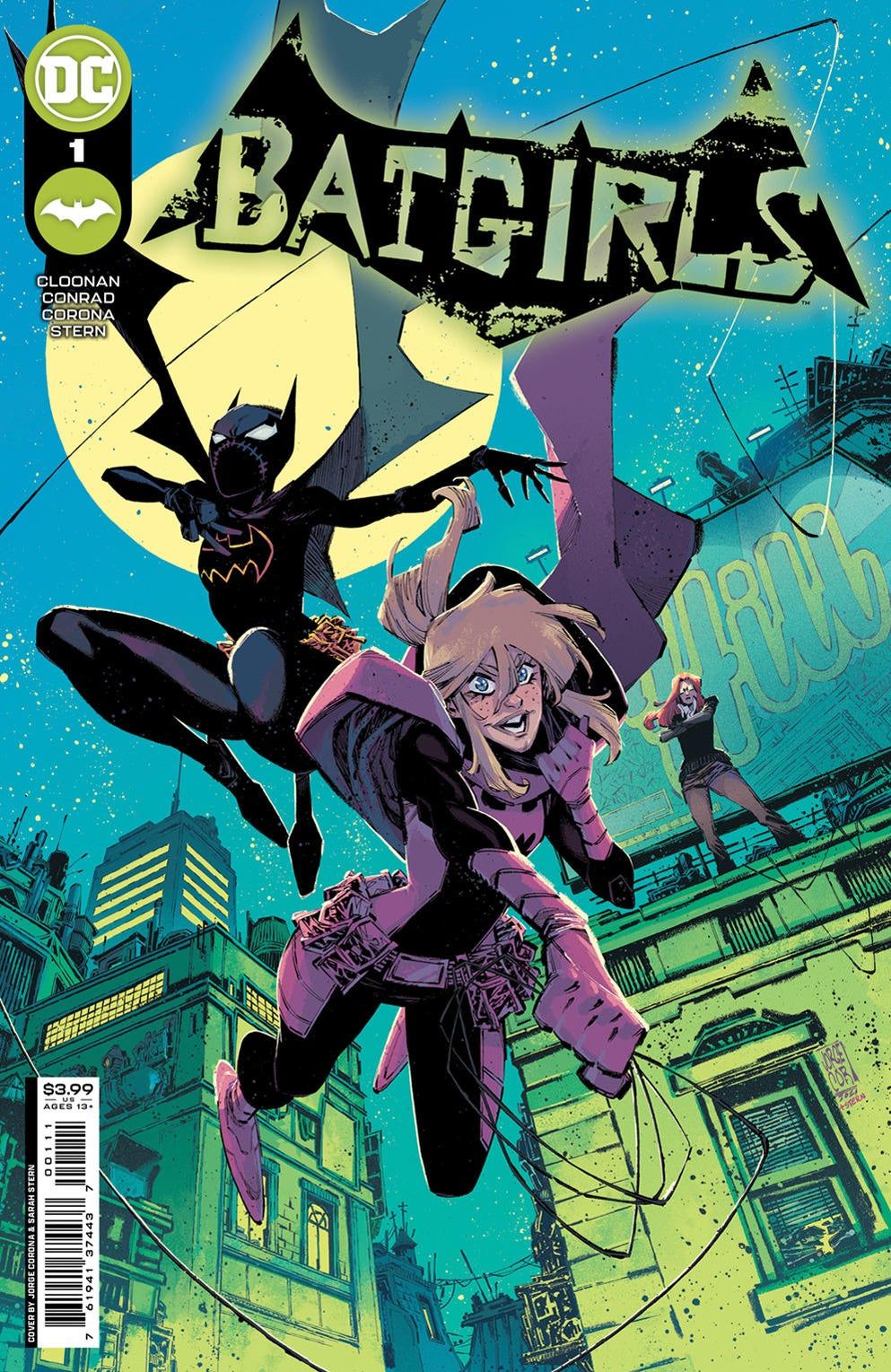 Between the destruction of Gotham's iconic clocktower in Fear State and the introduction of the nefarious hacker Seer in the Batgirls' backup stories in recent issues of Batman, Barbara Gordon, Stephenie Brown, and Cass Cain have had their lives turned upside down. But the three heroes have an opportunity to rebuild bigger and better than ever in Becky Cloonan, Michael W. Conrad, and Jorge Corona's Batgirls #1, the thrilling first issue of a brand-new ongoing DC Comics series starting on Dec. 14.
Batgirls #1 begins with Steph, Cass, and Barbara moving into their new home and attempting to set up an encrypted computer network to get Oracle back online without attracting the attention of Seer or the Magistrate. Barbara asks the girls to keep a low profile as they acclimate to their new surroundings, but Steph and Cass quickly find themselves joy-riding in a stolen car, fighting hoodlums, and investigating a series of murders in their new neighborhood.
Related: Tie Me Up! Tie Me Down! Director Wants to Make a Batgirl Movie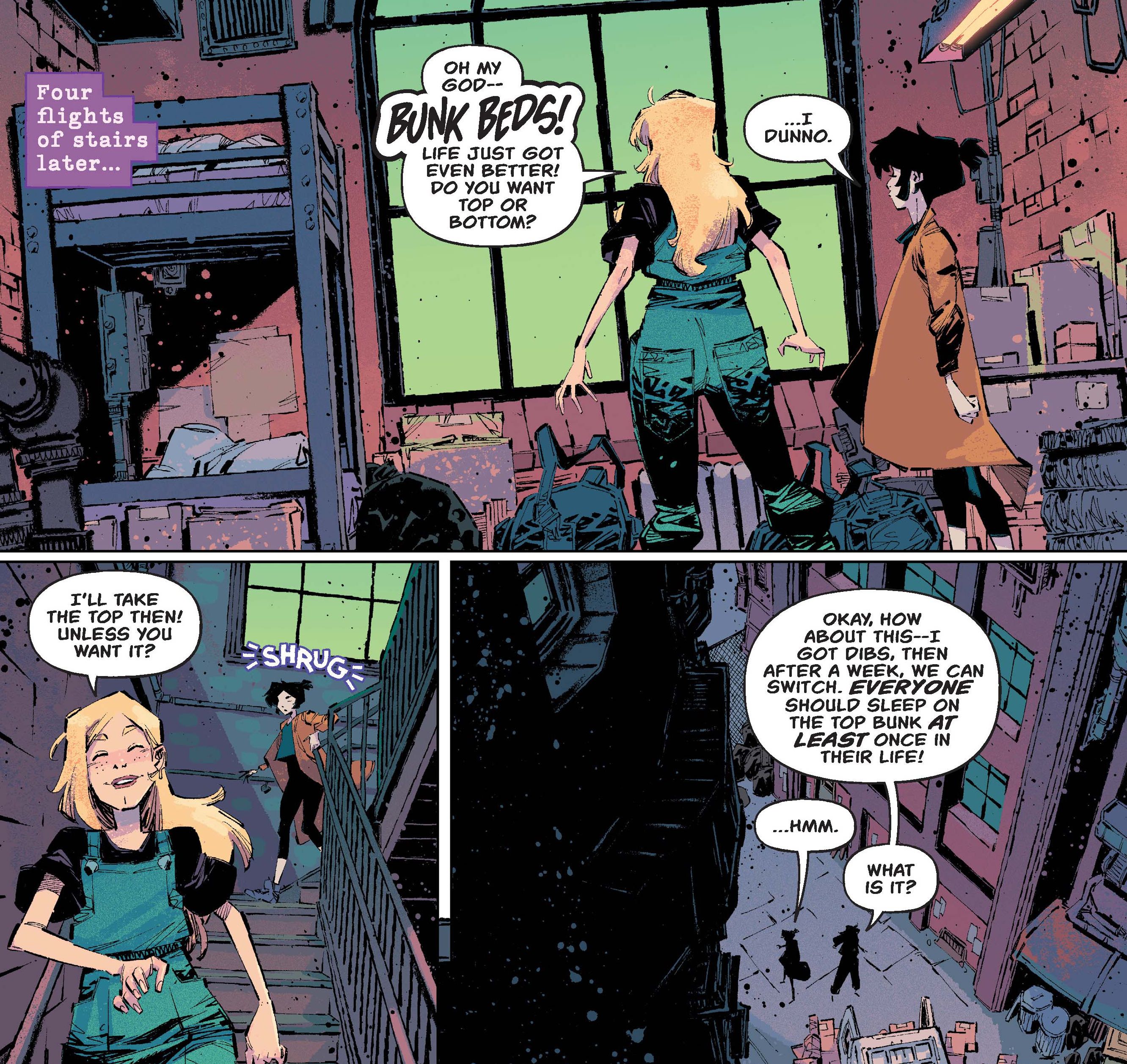 Becky Cloonan and Michael W. Conrad, who also work together writing Wonder Woman, write the titular characters with all of the humor and charm that fans have come to expect from Steph, Cass, and Babs. The dynamic between the three heroes is delightful to watch. Barbara's attempt to become the house-mom is endearing, but Conrad and Cloonan keep things from becoming too saccharine by making it clear that she is just as exhausted as her Batgirl compatriots — whose hasty quest for justice risks getting the team into trouble. The two writers balance the humorous nature of their dynamic with Gotham City's intense stakes. Barbara making them all ramen for dinner contrasts harshly with the militant police and serial killers populating the streets outside.
Artist Jorge Corona's work perfectly matches Cloonan and Conrad's tone. His character designs complement and reinforce each of the Batgirls' personalities. Corona flaunts an impressive emotional range in Batgirls #1, capturing the emotional subtleties of each hero as they struggle to adjust to their new home on one page and their dazzling action sequences on the next. Corona's page layouts change drastically to highlight the comic's most exciting fight moments and put the reader amidst the chaos. Colorist Sarah Stern's bright colors are as bold as Corona's compositions. Her use of loud primary colors compliments the animated nature of his art and adds to the fun, free-wheeling tone of Batgirls #1.
Related: DC's One-Star Squadron #1 Comic Review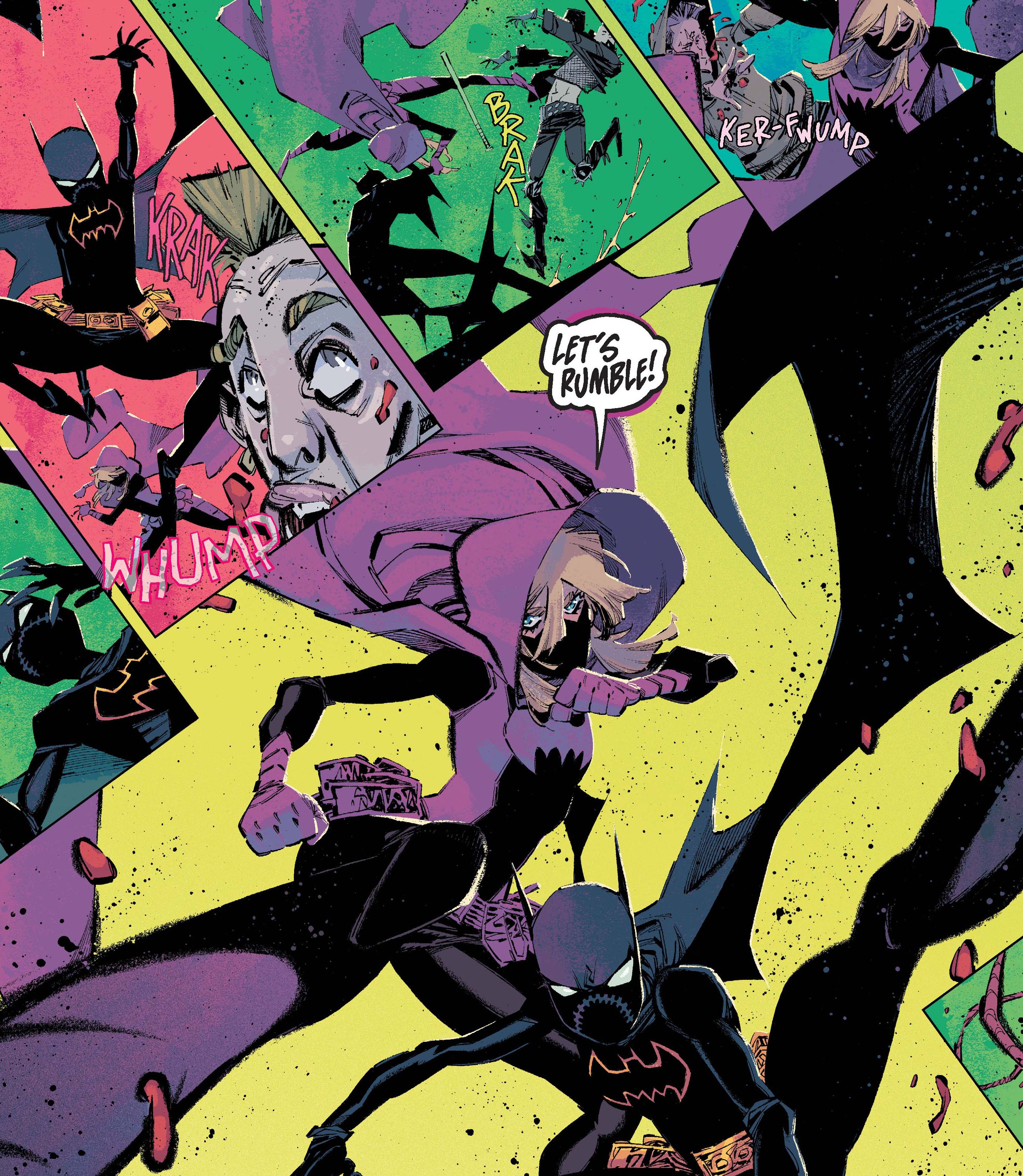 Longtime fans of Stephenie, Cassandra, and Barbara are sure to be delighted by the three Batgirls as they step into their well-deserved spotlight with Batgirls #1. New readers will find a lot to love in these well-written, beautifully drawn characters, whose dynamic is so fun, it might risk distracting from the story if Cloonan and Conrad weren't already laying the foundation for multiple fascinating mysteries. Thanks to Corona and Stern, each page is a joy to read. Fans are sure to be hooked on the new series after reading Batgirls #1.
Keep Reading: Batman: Fear State Omega #1 Review
from Ultimate Comic Blog https://ift.tt/3lPAHS3
via IFTTT