Apocalypse 91: Public Enemy's Chuck D Details Forging the Album's New Legacy
https://ift.tt/8eEMshP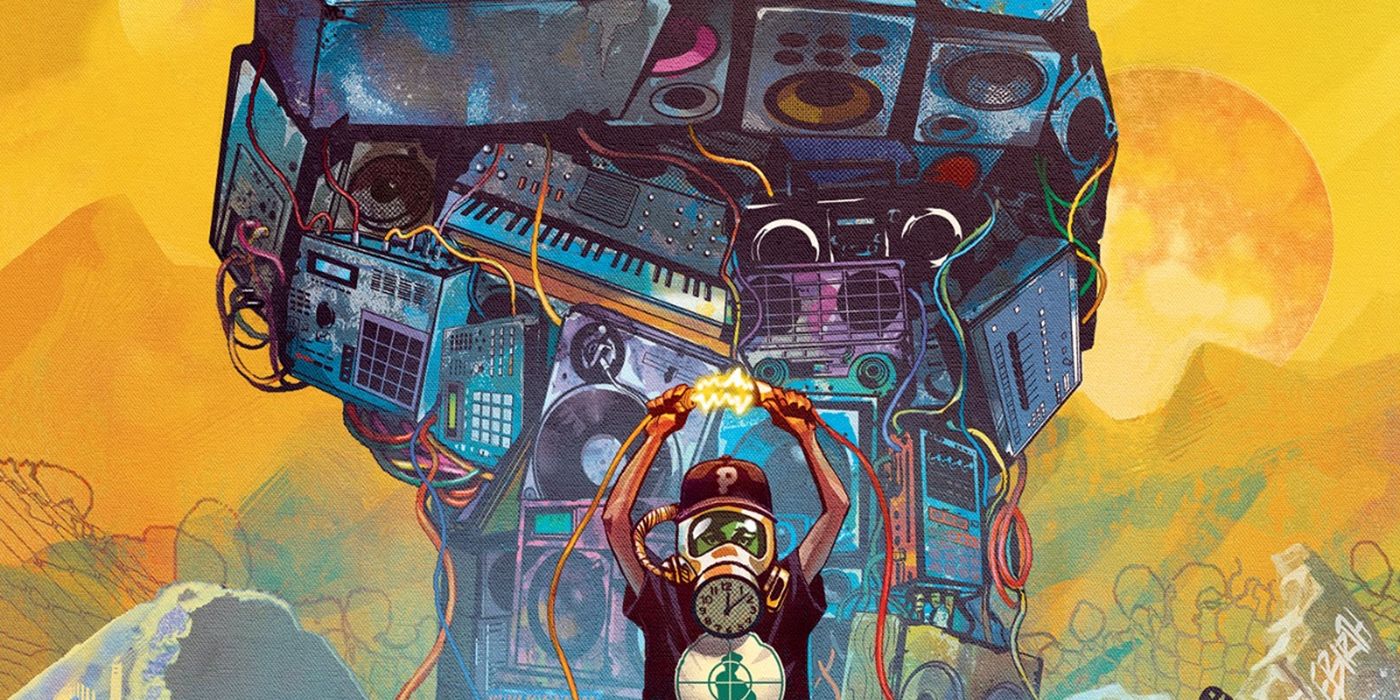 Public Enemy, one of the most influential hip-hop groups in the world, and co-founder Chuck D have teamed up with Z2 Comics for the original graphic novel Apocalypse 91: Revolution Never Sleeps. Commemorating the 30th anniversary of Public Enemy's landmark album Apocalypse 91: The Enemy Strikes Black, the comic book is crafted by a whole host of comic creators to adapt the album into this new format. The comic contains stories that begin in 1991 before blasting off into the realm of far-future science fiction as revolutionaries from across space and time rise up to inspire the masses to push back against authoritarian control.
In an exclusive interview with CBR, Chuck D explained the process of reimagining Apocalypse 91 for the comic book medium through Z2. He also reflected on the resonance and enduring legacy of Public Enemy and shared his own love of visual art and comics.
RELATED: Schitt's Creek Star Announces Debut Graphic Novel, Basic Witch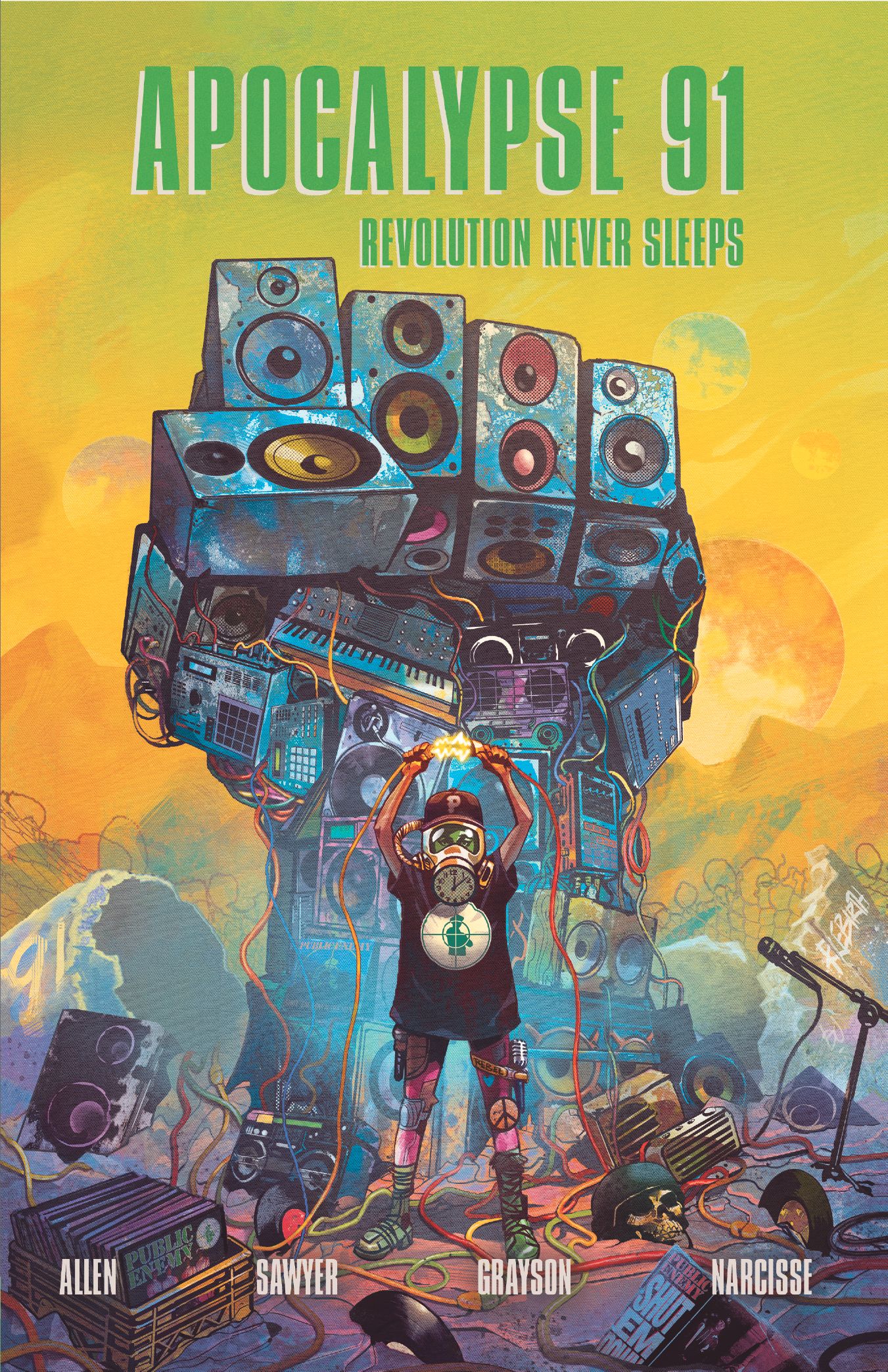 CBR: Chuck, Public Enemy always had a cinematic sensibility with its lyrics and videos. What made you want to take those sensibilities to comic books?
Chuck D: It was a long time coming. I'm trained as an illustrator, with a college degree. I'm more of an illustrator than a painter. I formed P.E. out of those sensibilities. Over the years, until 2016 when my dad died and [I] re-found the dedication to my art side, I worked and trained and directed artists, illustrators, and designers with my eye. I rarely brought out my skillset except [for] free sketch designs I did and wanted them to finish. I had the skillset where I'd bring the designs to about 60% and say that this is what I wanted them to do. It was 2016, with the passing of my father and a couple of ayahuasca visits… It was only two and I'm only going to do two. I was curious in finding out where the soul is, therefore my art side reemerged.
Up until around that time, there had been contributors to Public Enemy comics, which was Adam Wallenta. He had done four Public Enemy comics and he had done that in the earlier parts of the last decade. He would just show tricks and ideas. He's also a rapper, too. He got me re-engaged to the comic world. Fast-forward to where we are now with the introduction of my management with what Z2 was doing. It happened to be a collaborative effort with Anthrax. It was a perfect combination, also with Jeremy Atkins, the agent over at Z2. It was a no-brainer.
RELATED: Break Out: Zack Kaplan Stages a Sci-Fi Jailbreak That's Out of This World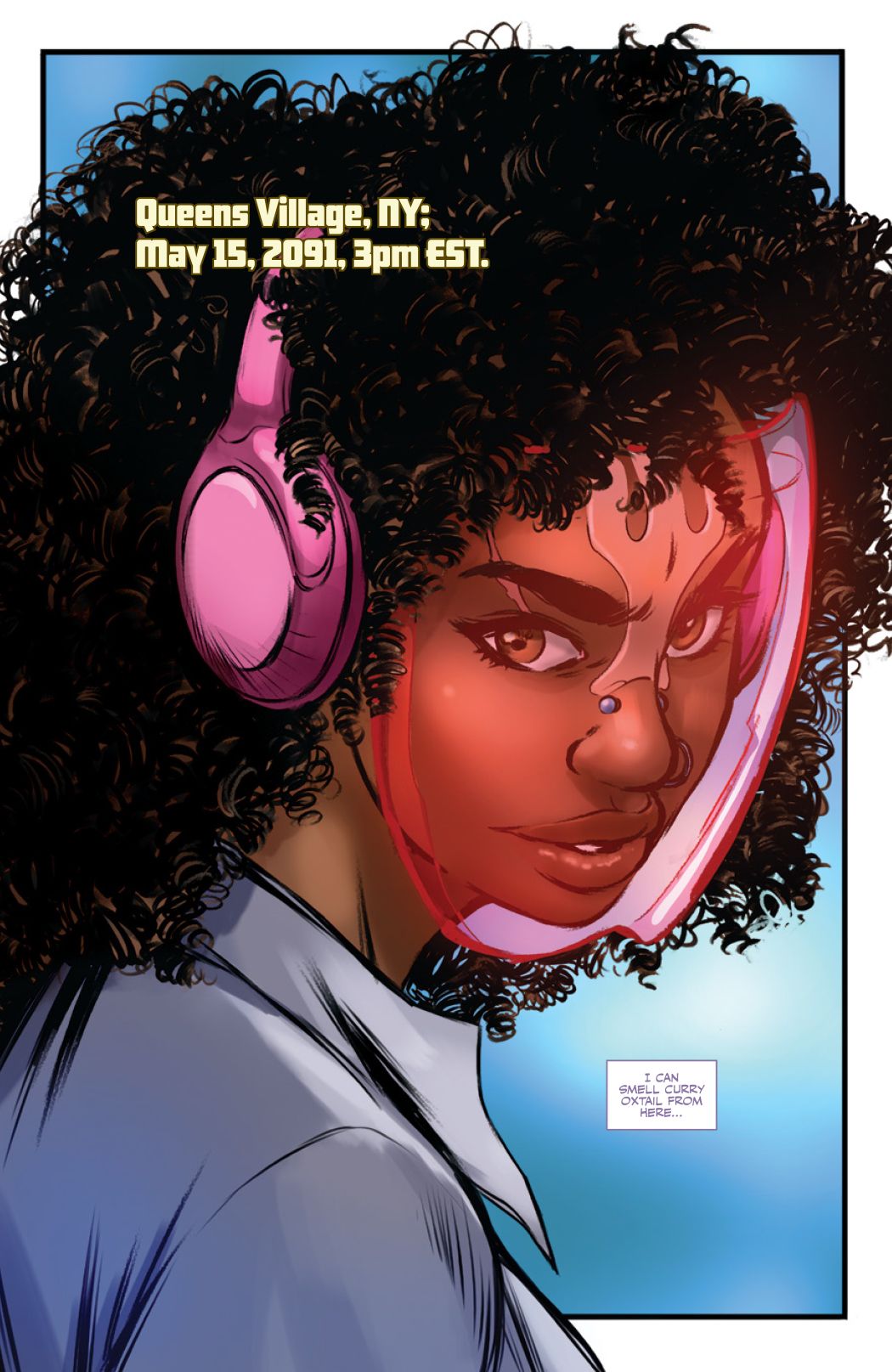 With this graphic novel celebrating the anniversary of Apocalypse 91, was there any specific song off the record you really wanted to see reimagined in the comic book medium with this sci-fi story?
No. I did the whole album, I was there. [laughs] I never looked at Apocalypse 91 comic-wise when I did it. Of course, you imagine it and my job was to put it in song to perform. Other than the initial imagery about it, which wasn't a lot, it was in the P.E. vein. When they wanted to imagine it into storylines that would roll off the initial title and theme, I was like, "Yeah, go for it! If that's what you're feeling, go for it!"
In reconnecting with the comic book medium, what was it about comics that first appealed to you growing up in New York City in the '70s?
When I was growing up in the '60s, it was New York-centric. Spider-Man had stories I thought I could relate to, although it all got a little outer space in the '70s. I didn't know what drugs they were taking. [laughs] I liked the artwork and when the storylines didn't get too spacey on me. That said, in the mid-'70s I put all my emphasis on sports and left the comic world behind because, in the '60s, I thought my imagination matched [comics]. Then again, in the '60s, I was a single-digit kid going into double-digits so I had a vast imagination. That's what you had as a reader. My imagination started exceeding what I saw in comic books, especially in the '80s and '90s. It was almost like when watching TV. I felt my imagination was better than what I was looking at.
RELATED: Image Comics Honors 30th Anniversary of Its First Titles With a Special One-Shot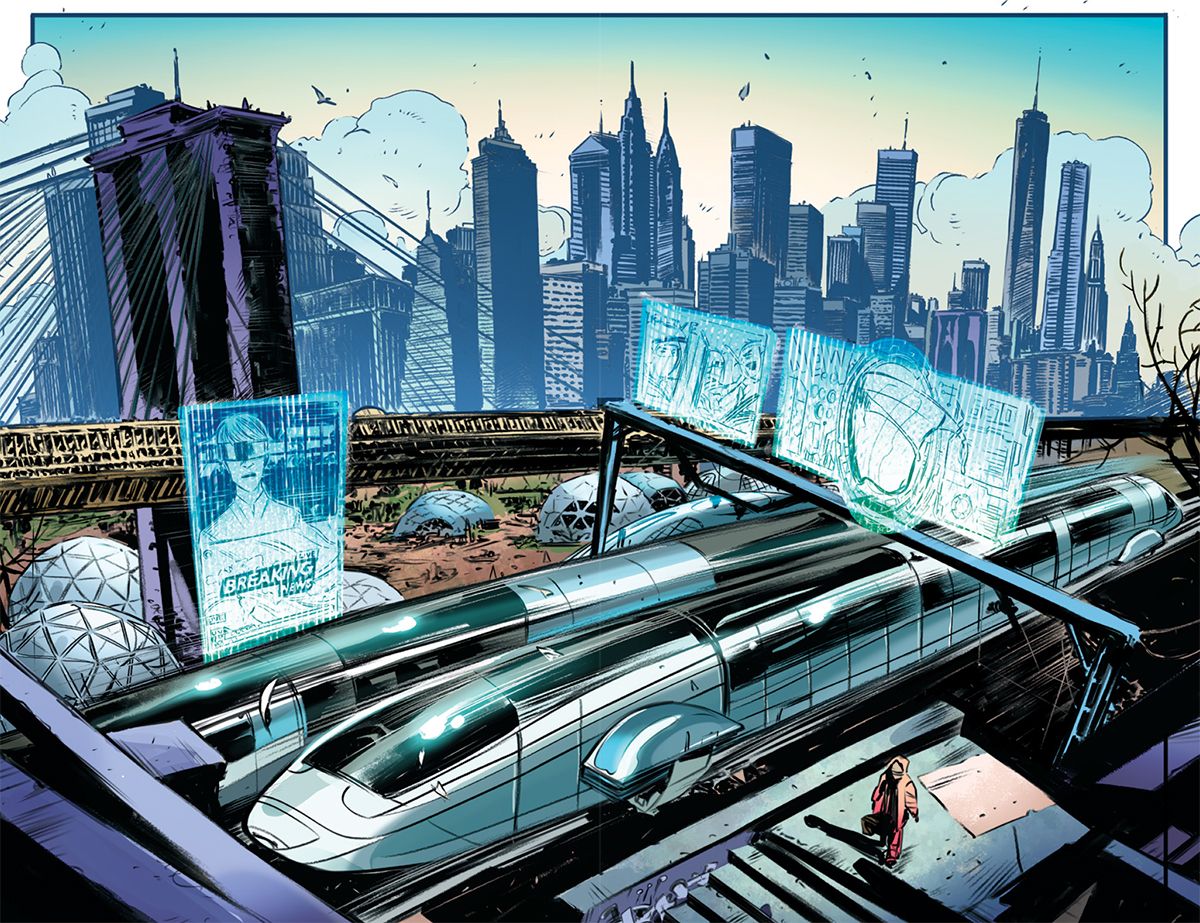 Songs like "Shut 'Em Down" and "When I Get to Arizona" resonate just as much today as when the record first dropped 30 years ago. How do you think those songs speak to now as opposed to when the record was first released?
I think Public Enemy always had that Spider-Man type of resonance. You can take Black literature and magazines… We were always pro-Black but we were never Black cultural heroes because it was always like we had villain music and were like [antiheroes]. [laughs] I always felt like, as much as we fought for certain things, we were also considered outlaws. Back then, I think the things we were fighting against, in a lot of situations it was thought to be too incendiary or risqué, shaking the tree a little bit too much and going against the grain. It was almost like we were Black punks. We weren't heroes but all we talked about was our heroes. We never claimed to be heroes and that's where I like to keep it.
Not to inject too much of myself in this, but when we were marching the streets of D.C. two years ago, we were blasting "Fight the Power" from our boomboxes. You certainly are heroes to us.
I always thought I was more "Welcome to the Terrordome" and "Bring tha Noise" than I was "Fight the Power." "Fight the Power" was a thing we all shared with Spike Lee. It really was a meeting of the minds. If anything, "Fight the Power" was one of our most passive records. [laughs]
RELATED: Death of the Justice League: Joshua Williamson Details How DC's Greatest Heroes Die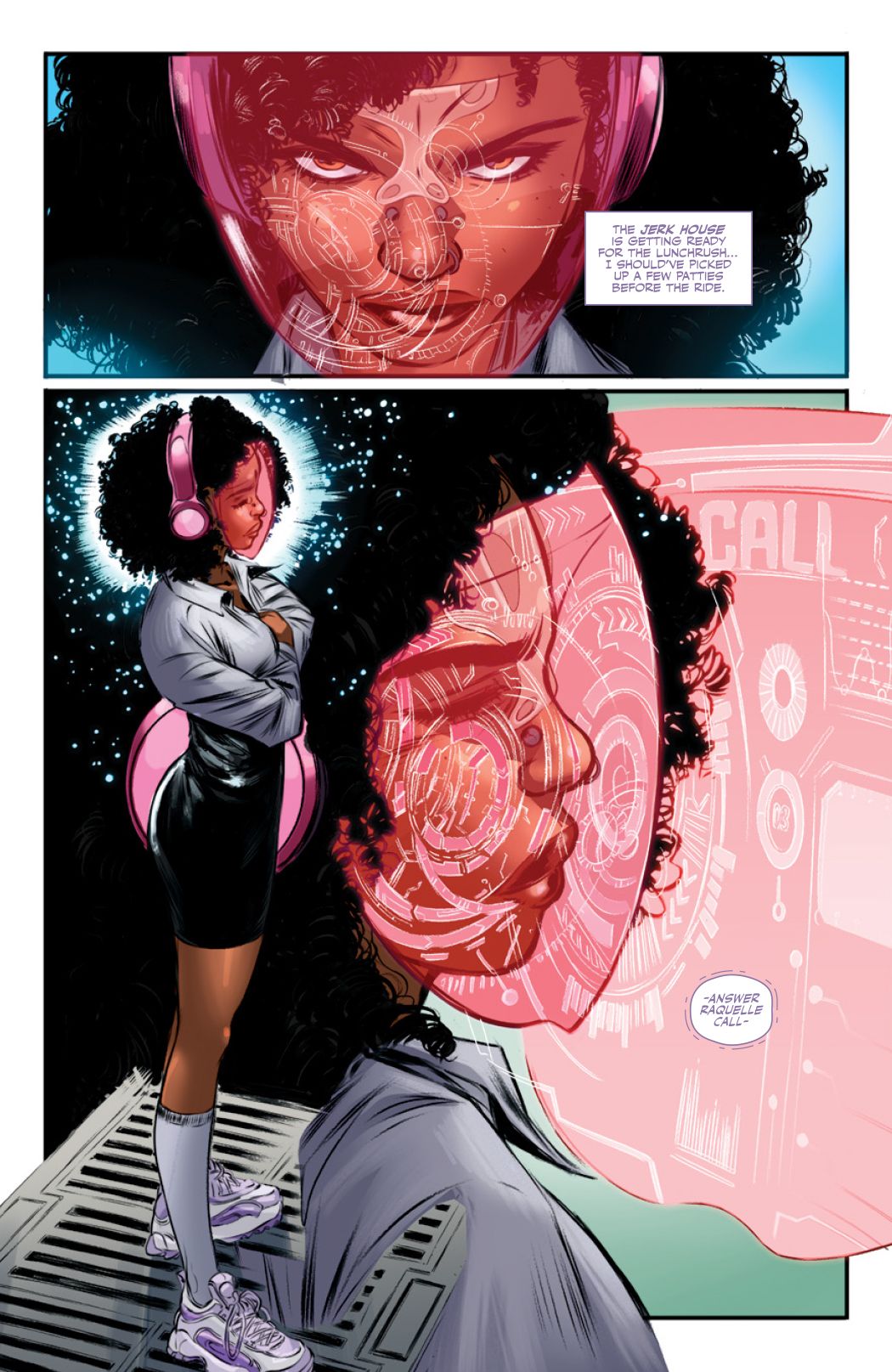 As you were seeing pages for this graphic novel come in from comic creators like Regine Sawyer and Che Grayson, how hands-on were you overseeing this, or did you really let them do their own thing?
I was like, "Do your own thing," because I was trained to at least understand the efforts of what people are doing. You've got to let them do their thing. I already wrote Apocalypse 91 and had the theme so I have to go with their interpretation. I don't even want to add any ideas. I'm an artist myself and like my own artwork, that's why I do it for me. If somebody comes in with an idea, I wouldn't want to get in the way of the interpretation at all.
RELATED: Marc Silvestri Brings the Heat With a Hard-Hitting Metal Society Variant Cover (Exclusive Preview)
You mentioned Anthrax and, with Apocalypse 91, you got to team up with them for "Bring tha Noise." What made Public Enemy and Anthrax such a good match?
It was not supposed to happen. You're supposed to take the impossible and make it possible by taking those chances. It wasn't a no-brainer when we got together and Scott Ian and Charlie Benante decided to make "Bring tha Noise." It was not automatic. In fact, we stood the chance to lose both of our audiences, not that we gave a fuck. You've just got to do what you've got to do. You don't really do it to keep an audience, you just do what you've got to do, regardless. You tell your audience, "This is what we're doing now, roll with us." If they decide not to roll with you then move on to somebody else.
It was a risk but we've got to do what we've got to do anyway for the art. Now, if you're doing what you've got to do for the commerce and business aspect of it, that's your own prerogative, but we don't come in there with that. When you're making records with a record company, you do have to compromise to make agreements and do a bunch of things that you probably wouldn't think of because you're working with people. It's the same thing with the comic book. You're working with people and it's a collaborative effort. People come up with the storylines and you read it and hope they can make it work.
RELATED: Archer & Armstrong Forever: Steve Foxe & Marcio Fiorito Tease the Duo's Epic Return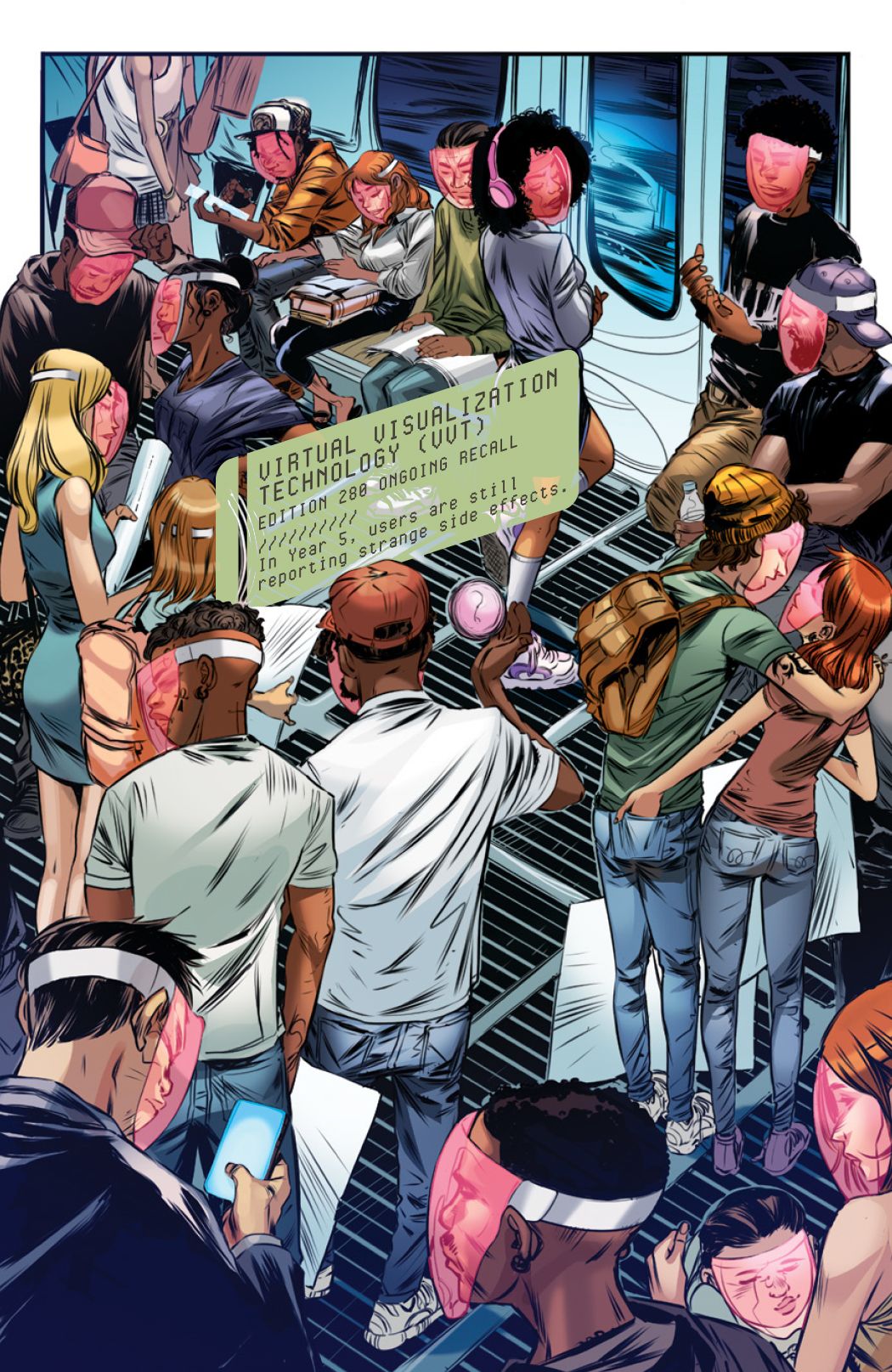 Was that what surprised you as the comic was completed?
No, you just want the mechanics of the business to be smooth. It's post-pandemic and there's a lot of impatience in people with what their delivery dates are going to be. That's what you want to be smooth because there's new processes of how things get to people instead of actually going to a store and picking it up with their hands. We've come into a realm of e-commerce, delivery, and creativity with deadlines that you just hope it goes as smooth as possible.
With the book now done and available for purchase, what are you most excited about in getting to take Apocalypse 91 to the comic book medium?
I'm happy Z2 took a chance on it, thought it was viable. That's probably what I thought was the most amazing thing. They made something out of nothing. It's got to come from them first, saying "We think this could work!" That's important because they're in the realm of creating comic books so they actually know what they can fuck around with. [I'm] happy that they thought this was interesting enough that it would actually infiltrate the marketplace [and] be something that people thought was new and different.
Apocalypse 91: Revolution Never Sleeps is on sale now from Z2 Comics and can be ordered here.
KEEP READING: EXCLUSIVE: Carmen Opera Graphic Novel Taps All-Star Artist Roster for Kickstarter Prints
from Ultimate Comic Blog https://ift.tt/Q5EWBqm
via IFTTT