A TMNT Brother Finally Revealed Why He's Always Been the Most Tragic Turtle
https://ift.tt/3Gig34Z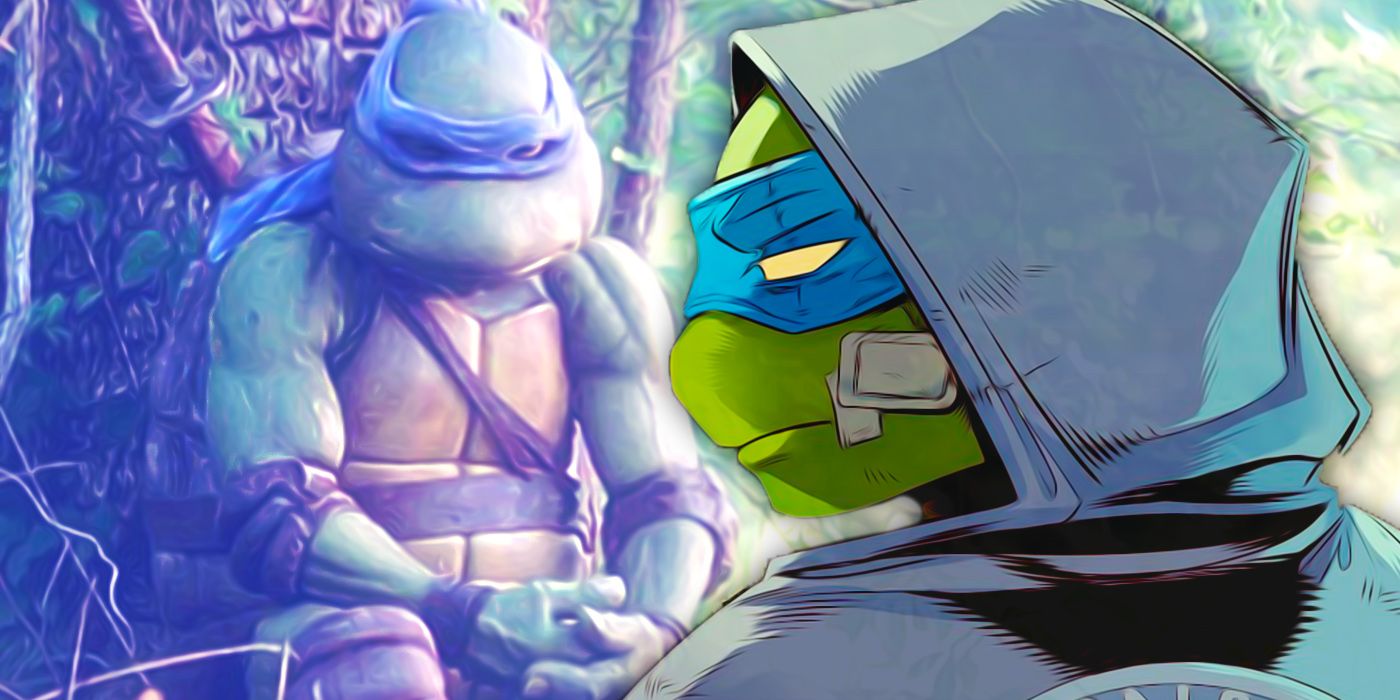 WARNING: The following contains major spoilers for Teenage Mutant Ninja Turtles #123, available now from IDW.
The lives of the Teenage Mutant Ninja Turtles have always been fraught with hardships, yet the Heroes in a Half Shell have managed to overcome whatever life throws at them. In recent months they have even taken part in freeing Mutant Town from the ever-looming threat of the Mutanimals, ushering in a new era of peace and happiness for the slice of the city they call home. Unfortunately, not all of them have adjusted to things as well as the rest. In Leonardo's case, he is finally coming to terms with everything that makes him the odd Turtle out, as well as everything he needs to do to fix that.
Now that they don't have to worry about when the next attack on their home will come, the turtles have plenty of time to turn their attention to the things they enjoy. For Raphael and Leonardo, that comes in the form of tending to their rooftop greenhouse, but Leo is soon wandering the halls of the dojo and can't help but look in on how much fun the rest of the Turtles are having with their respective groups of friends. A stroll along the rooftops to clear his head brings Leonardo across a late-night gathering being attended by none other than Casey Jones. The glimpse of Mutant Town's burgeoning nightlife is a good distraction, but when Leo and Casey make their way home afterward their conversation turns back to just why Leo is on his own, and the answer is tragic.
RELATED: Teenage Mutant Ninja Turtles Reveals the One Thing the TMNT Can't Do
As Leonardo explains in Teenage Mutant Ninja Turtles #123 by Kevin Eastman, Tom Waltz, Sophie Campbell, Jodi Nishijima, Ronda Pattison, Shawn Lee, and Bobby Curnow, the death of Splinter was when the family suffered its greatest fracture. Although most of those wounds have healed, Leo's have done so largely on their own. The Turtles have all been there for one another, but Leo's self-imposed place as the one responsible for his brothers in the wake of Splinter's death has left him unable to find the same sort of peace as the rest of them.
In Leo's mind, it is a matter best summed up by the hierarchy of needs as proposed by American psychologist Abraham Maslow all the way back in 1943. This theory posited that a person could not effectively be happy or fulfilled until their most basic senses of security were acquired, something which has never been the case for Leonardo. Apart from the near-constant threats that have always been a fixture of the Turtles' lives, the losses they have experienced and struggles they still face on a daily basis have never left room for Leo to feel truly at ease. Thankfully, knowing what the problem is opens the door to figuring out how to solve it.
RELATED: How TMNT's Splinter 'Fathered' Other Mutants – and Caused a Tragic Human Catastrophe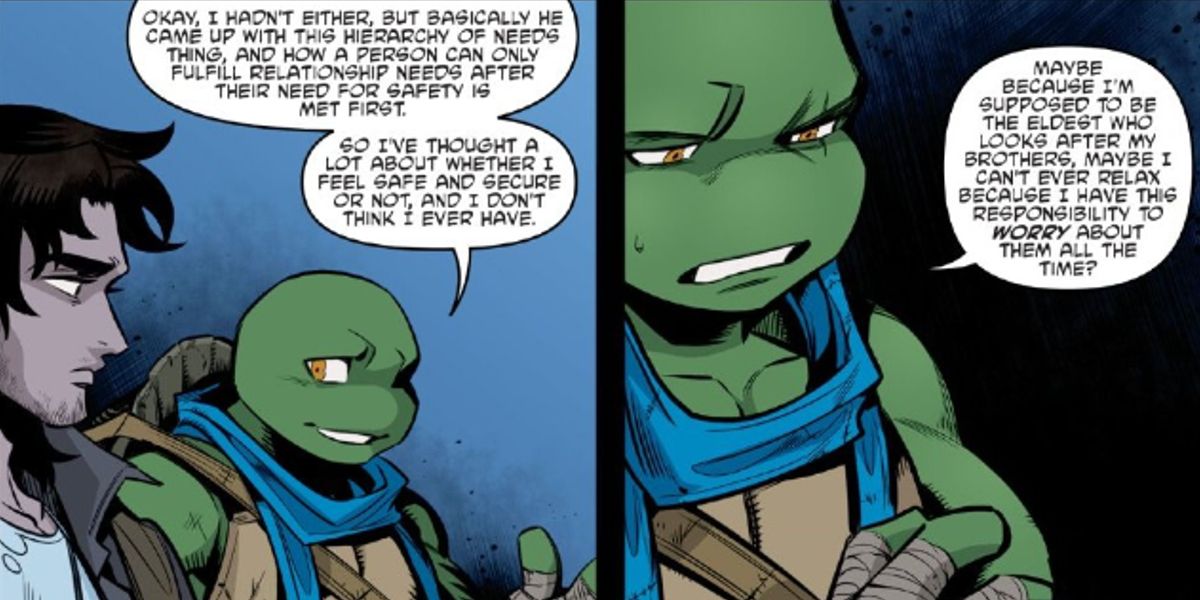 It's hard to imagine that the Splinter Clan will ever be free from the things that ail them, at least not anytime soon. However, that doesn't have to keep Leonardo from ever feeling fulfilled with his place in life. All of the Turtles have shown incredible amounts of growth over the years.
Even at their worst, they have been able to keep the family together and lean on one another for support. Considering everything they have been through already, there is no doubt that Leo will be able to overcome the pain and isolation he is facing. If at any point he falters, the rest of the Splinter Clan will always be there to keep him going.
KEEP READING: A New TMNT Relationship May Raise Serious Questions about 'Forbidden' Love
from Ultimate Comic Blog
https://ift.tt/2ZPnYqE
via IFTTT